15 Summer Style Essentials
The phrase "summer style essentials" can seem like a mighty broad term, right? It covers all manner of gear you need for the season — you'll see what we mean when you check out our favorite picks below. But the key with summer style essentials? They should be as versatile, stylish and up for the challenge as you are — that goes for the gear you wear to the office, the garb you pack to take to a summer wedding, or the menswear you throw on when you want to stay cool and look great. Summer style essentials, again, cover a little bit of everything, from a rugged henley to a summer-friendly blazer to the clean and classic sneakers you can wear to the office or to your favorite brewery. And the rest of the time? The tried-and-true essentials, like a breezy polo or tough sunglasses, ought to work just fine.
We hope we've thought of everything when it comes to the must-have gear for your wardrobe — and luckily for you, you've got just enough time to prepare accordingly for the warmer months ahead. Put away your spring outerwear, break out your new shades, prepare a summer beer … and get shopping. The best season of the year (arguably?) is here.
Olivers Convoy Short Sleeve Henley
Want the performance of your favorite gym gear and the look & feel of a classic henley? A henley made for the guy on the go, no less? Meet the Convoy Short-Sleeve Henley, made with Merino Active Jersey fabric and available in a range of seasonally friendly colors. We like Burnt Red the best for pairing with tan chinos and white sneakers, or else a durable, travel-ready blazer. – Shop Now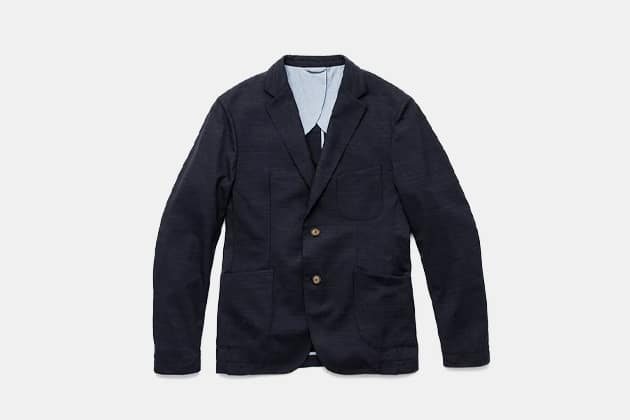 Taylor Stitch Telegraph Jacket
Here's the wedding-ready jacket we mentioned earlier — pair the Taylor Stitch Telegraph Jacket up with the equally well-made Taylor Stitch Telegraph Trousers, then get ready to be the best-dressed guy at the wedding (groom aside, of course). Made with a crucial bit of stretch and using a unique cotton-wool blend, this chambray-lined jacket is a surefire winner no matter how you wear it. Pair it up with a white Oxford and tan chinos for post-wedding brunch — no one will know. – Shop Now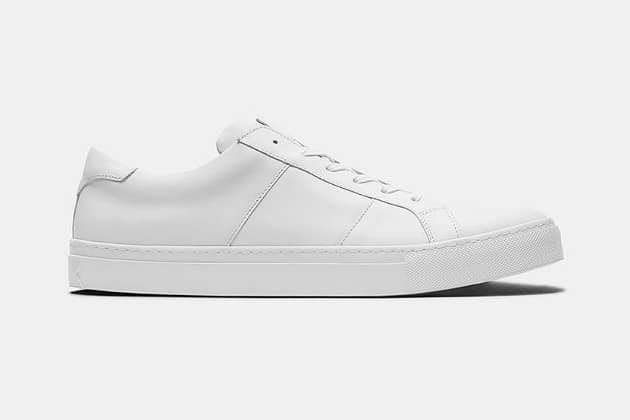 Greats Royale Sneaker
A longtime favorite of ours at GearMoose, the Great Royale Sneaker is one of the most dependable, affordable and uniquely stylish white sneakers you can try out this season. Wear it with light wash jeans and a slub henley, team 'em with a blue Oxford shirt and dark denim, or mash the Greats Royale together with a khaki cotton suit — there's really no wrong way to wear these summer sneakers. – Shop Now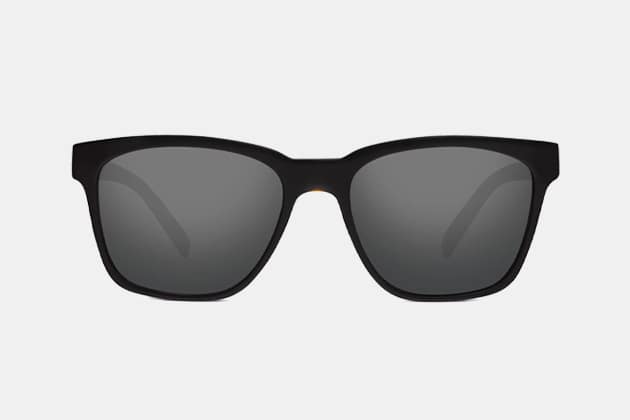 Warby Parker Barkley Sunglasses
A mainstay of the E-commerce world when it comes to providing stylish sunglasses to men around the globe, you can now try on Warby Parker shades at a plethora of shops nationwide — but you should go ahead and take the plunge with the Warby Parker Barkley Sunglasses sight unseen, because they're that essential and well-made for summer (and beyond, for that matter). – Shop Now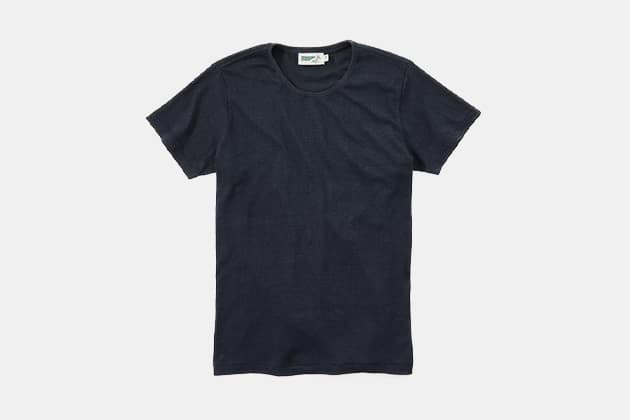 Wellen Hemp Tee
Hemp shirts have quickly blown up in the sustainable menswear community in the past year, all owing to a blend of style and sustainability that really can't be topped — for our money's worth, we love the fact that pieces like the Wellen Hemp Tee are breathable, durable and extremely well-crafted. Wear this tee with dark denim and suede chukka boots to head to the bar. – Shop Now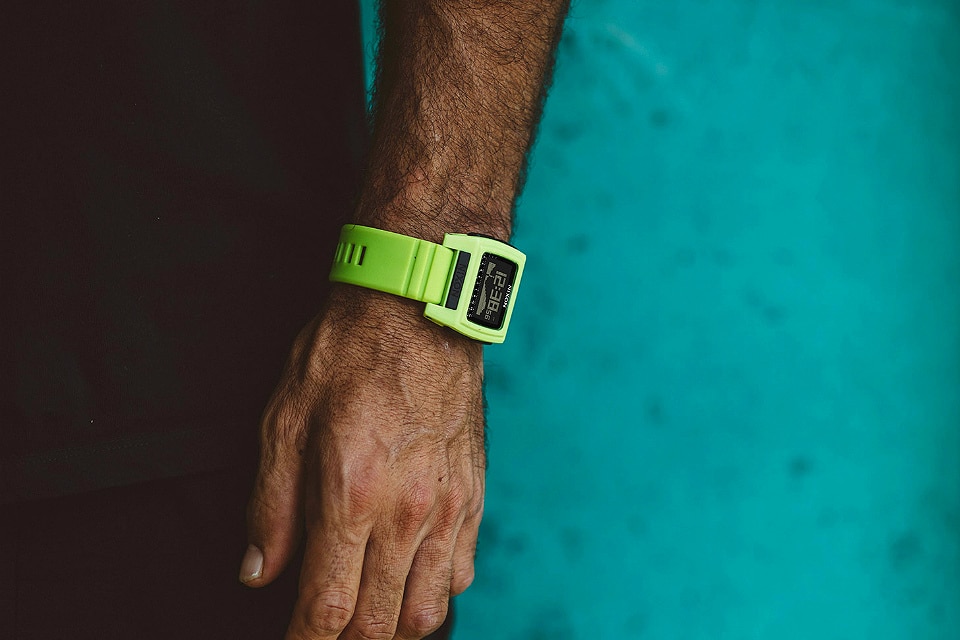 Nixon Base Tide Pro Watch
There are going to be times this summer when your standard leather dress watch — no matter how sharp or how expensive — isn't just going to cut it on the functionality front. That's where the Nixon Base Tide Pro Watch comes into play, made to be used on the water thanks to its pre-programmed tides, plus sunrise and sunset functionality — and bright, summer-friendly colors. You can't go wrong. – Shop Now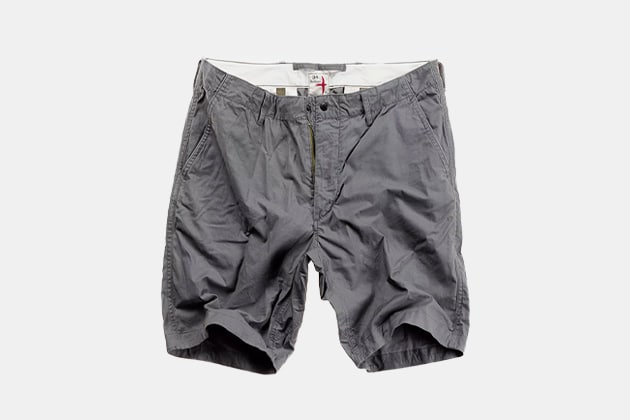 Relwen Flex Field Shorts
We always turn to Relwen when we want menswear staples — especially summer style staples — made with a bit of classic military edge and field-ready functionality. That's all especially fitting when you consider the Flex Field Shorts, made with both a tailored fit and exceptionally lightweight fabric. Fear not if you have to wear these shorts from the beach to the boardwalk to the bar — they can handle it. – Shop Now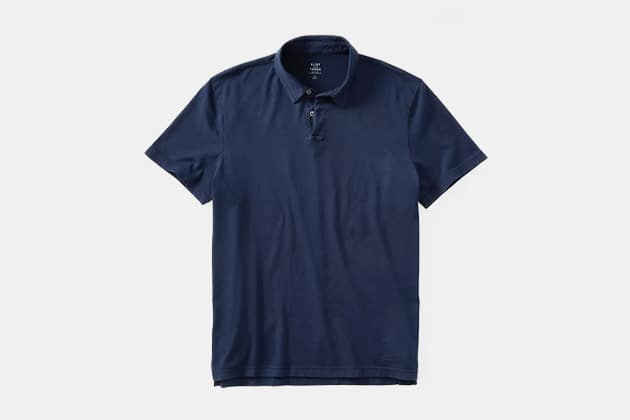 Flint and Tinder Supima Air Knit Polo
The classic polo shirt can conjure images of sweaty, stuffy polos made from thick pique fabric — that's not the case with the Flint and Tinder Supima AirKnit Polo, a highly breathable and dependable men's polo that you can wear to the office and out all night without missing a beat. We love the versatile colors and the classic, tailored fit — James Bond would surely approve (on a much smaller budget, at that). – Shop Now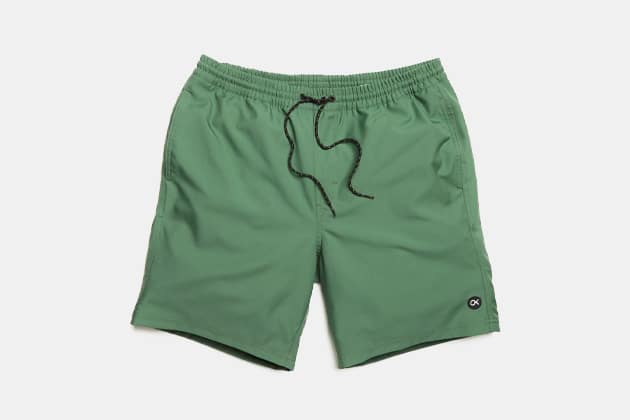 Outerknown Nomadic Volley Swim Trunks
The days of baggy swim shorts are over — long over, in fact. That's where Outerknown comes into play with the Nomadic Volley Swim Trunks, a pleasingly tailored and modern pair of swim trunks made for all your beach excursions (and of course, a round of post-beach volleyball beers, at that). Stylish and sustainable is the name of the game with Outerknown — surf's up. – Shop Now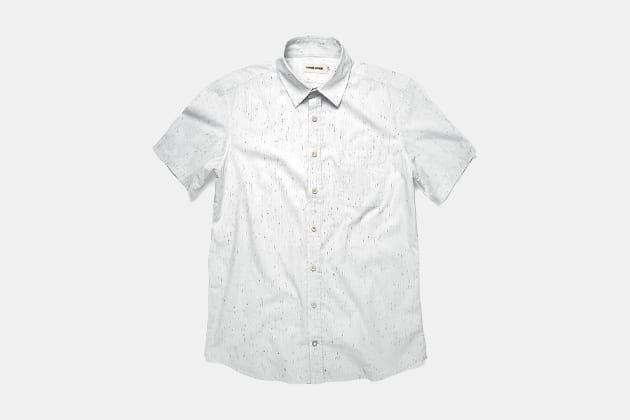 Taylor Stitch Short Sleeve California Shirt
The fit of the Taylor Stitch California Shirt is so on-point as to be legendary — there's a size and style for every guy out there. And now, they've turned the California Shirt into a truly game-changing shirt for summer by getting rid of excess fabric and throwing in some exceptionally cool fabric — the Short-Sleeve California Shirt really is nothing but the best of the best. – Shop Now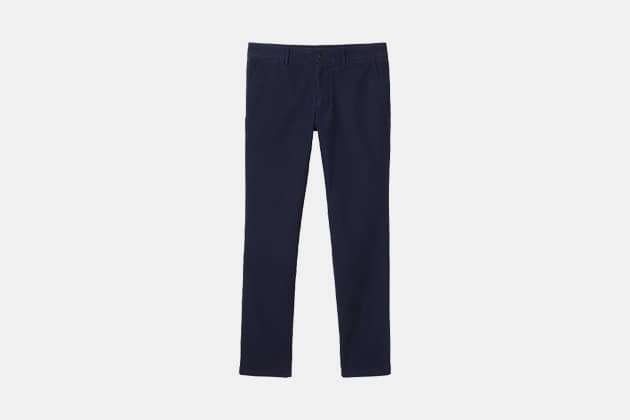 Bonobos Stretch Organic Cotton Chinos
You know Bonobos for the brand's quality, classic, timeless chinos — now, just imagine those chinos got a summer-friendly update in a sustainable material & an updated fit, and then you've got the Stretch Organic Cotton Chinos. They're a recent addition to a stellar lineup of excellent goods, and they'll wear just perfectly with a light wash denim jacket, a short-sleeve henley and white leather sneakers — consider summer style sorted. – Shop Now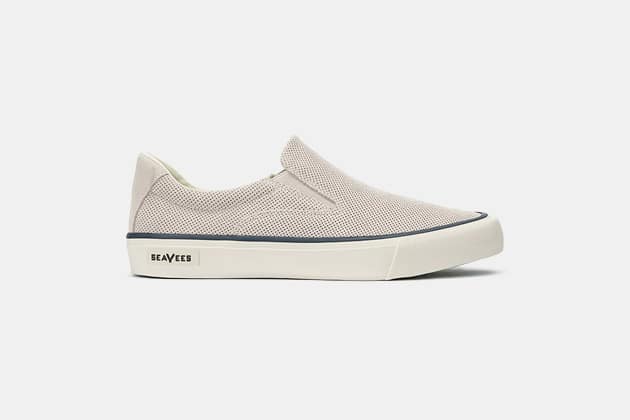 SeaVees Hawthorne Slip-On
Your list of summer style essentials calls for footwear that's as easy to put on as can be — especially for long, lazy summer days at your favorite patio bar. The SeaVees Hawthorne Slip-ons are a winner all-around, from the bright summer color to the perforated suede upper for breathability and durability in equal measure. – Shop Now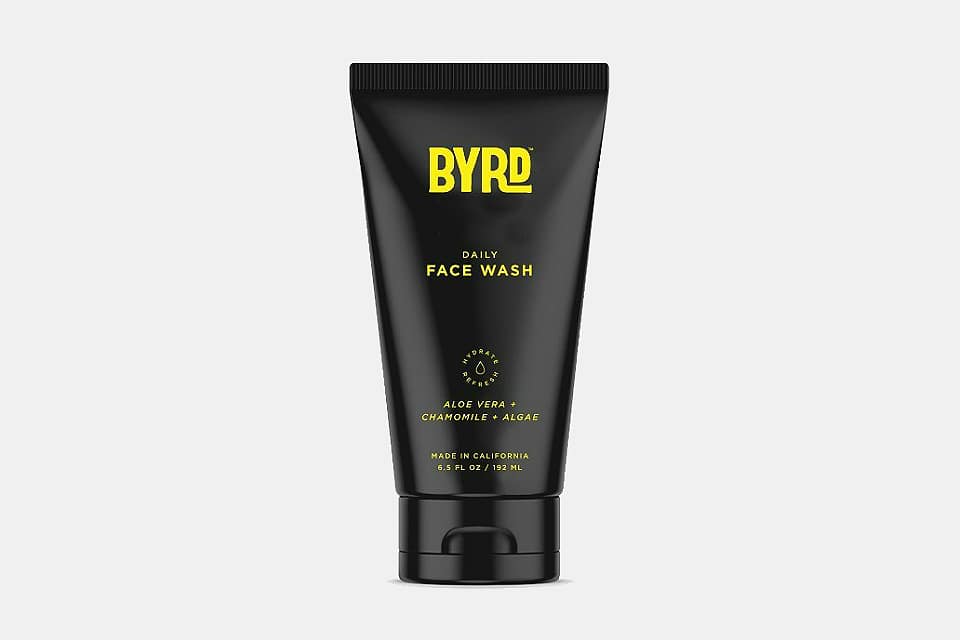 Byrd Daily Face Wash
If you've got nearly all your other bases covered when it comes to stellar summer style, you should then turn your attention toward your grooming gear — specifically, there's no better way to start that process than with Byrd, and the brand's perfect Daily Face Wash. If ever there was a way to channel California cool and quality skincare into one product, this might be it. – Shop Now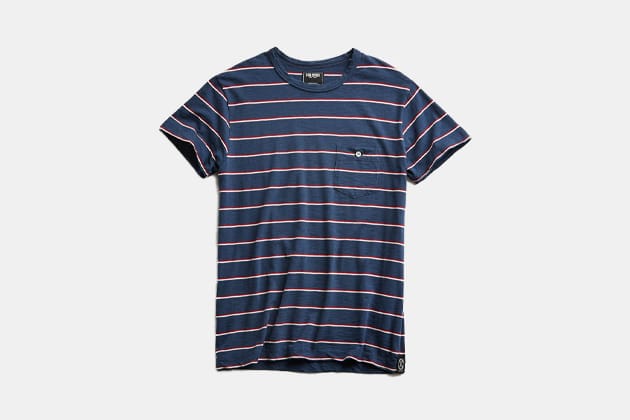 Todd Snyder Short Sleeve Stripe T-Shirt
If ever there was a way to turn the humble T-shirt into something more than just a T-shirt, Todd Snyder has surely perfected it. The Short-Sleeve Stripe T-Shirt is the kind of tee you don't have to think twice about wearing with, well, nearly anything — that goes for slim tan chinos and white sneakers as readily as it does a khaki cotton suit. – Shop Now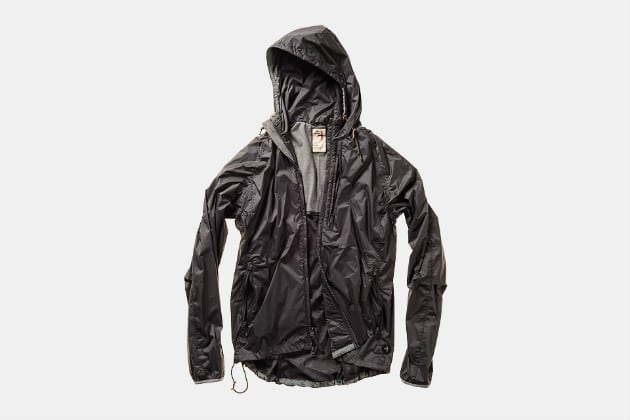 Relwen Packlight Shell
For all the talk about laidback, breezy, sunny days, even the warmer months can spring some sudden showers on you. For all those times, there's the Relwen Packlight Shell, a supremely easy-to-pack and easy-to-wear rain jacket that's made to handle blustery storms with ease — fear not. – Shop Now