Mix it with club soda, shake it into a cocktail, or put it in the freezer and drink it straight — vodka is awesome. And thanks to its popularity, there are plenty of options in the category of best cheap vodka brands (under $30), so you can drink well on a budget.
The author of this article spent the better part of a decade working in fancy cocktail bars around the United States, so you can bet that each of the vodkas on this list is the best value for the money. Follow along and let us show you how to find great vodka in any price range to suit any taste or drinking style.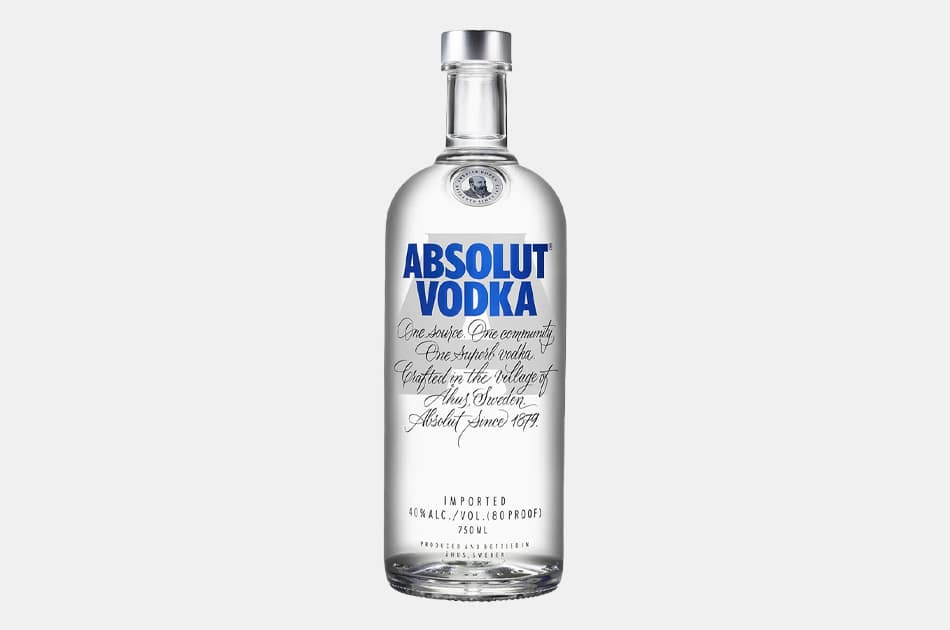 Absolut Vodka
Sweden's most popular spirit export, Absolut Vodka, is packaged in a bottle that replicates an old-school Swedish apothecary bottle. It has a smooth, viscous mouthfeel that's uncommon for a vodka in this price range. If you're a fan of flavored vodkas, check out their botanical series and artist collaborations for some of the most unique infusions available on the market today.
Chopin Potato Vodka
Named after the famous Polish composer, Chopin Potato Vodka has been racking up awards since its release in 1992. Its slightly spicy finish is perfectly suited for mixing in a dirty martini, but the four-times-distilled spirit is absolutely fantastic drunk straight at freezer temperature as well. Differing from grain-based vodkas, it has a creamy finish that's an absolute delight.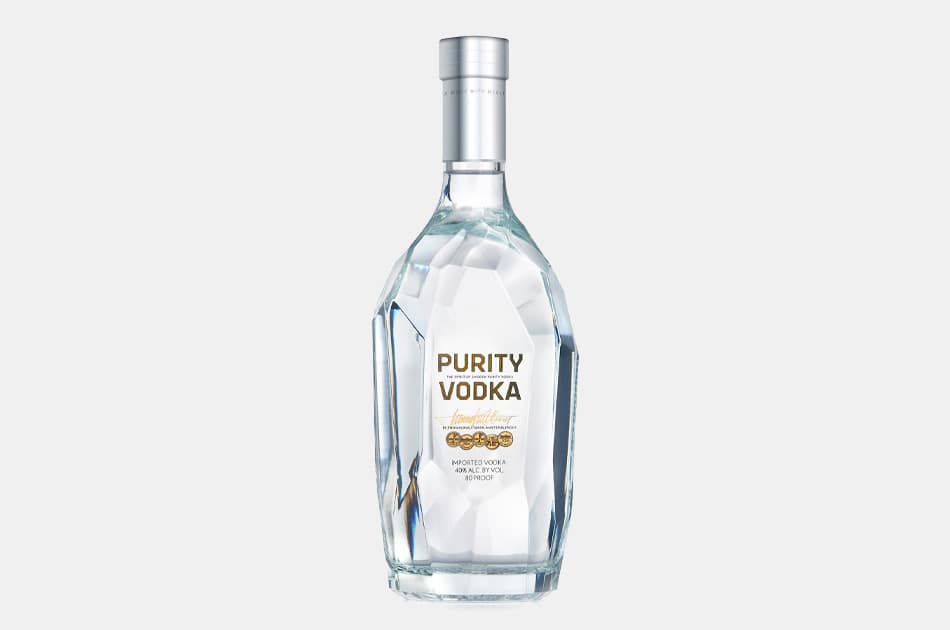 Purity Vodka
Most vodkas are made in a column still — a distillation device that recirculates the spirit for faster production, sometimes at the cost of a loss of flavor and viscosity. Purity vodka takes the opposite approach, using a copper pot still over its 34 distillations to achieve an exceptional clarity of flavor while maintaining something of the original character of the winter wheat and barley used to make it. Even better, it's 100% organic.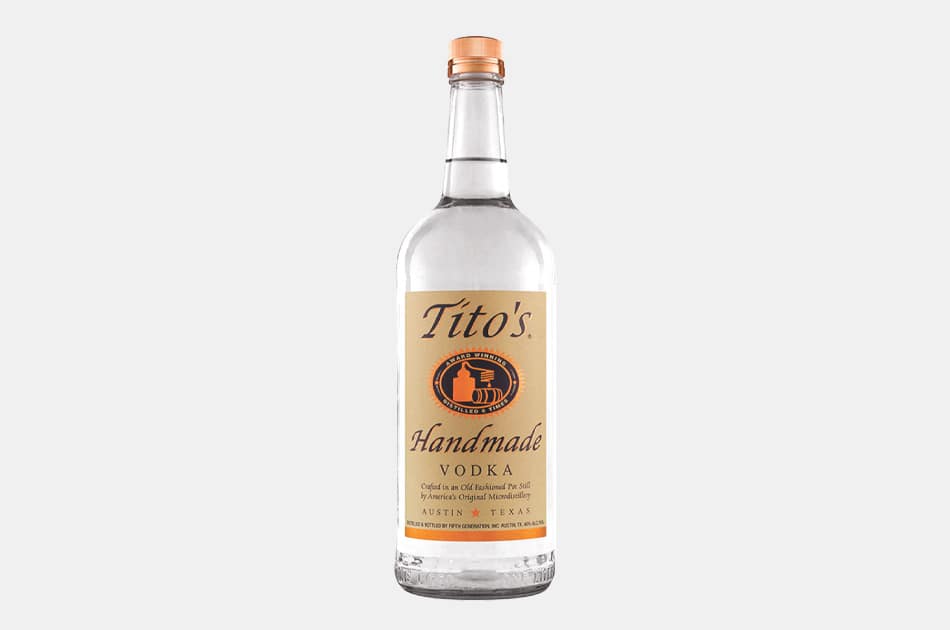 Tito's Vodka
Texas's own Tito's Handmade Vodka has graced the rails of cocktail bars almost since its debut, thanks to a stellar combination of affordable pricing and a clean, no-burn finish. Uncommonly for a vodka, it's distilled entirely from corn. This slick, smooth, and clean spirit has scooped up dozens of awards, most notably the World Spirits Competition's coveted Double Gold.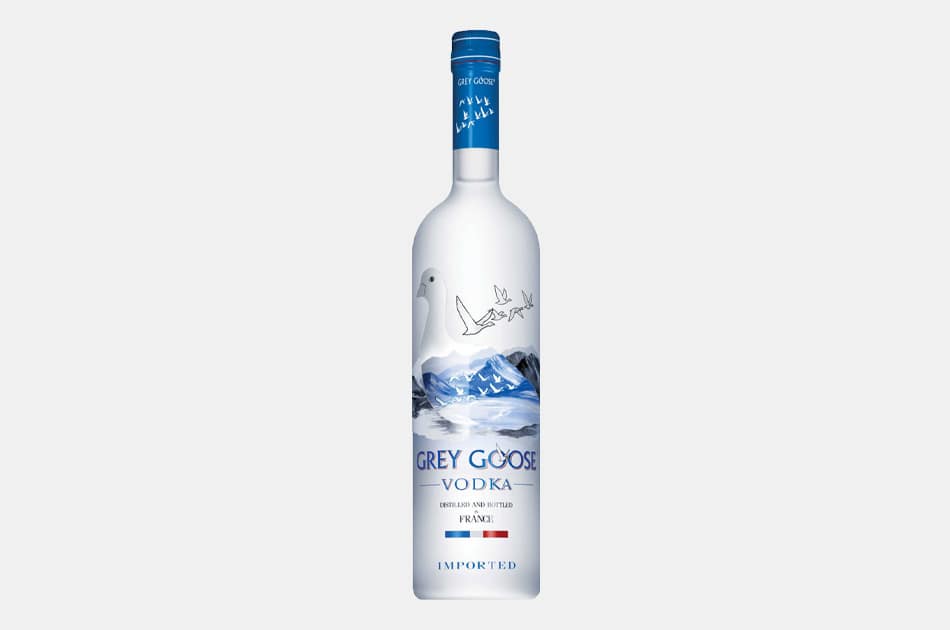 Grey Goose Vodka
The face of premium French vodka, Grey Goose has become a go-to call spirit for vodka aficionados around the globe. It just barely slides in at under $30, making it the priciest bottle on this list — but the amazing purity and clarity of the distillate speak for themselves. There's no finer affordable vodka to make dry martinis with, especially if you prefer them garnished with a lemon twist rather than an olive.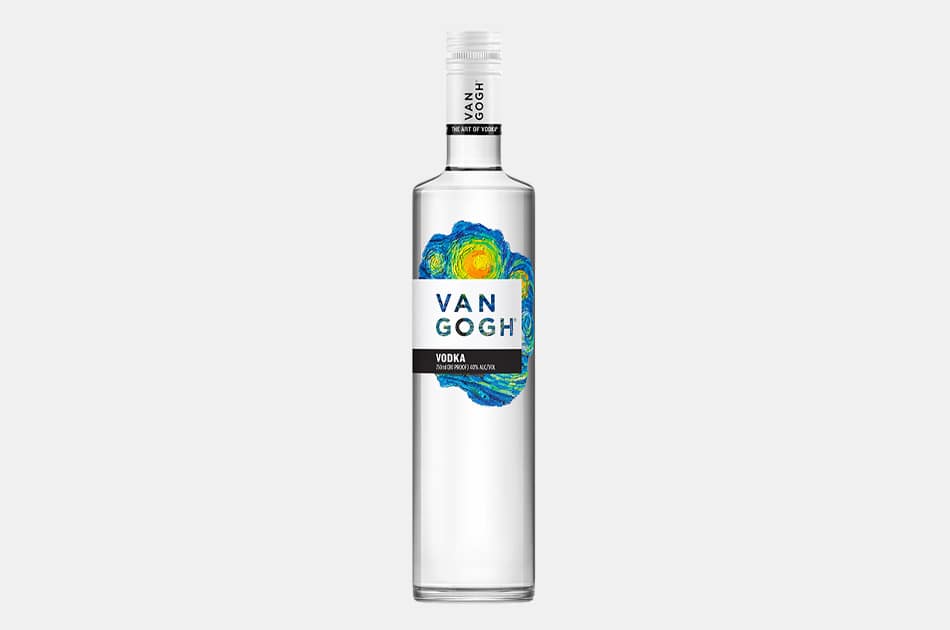 Van Gogh Vodka
Though better known for their espresso flavored vodka, Van Gogh's base spirit should not be overlooked. Made from select winter wheat from Holland, Germany, and France, it's a clean and sophisticated vodka with delicate mineral tones. Van Gogh is an excellent mixing vodka, thanks to its ability to lend a certain polish to otherwise predictable cocktails.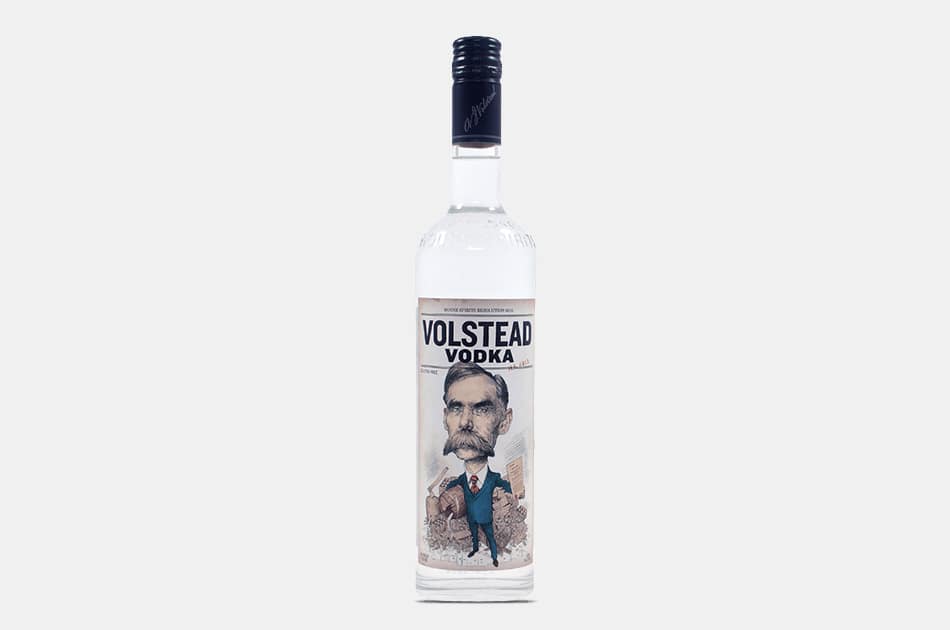 Volstead Vodka
The tongue-in-cheek name of this Oregon vodka comes from the Volstead Act — better known as the National Prohibition Act of 1919. Dark days of drinking aside, Volstead Vodka is about as full-bodied as cheap vodkas get. Made entirely from corn, it's filtered through charred coconut husks to increase its purity, with the side effect of a subtle smoky finish.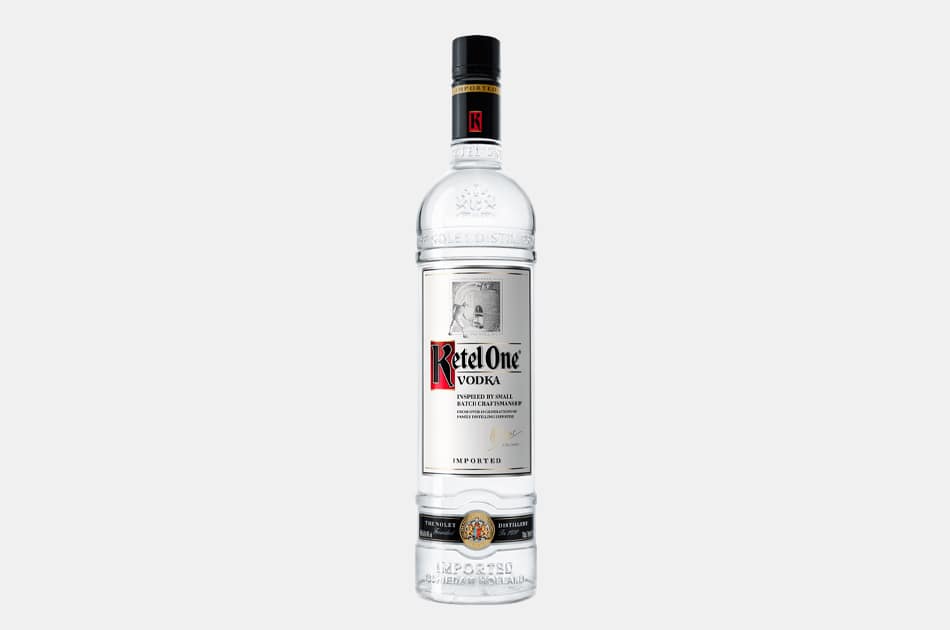 Ketel One Vodka
A delightfully fresh and zesty vodka from the Netherlands, Ketel One owes much of its flavor to the long tradition of distilling in giant copper pot stills. It's clean and crisp without being flavorless, making it a favorite for vodka cocktails.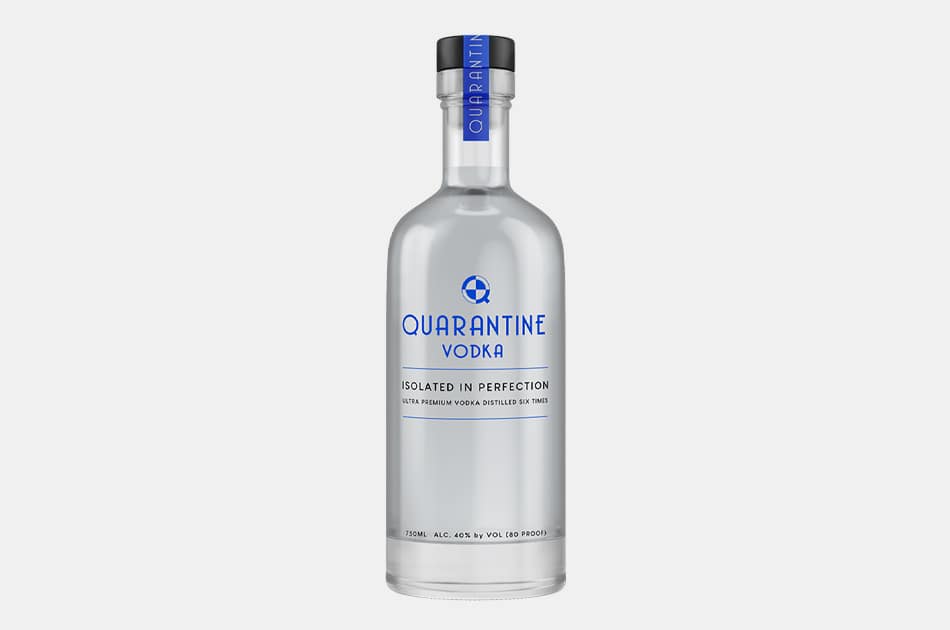 Quarantine Vodka
Straight from the United States, Quarantine Vodka is the most recent addition to this list. It's soft, clean, and fresh, and benefits greatly from the slight chill and dilution you'll get from serving it over a big ice cube. Try garnishing it with a lemon or orange twist to bring out more of its natural oiliness.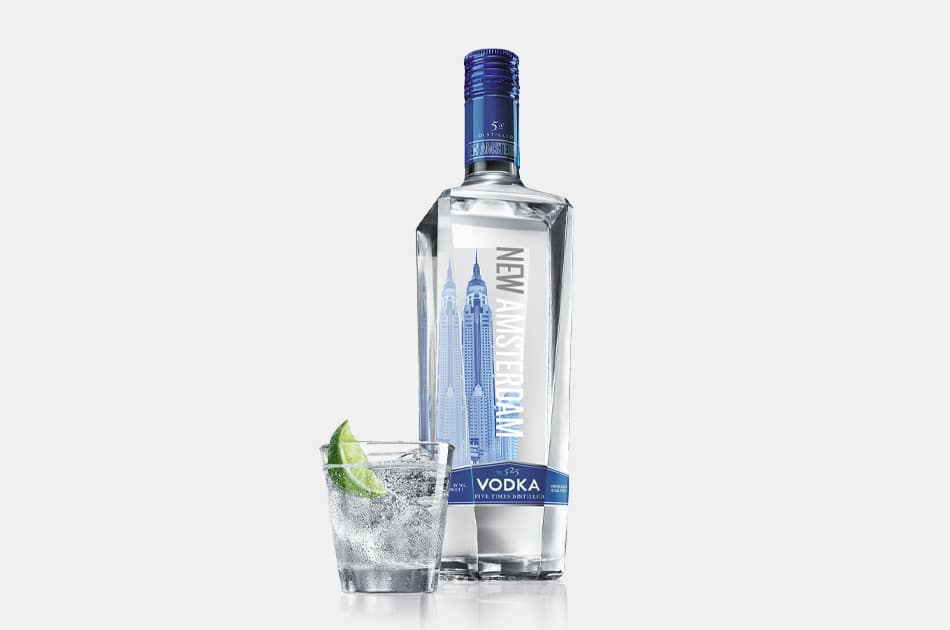 New Amsterdam Vodka
Distilled five times and filtered three times, U.S. based New Amsterdam Vodka is a darling of the affordable spirits scene. It was the fastest spirits brand in history to sell 1 million cases, a fine testament to its easy drinkability in any serving style, from straight up to on the rocks or in a mixed drink.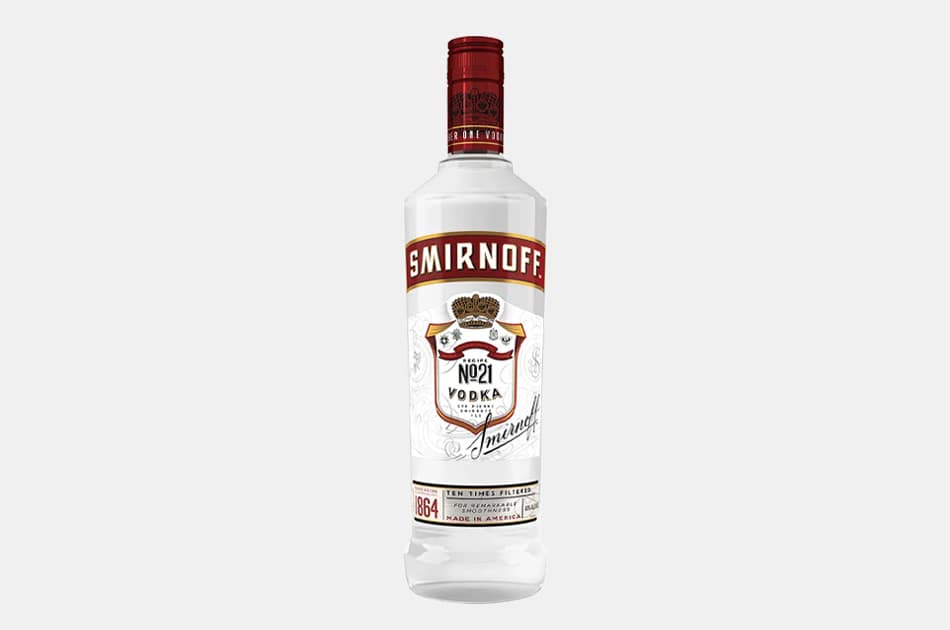 Smirnoff Vodka
One of the longest-running vodka brands in the world, Smirnoff Vodka was founded in Russia in 1864. It's ridiculously inexpensive for the quality, with a dry finish that doesn't try to hide its spicy aftertaste. Best when mixed in a cocktail, like a Moscow Mule.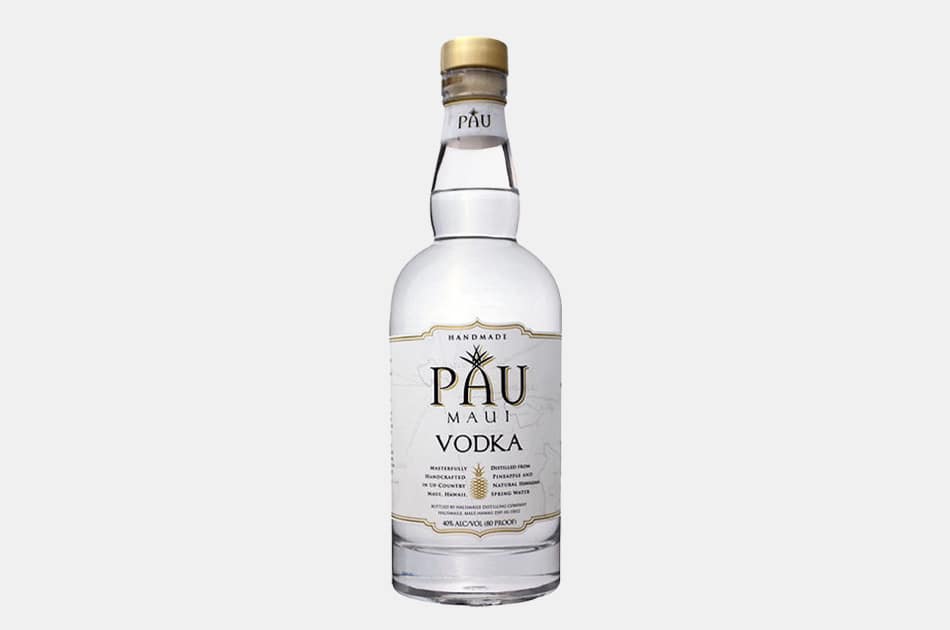 Pau Maui Vodka
Vodka made from pineapples? Weird. And delicious! If awards were handed out for the strangest distillation process, Pau Maui would sweep the competition — it's made in a glass still before being filtered through lava rock and charcoal. Pure, clean, and refreshing, Pau Maui has an exotic character that's delightful to sip neat or on the rocks.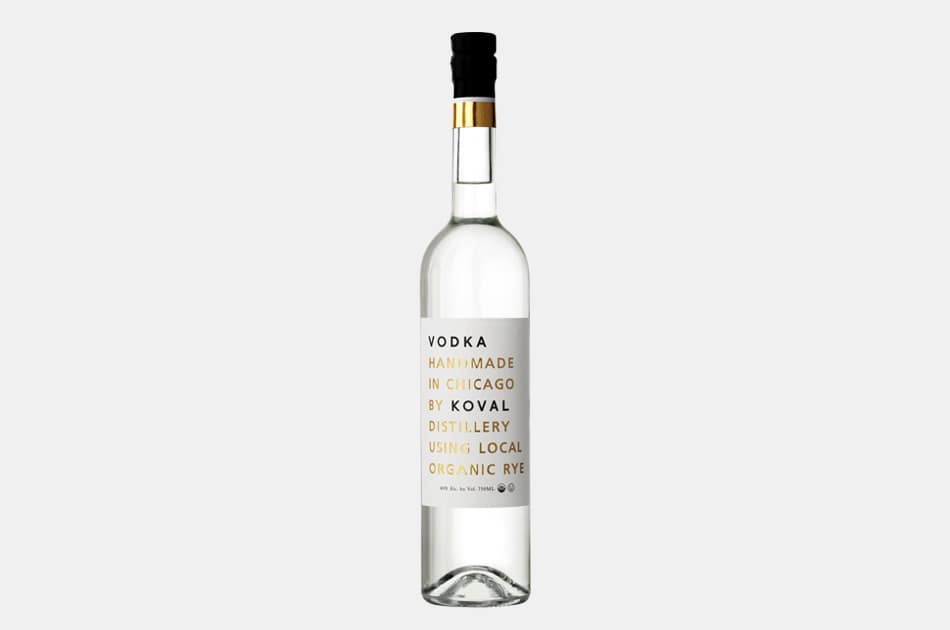 Koval Vodka
Made in Chicago, Koval Vodka is a rare example of a 100% rye vodka. This gives it a noticeable black pepper spice note on the nose, as well as an aggressively dry mouthfeel that's perfect for anyone who hates sweet things. It finishes with an intense savory note, making it an ideal choice for dirty martinis.
Hangar 1 Straight Vodka
Hangar 1 is the brainchild of the distilling savants at St. George Spirits in Alameda, California. Produced in a repurposed aircraft hangar, Hangar 1 is distilled from a blend of grapes and grains for a fresh and fruity take on an exceptionally clean spirit. Look for their single-botanical flavored vodkas, as well.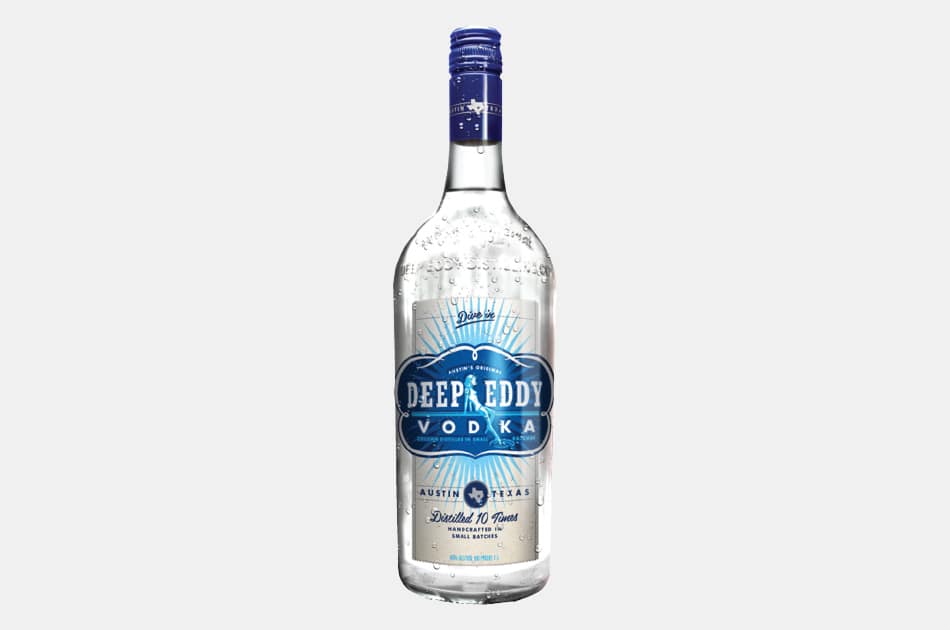 Deep Eddy Vodka
Distilled in Texas from a 100% corn base, Deep Eddy is a direct competitor to Tito's Handmade Vodka. Distilled 10 times and filtered through an additional 8 processes, this is a vodka that's as neutral and silky smooth as they come. If you're looking for a vodka with no aroma and no bite, Deep Eddy is about as close as it gets.
Disclosure: Clicking on these links and making a purchase may earn us a small referral fee, at no extra cost to you. Learn more here.
freestar.config.enabled_slots.push({ placementName: "gearmoose_leaderboard_btf", slotId: "gearmoose_leaderboard_btf" });