10 Tools You'll Need For The Summer Grilling Season
With Summer here and temperatures rising all over the Northern Hemisphere, it's officially grilling season. And, if you're anything like us, you have at least a few items that need replacing (or maybe you're starting completely from scratch). Perhaps you've simply had them for several seasons and they've broken down after years of flipping burgers or spearing steaks. Maybe you just left them out all winter and the snow, cold weather, and frost broke them down. Whatever the reason, you need new grilling tools.
There are myriad tools on the market, but you honestly don't need to spend a mortgage payment buying them all. There are a handful of grilling tools that we consider to be necessary for a proper afternoon of grilling. Below, you'll find ten of your favorites. From spatulas to tongs, to cedar planks, these are the best grilling tools to guarantee your summer is filled with juicy, smoky meats and vegetables.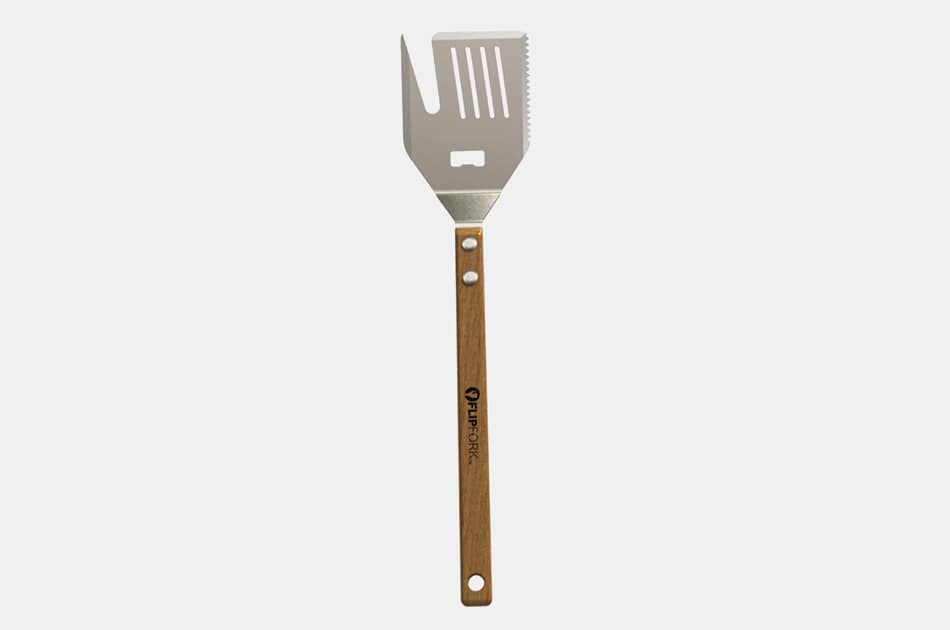 Flipfork Boss
Whether you're an avid griller or a newbie, you're going to need a spatula. We understand that we don't need to explain its uses, but a well-made spatula makes flipping burgers (and other meats and vegetables) simple and easy.
You can grab a metal spatula from your local hardware store and be completely happy, or you can grab a Flipfork Boss and never have to run into the house to look for a spatula, knife, fork, tenderizer, or bottle opener ever again. This is because each of these tools is on this stainless-steel grilling tool. Don't even worry about forgetting to bring it inside, it's rust and corrosion-resistant. For an added bonus you didn't even think about: it has a lifetime warranty.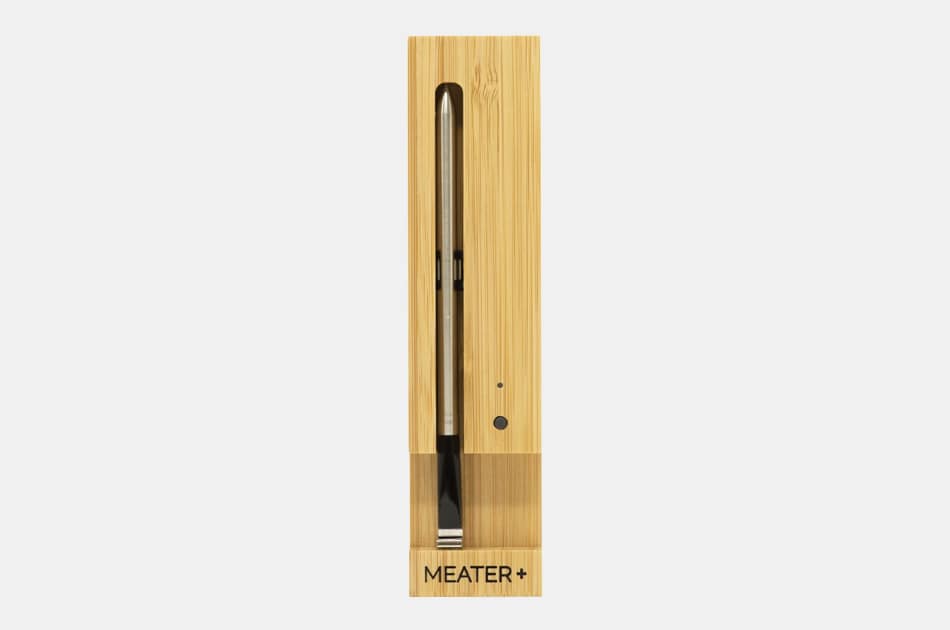 MEATER Plus With Bluetooth Repeater
Many grillers swear by the simple technique of pressing into their steaks and burgers to see how much pressure they get in return. This tells them how well-done their dinner is. Others cut into the meat to literally take a look. We don't suggest either of these practices. The first is definitely not very scientific (unless you're a literal grill master) and the second releases all of the juices you want to keep inside your grilled meat. The logical solution is a meat thermometer.
We suggest MEATER Plus. It's a wireless, smart thermometer that connects to your phone or tablet. It has a wireless range of up to 165 feet, so it doesn't matter if your grill is far away from your router. It also has two sensors and a probe designed to completely monitor the internal temperature of your meat to guarantee your steak will be medium, well, or even well-done if you enjoy munching on hockey pucks.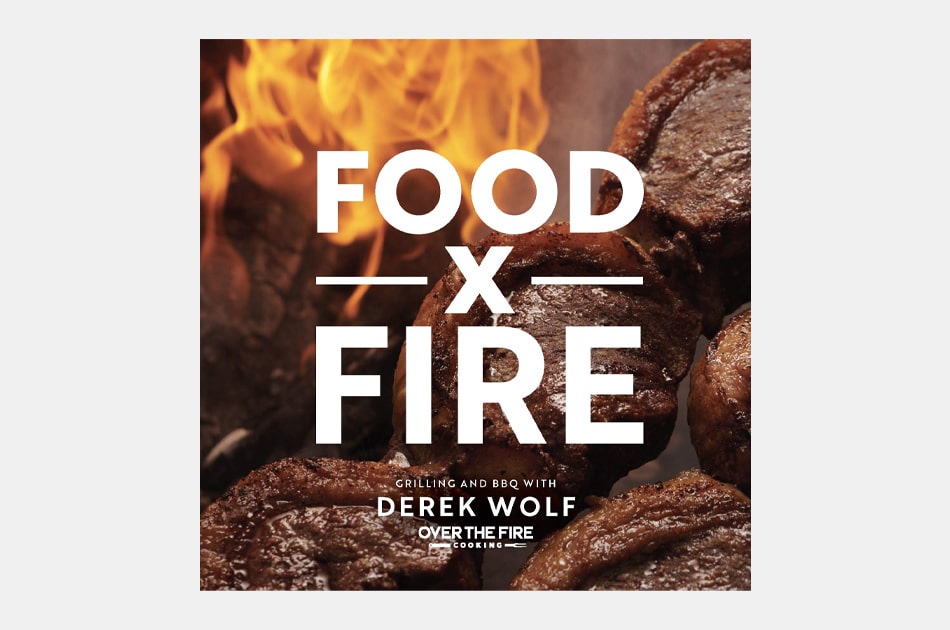 Food by Fire: Grilling and BBQ with Derek Wolf of Over the Fire Cooking
There's nothing wrong with beginning and ending your grilling prowess with burgers, steaks, chicken, and various vegetables. But, if you really want to step up your grilling game, you'll need a good book. Derek Wolf's recent released Food by Fire is that book.
On top of being loaded with mouth-watering recipes, the book delves into important topics such as starting your fire (if you don't intend to use propane forever), the best fuel sources to use, the basics of direct and indirect heat, and so much more. Recipes include takes on planked salmon, ribeye steak, lobster tails, and even caramelized pineapple.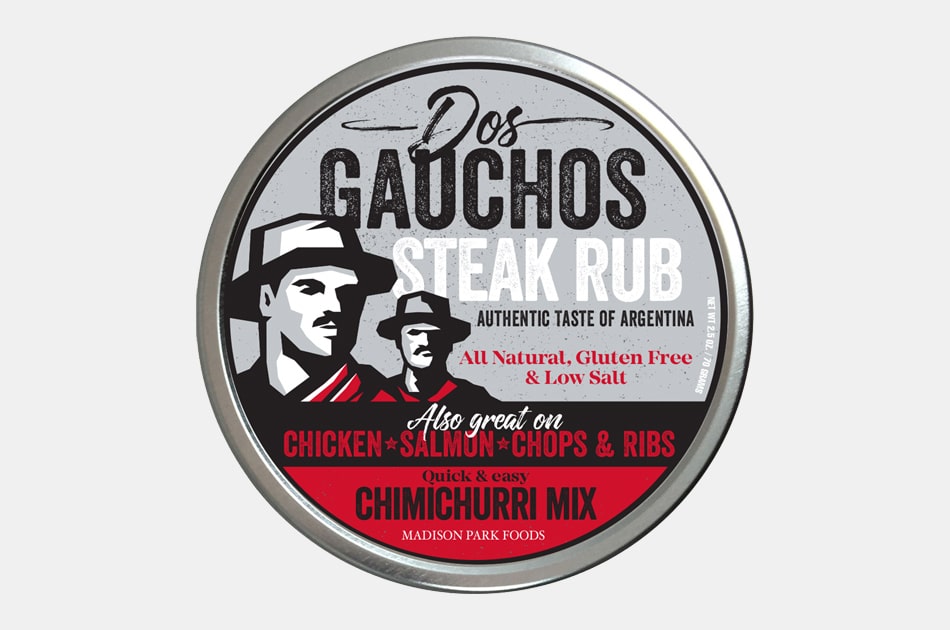 Dos Gauchos Steak Rub Authentic Argentina Chimichurri
In Argentina, steak is king. The country situated at the very end of South America is home to farmland, gauchos, and a lot of grilled meat. While taking a flight to Buenos Aires might not be in the cards for you anytime soon, you can still recreate the authentic taste of Lionel Messi's home country by rubbing your steaks with Dos Gauchos Steak Rub.
It's made with no preservatives and contains herbs and spices native to the South American country. Made to season steak, pork chops, fish, and even your favorite vegetables, this is the kind of rub you'll always want to have on hand.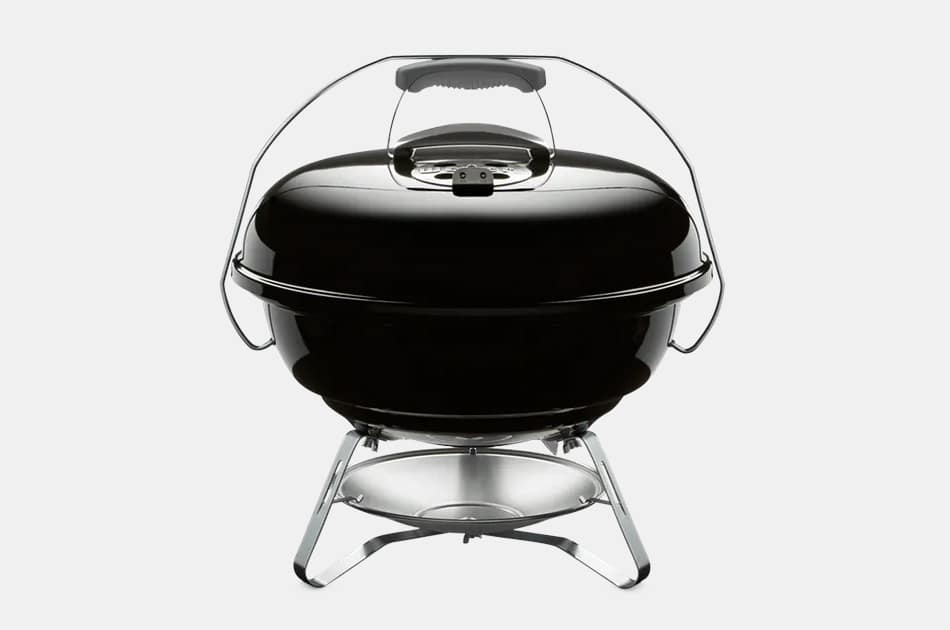 Weber Jumbo Joe Charcoal
While it's likely most of your grilling is done at home, sometimes a travel grill is necessary. How else are you going to make perfectly grilled steaks, burgers, and veggies at the beach, on a camping trip, or a day trip to a park? This is where Weber comes in. Its classic, sleek Weber Jumbo Joe Charcoal grill is designed for the griller on the go.
This portable grill is small enough to fit in your trunk but large enough to hold up to eight burgers. It has dampers to help control the heat throughout the cooking process. Its porcelain and enamel-based lid is not only designed to keep heat in, but it won't rust or peel if left outside for a long period.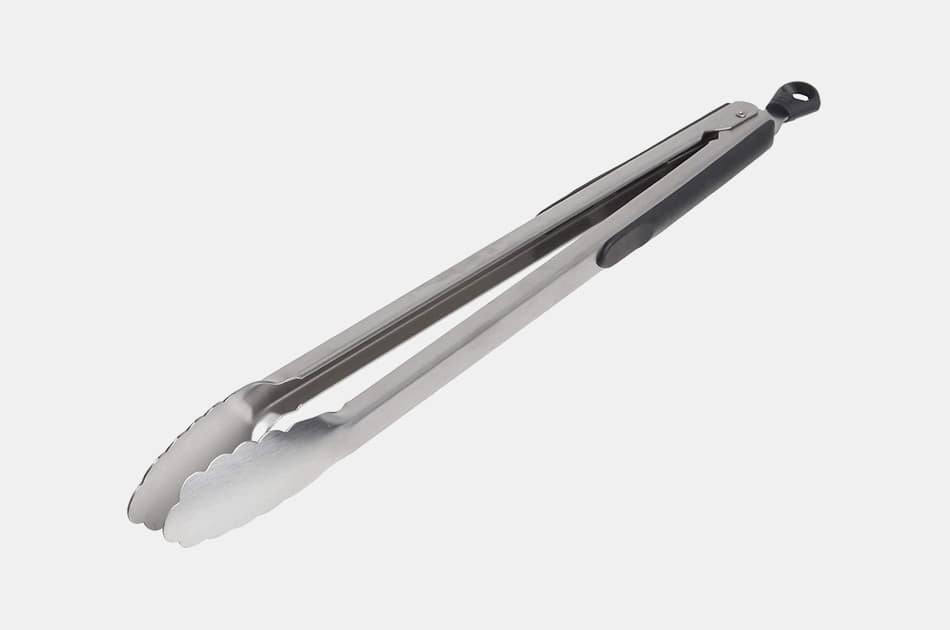 OXO Good Grips 16-Inch Grilling Tongs
We've already mentioned the importance of a good spatula. What you might not realize is that a good set of tongs is equally (if not more) important. That's because certain meats can't be picked up or flipped using a spatula. Hot dogs, sausages, and certain vegetables require the versatility of tongs. OXO is well-known for its high-quality kitchen tools. Its OXO Good Grips Grilling Tongs are no different.
They're stainless steel, come with soft, non-slip handles, and are completely dishwasher safe. They're also 16-inches so you can be guaranteed these bad boys can handle anything you need flipped, moved, or transferred to a plate.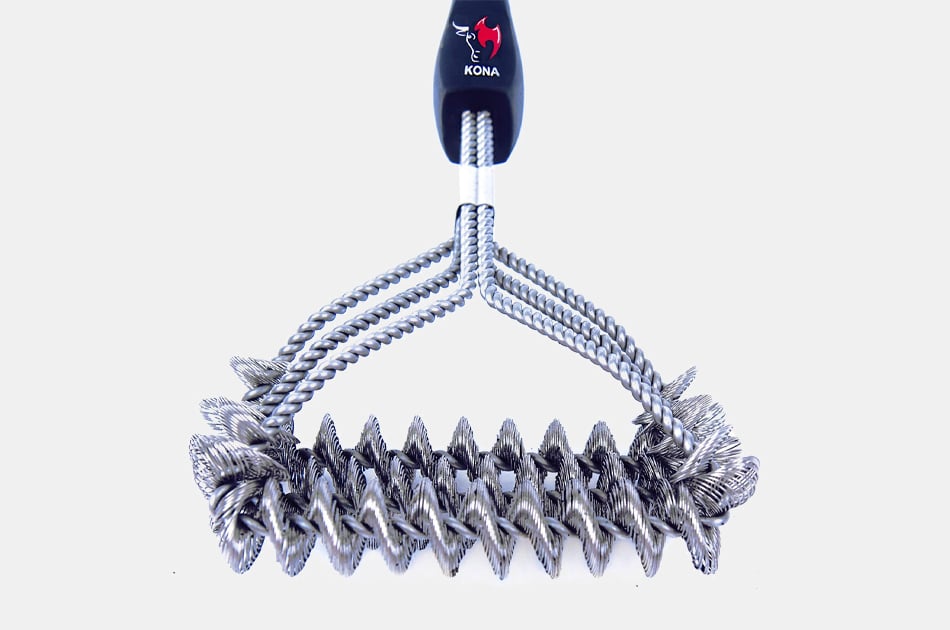 Kona Safe Grill Brush
If you're new to grilling, you might not realize that buying a great grill brush is extremely important. It's used to scrape off excess food, grease, and anything else left over from your last grilling session. But, you can't buy just any brush. If you purchase one with metal bristles, they can fall off and stick to your meat. That's not something you want to ingest.
Kona's Safe Grill Brush has no sharp edges, and no metal bristles fall off or wear down. It's designed to be the perfect length to guarantee your hands stay away from the heat. Simply dip this tool in water and scrape away the grime and grease from the last backyard cookout.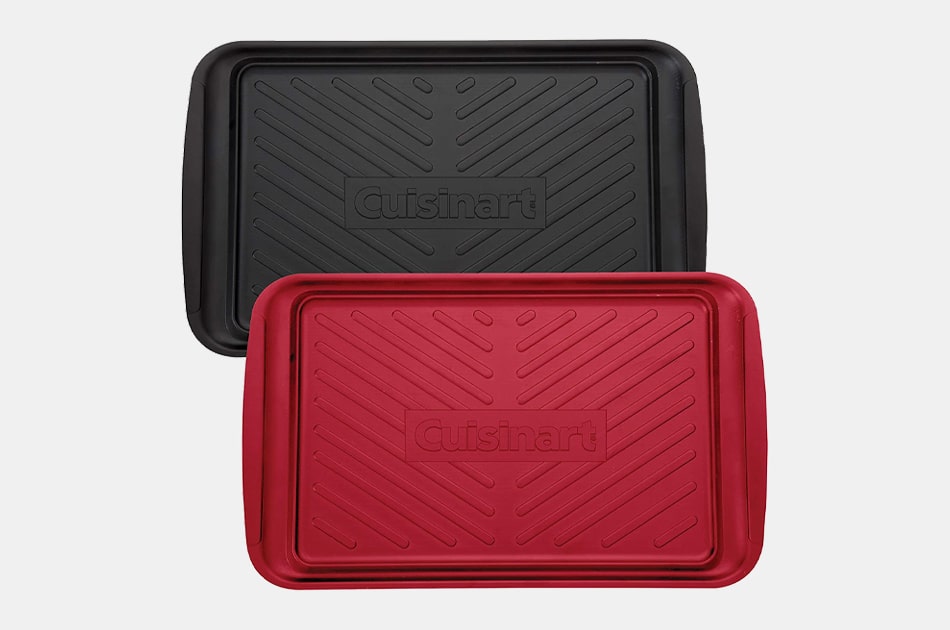 Cuisinart Grilling Prep And Serve Trays
When it comes to grilling meat, understanding (and avoiding) cross-contamination is extremely important. Cuisinart has made cross-contamination the last thing you'll be thinking about. Instead, your mind can totally be on perfectly grilling that New York Strip steak or ribeye. That's because this set includes a red tray for prepping raw meat before putting it on the grill as well as a black tray for cooked meat. That way, you'll never have to rack your brain wondering which dish you already used ever again.
When not being used, the two shatter-proof, melamine trays click together for easy storage. They're dishwasher safe, BPA free, and pretty much the most important purchase you'll make for the health and benefit of your family.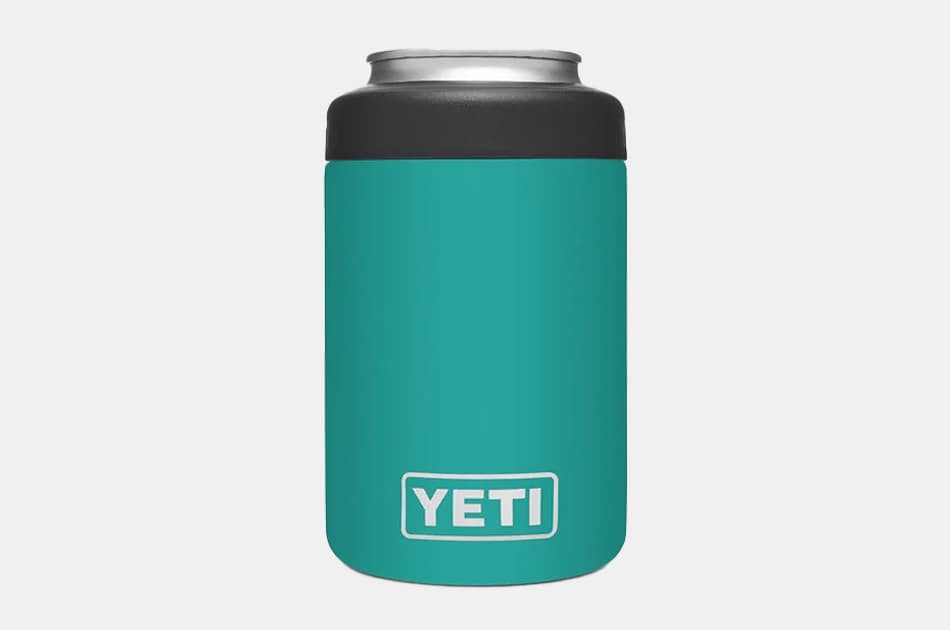 Yeti Rambler
While it might not seem like a necessity, we consider the side beer to be an important aspect of the grilling process. While slowly turning over char-grilled steaks, burgers, and portobello mushrooms, we enjoy sipping on a frosty IPA, pale ale, or lager. But resting a beer (or holding it) that close to a roaring fire can quickly turn your cold beer into a warm, fizzy mess. That's where Yeti comes in.
The Rambler Standard Colster is designed to fit 12-ounce cans of beer, soda, hard seltzer, or whatever else you enjoy while grilling. It's insulated with a double wall to guarantee your drink stays colder, longer. It's also incredibly durable, being made with thick gauge steel and Duracoat paint that won't chip or peel.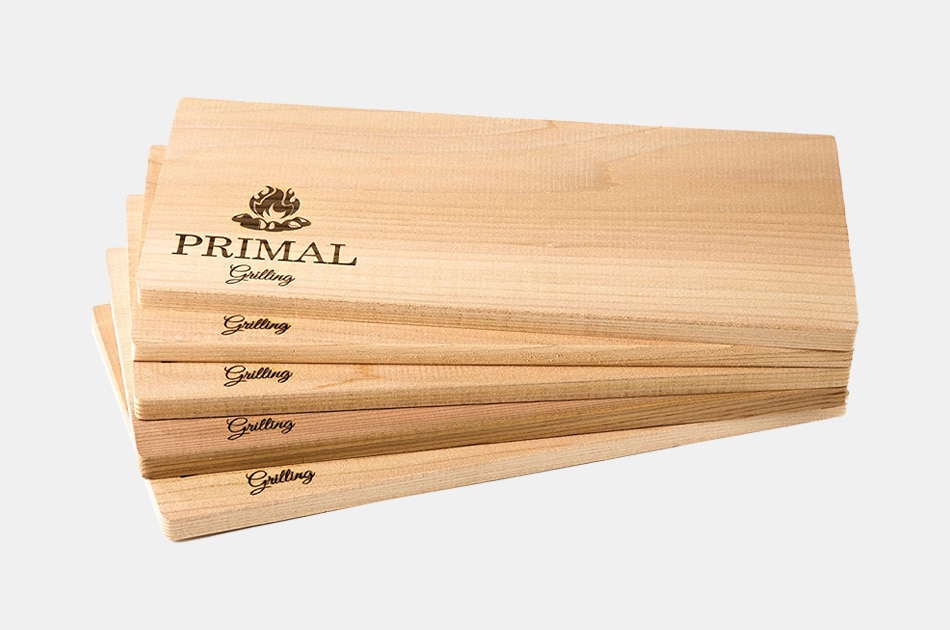 Primal Cedar Planks
Many grilling tools are necessary for an average day of grilling. But there are some that, while not a necessity, are a must for fans of certain foods. If you're a seafood lover (especially salmon), cedar planks are a must. While there are many on the market, we prefer Primal Cedar Planks. They are thicker than many of the other planks available and are made with 100% Wester Red Cedar.
They don't add any chemicals or coloring and are kiln-dried, guaranteeing they will absorb your fish (or meat or vegetable) juices and won't create a smoky mess. These are the perfect cedar planks for beginners because, on top of being well-made, they come with a recipe and a guide for cedar grilling.
Disclosure: Clicking on these links and making a purchase may earn us a small referral fee, at no extra cost to you. Learn more here.
freestar.config.enabled_slots.push({ placementName: "gearmoose_leaderboard_btf", slotId: "gearmoose_leaderboard_btf" });