The 12 Best Men's Grooming Kits To Gift This Year
We've all got that guy in our lives — heck, maybe that guy is you. The guy who's got his grooming routine down pat, the guy who knows and loves his favorite grooming brands and yet … there's never enough time to get it all done, is there? That's where our picks for the best men's grooming kits to gift this year ought to come in handy when it comes time to stow your gifts under the tree.
These grooming kits for men tackle each and every area of a guy's grooming routine, and they often do so in ways that are pretty cool and surprisingly pleasing to look at. Consider these kits a one-stop shop when it comes time to gift the best-dressed guy in your life with a little something extra. Heck, consider keeping one or two (or more!) of these grooming kits handy for yourself, too.
You're more than likely to find brands you know and love on this list, but the ever-shifting men's grooming market gives you plenty of options when it comes down to finding a tailored routine for yourself and others. The best men's grooming kits assuredly won't let you down, and that's a promise we think we can keep this holiday season.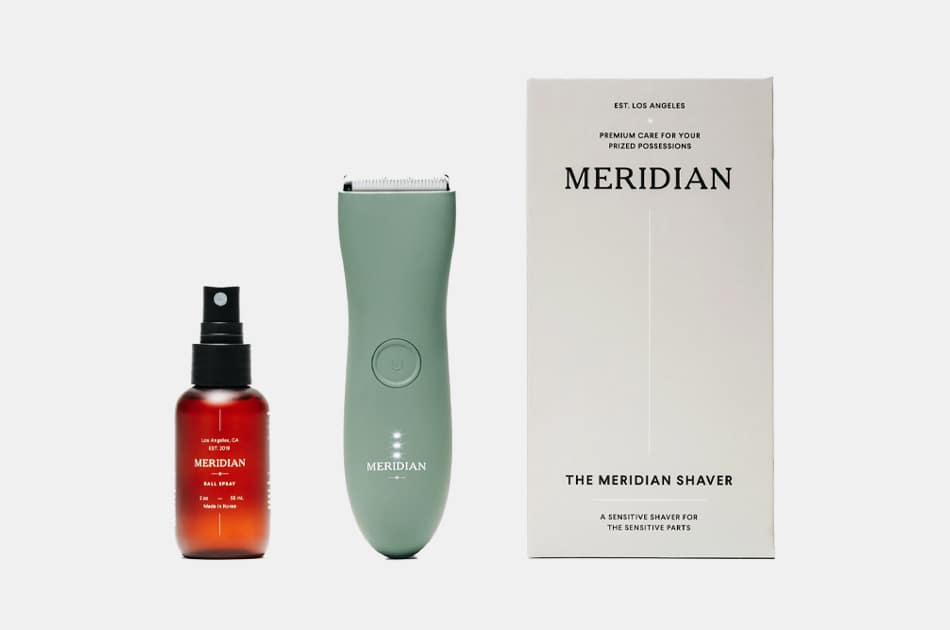 Meridian Complete Grooming Package
Meridian is revolutionizing what the brand calls "below-the-belt" grooming, and it's an underappreciated and overlooked category that's in need of some innovation. The Meridian Complete Grooming Package takes this approach to the next level, incorporating both a sensitive trimmer and a grooming spray for a full-body grooming approach that's effective and well-designed. It's different than any grooming package on the market, and that's something we can appreciate.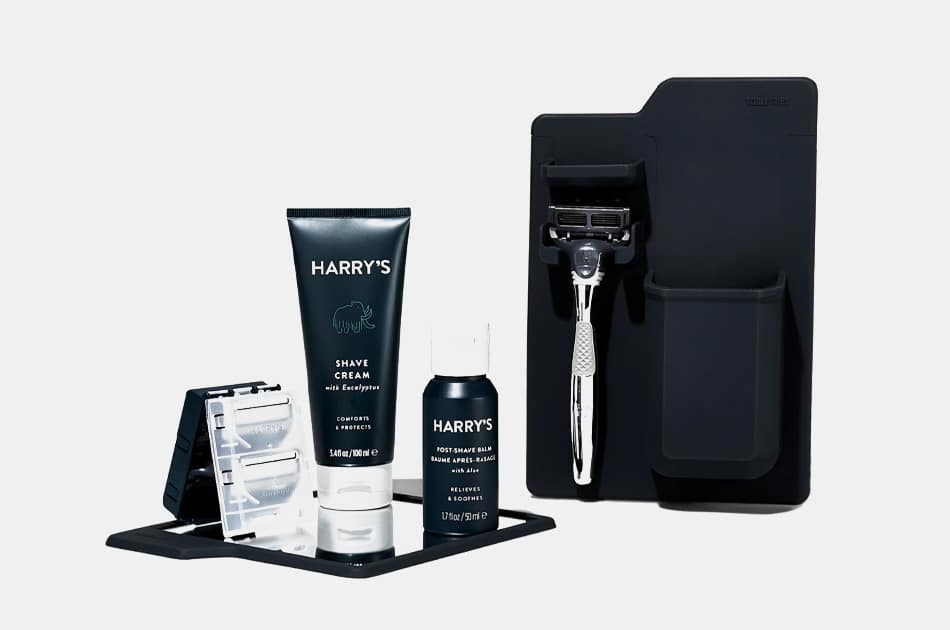 Bespoke Post Smooth Box
Bespoke Post has it down pat as far as putting together the best gift sets, period, and that approach also extends to the realm of grooming. The Bespoke Post Smooth Box is the latest and greatest grooming kit from the famed NYC brand, and it's complete with all the bells and whistles needed for a perfect shave, specifically bringing the best of the best from Harry's into one terrific grooming kit.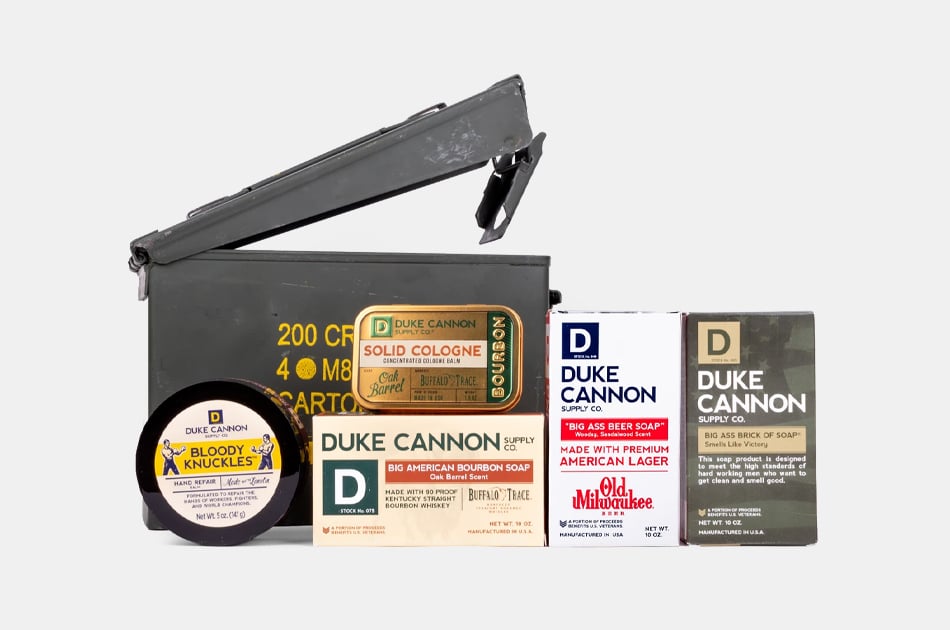 Duke Cannon Victory Box
If there's one brand we know we can turn toward when only the best, most impactful grooming products will do, it's assuredly Duke Cannon. The Duke Cannon team has assembled one heck of a highly functional, dependable grooming kit here with the fully loaded Victory Box, and if it's some seriously high-quality grooming gear you're looking to gift this season, you've just found it. It helps that it's packaged in an eye-catching, gift-friendly way (to say the very least).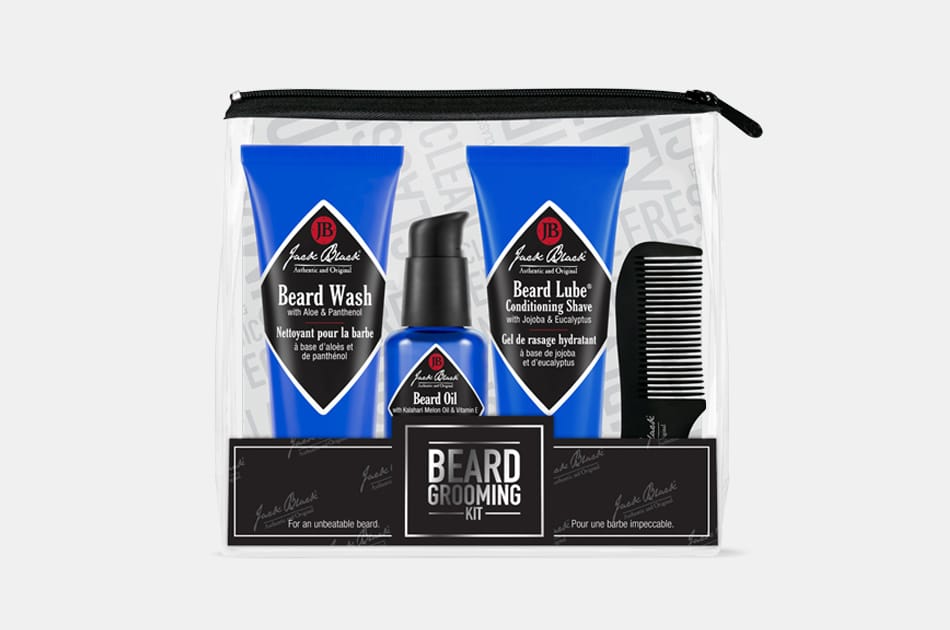 Jack Black Beard Grooming Kit
Gifting the bearded fella in your life just got a whole lot easier, thanks to Jack Black's well-appointed Beard Grooming Kit. The Beard Grooming Kit covers every base you could possibly imagine when it comes to taking care of a beard, from beard wash and beard oil to a handy comb. It's a welcome gift for the guy who wants his beard to look as great as he does, so be sure to snap it up in time for the holiday season.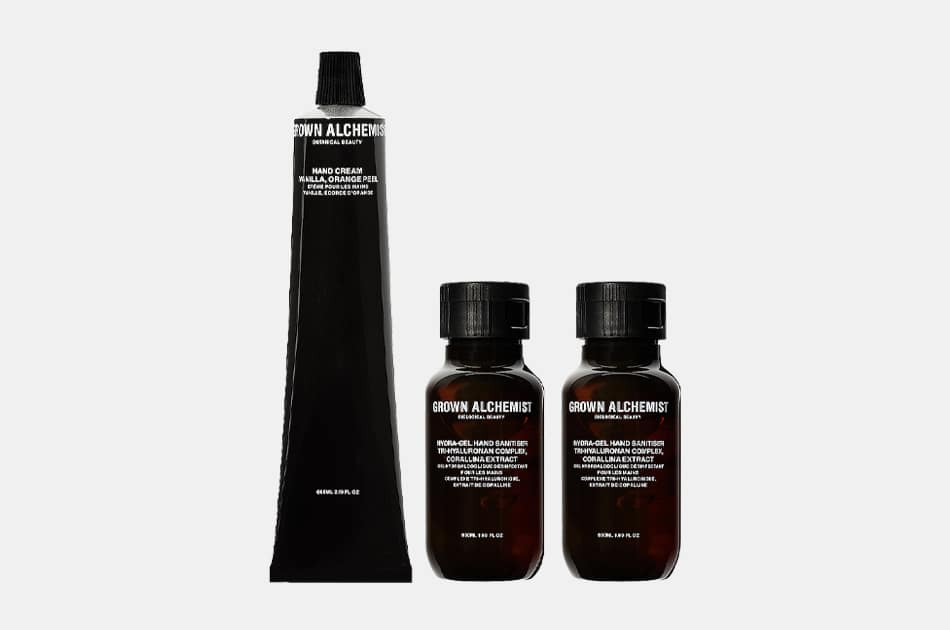 Grown Alchemist Healthy Hands Kit
It's hard not to fret about the state of your hands these days, what with hand sanitizer aplenty becoming the new normal. Odds are, you know someone in your life who's feeling exactly the same way, and the Grown Alchemist Healthy Hands Kit can help ease the burden of tough hands while keeping them healthy all the same. It helps that it's sold by Bespoke Post, masters of accessible gift sets and grooming kits.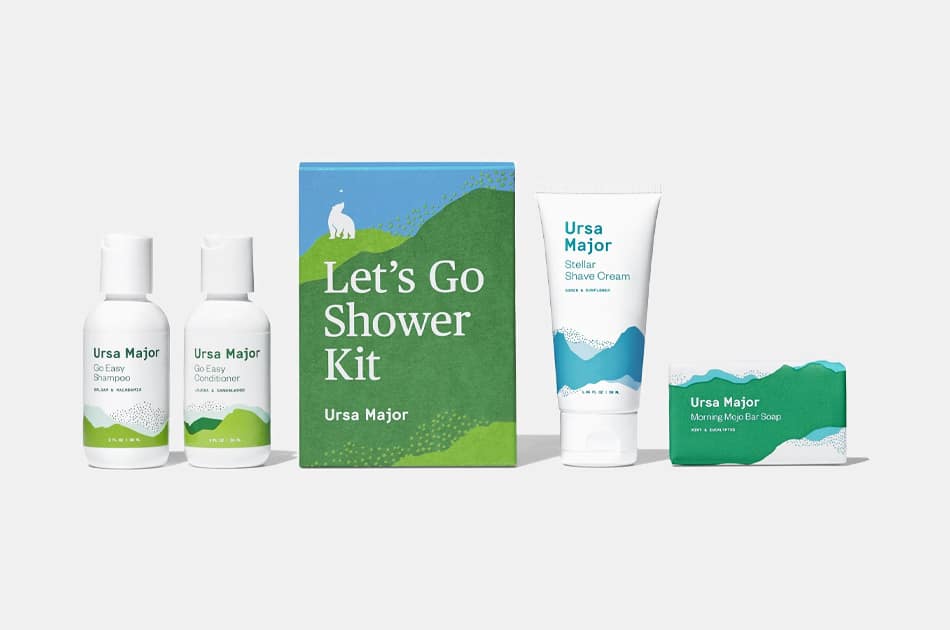 Ursa Major Let's Go Shower Kit
Get all the right grooming essentials you need from Ursa Major in one highly useful and highly giftable kit, featuring the brand's effective shampoo and conditioner and its famed Morning Mojo Bar Soap to get the day started off on the right foot.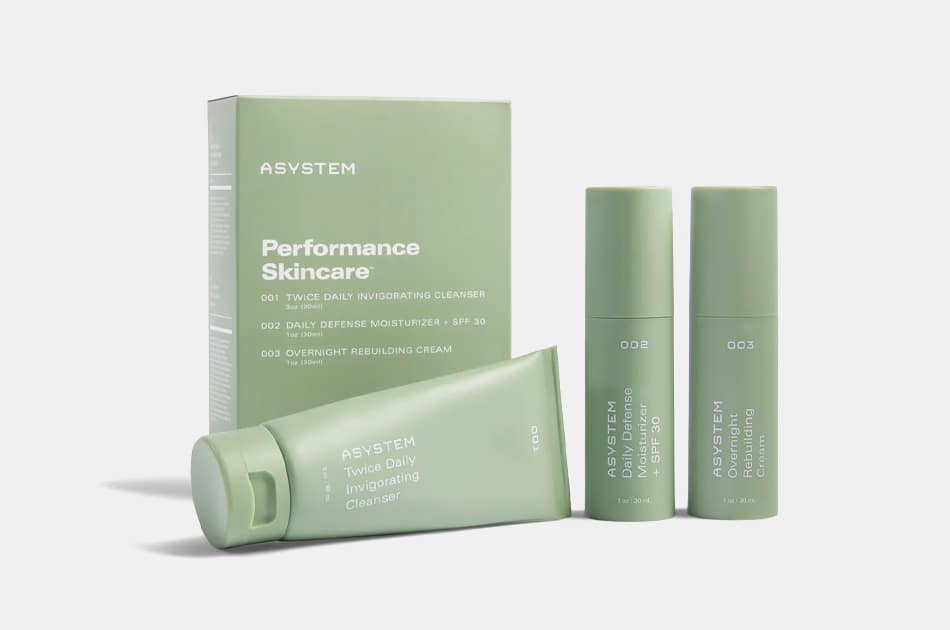 ASYSTEM Performance Skincare System
If you know someone who's been on the hunt for a performance-minded skincare solution, literally, then ASYSTEM's Performance Skincare System is absolutely the right way to go. Complete with a cleanser, a moisturizer and a highly useful rebuilding cream, this skincare system has functionality and performance down pat.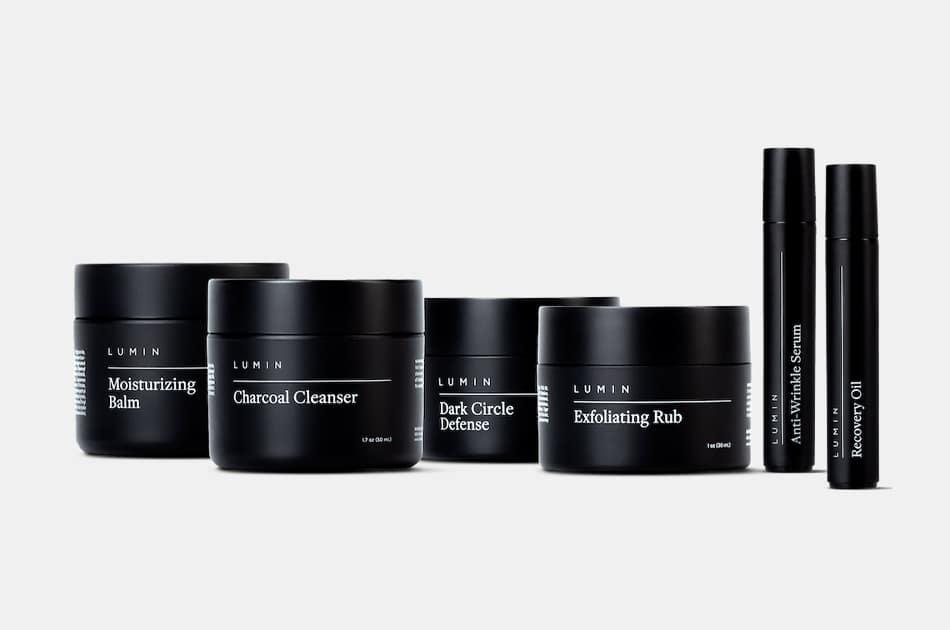 Lumin Complete Skincare Collection
For the guy who could use a total skincare reboot, the Lumin Complete Skincare Collection is assuredly the right way to go, seeing as it's positively packed to the brim with the best grooming essentials out there. Lumin's unique approach encompasses all the grooming picks a guy could possibly need, including a moisturizing balm and an exfoliating rub, plus giftable packaging.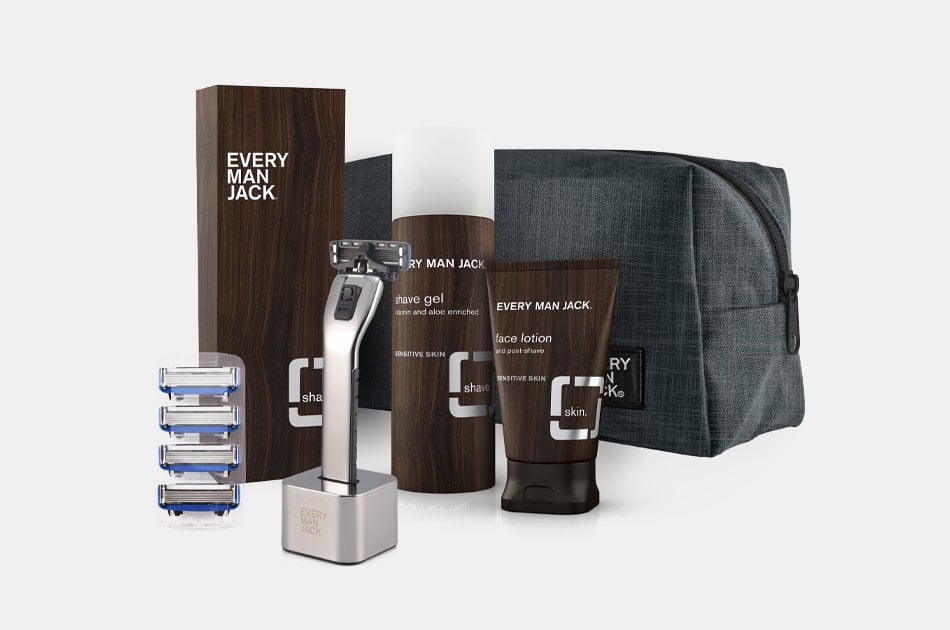 Every Man Jack Handcrafted Razor Kit
Finding the right razor can be tough. Finding the right razor in a fashionable and functional kit can be an even taller order, but Every Man Jack delivers the goods with the Handcrafted Razor Kit. It's the perfect gift for the guy who starts his day with a clean shave, and we can't fault anyone for wanting to gift the best of the best.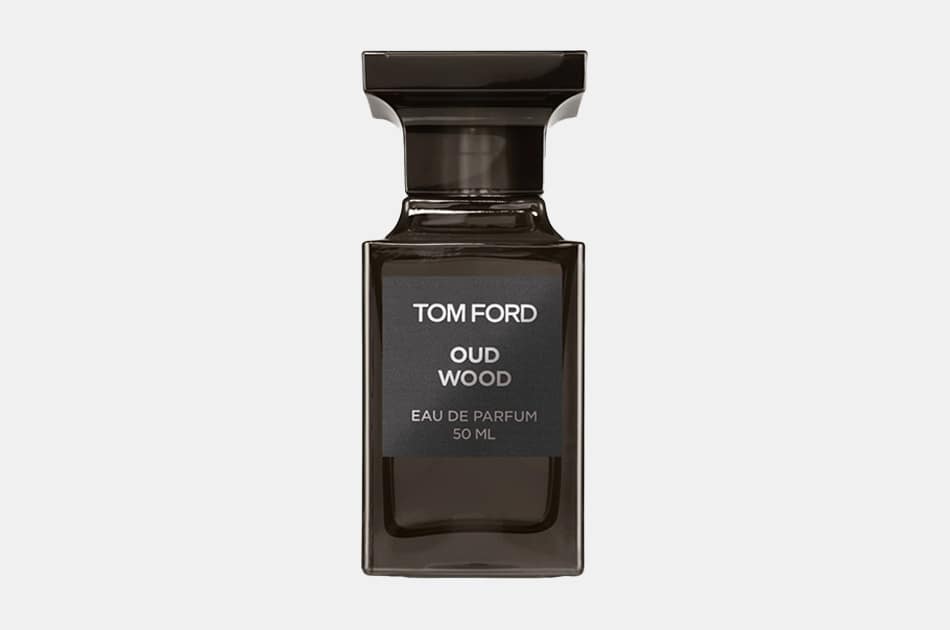 Tom Ford Private Blend Oud Wood Cologne
If you know a guy who demands the best of the best in every way possible, especially when it comes to his grooming routine, then this Tom Ford cologne is the absolute most premium gift you can go with. It's yet another stunning addition to the Tom Ford line of refined and seriously elevated everyday essentials, to say the very least.
Duke Cannon Winter Survival Tube
We all know how difficult the winter months can be for keeping your mug in fine form, and if you've got someone on your list who falls squarely in that camp, do them a solid and gift 'em the Duke Cannon Winter Survival Tube for maximum performance and high-quality skincare.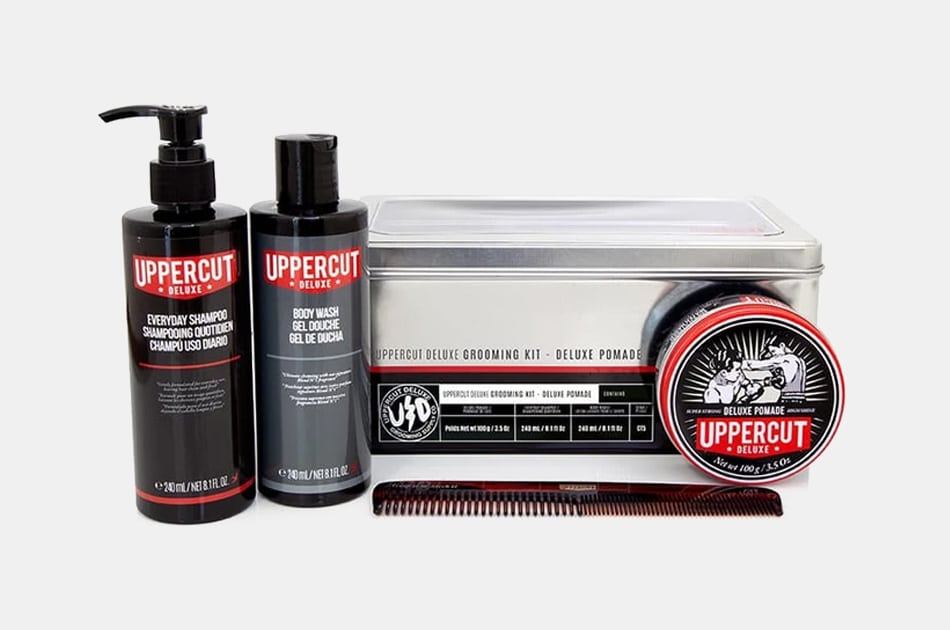 Uppercut Deluxe Pomade Grooming Kit
Uppercut takes an old-school, incredibly cool approach to the best men's grooming essentials, including with this jam-packed kit featuring all the grooming essentials a guy could possibly need, including the sort of picks that any well-groomed man will appreciate.
Disclosure: Clicking on these links and making a purchase may earn us a small referral fee, at no extra cost to you. Learn more here.