The 30 Best Pairs Of Pants For Men
In this work from home era, some of us may have forgotten how to wear pants. So here's a refresher. Some style rules are easy: Don't wear sweatpants to important board meetings. Wear something stronger than just chinos to a logging or construction site. Others are practical tips to make your life easier. Climbers need flex and an accessible but secure pocket, while those heading to a mid-July wedding in New Orleans need "dress pants" that are actually lowkey moisture-wicking comfy pants—if you didn't know those existed, read this list and suffer no more.
These are the 30 best pairs of pants for men, in several important categories, for every single occasion ever. 
Best Everyday Pants
Pants built to wear everywhere, everyday.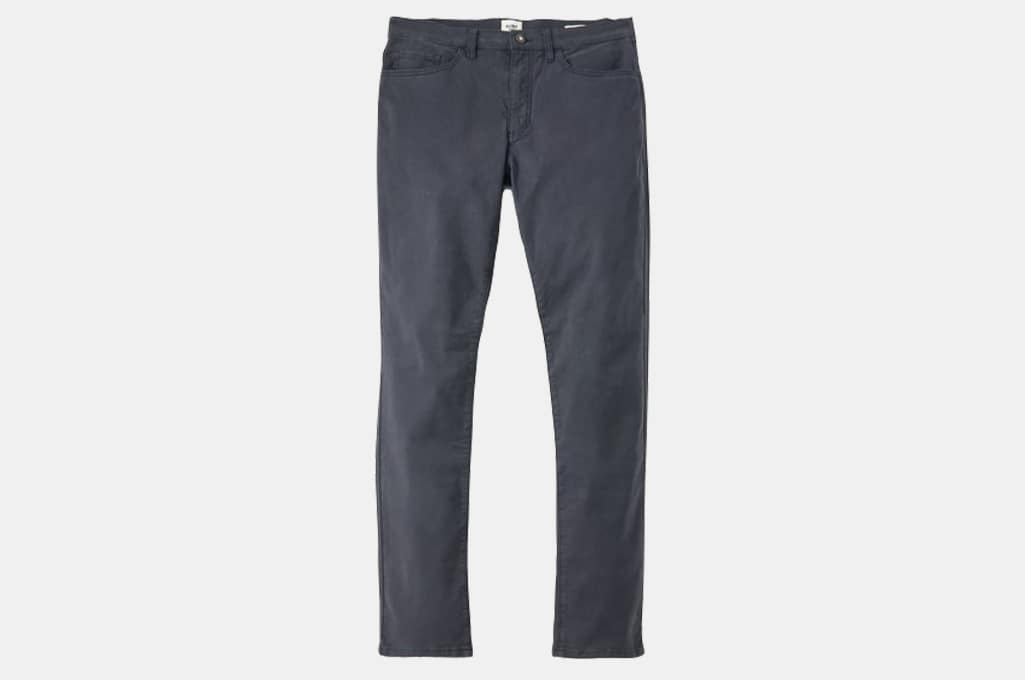 Flint and Tinder 365 Pants
The Flint and Tinder 365 Pants are the triathletes of the trouser world, sporting athletic stretch, the versatile feel of a chino, and the cut of jeans. There's a pinch of spandex in the mostly-cotton formula, and the fits feel pre-tailored. Choose from slim (not skinny), tapered (the cheat code for those who wish they could wear slim-fits, but aren't comfortable in them), and straight-leg, which is universally flattering. They also come in neutral yet fun shades like olive, laurel, and classic navy.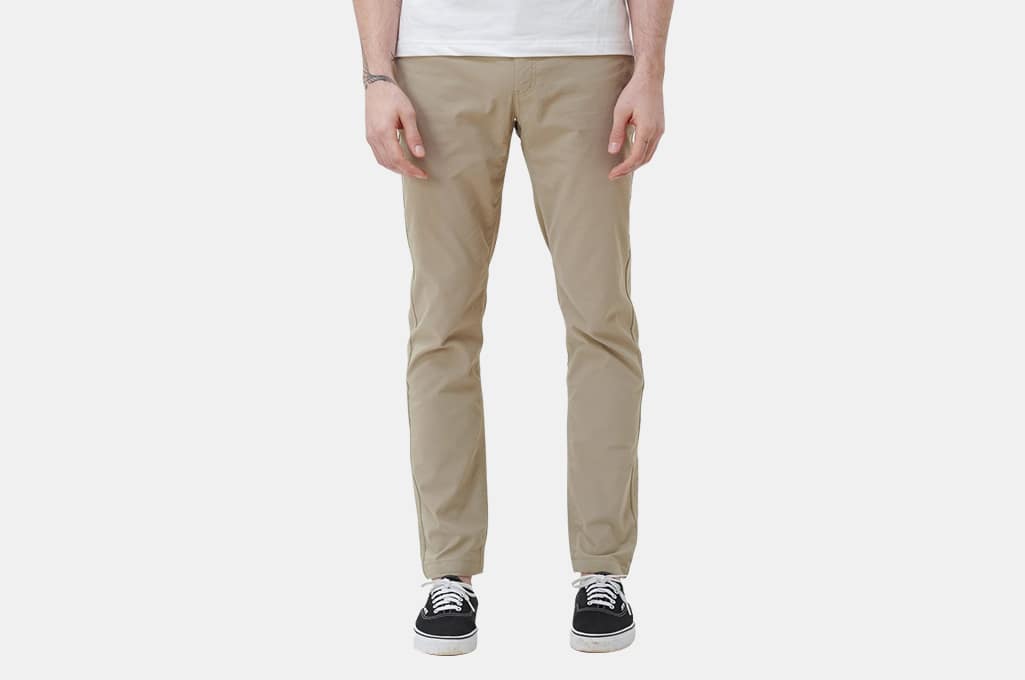 Western Rise Evolution Pants
Sweaty gents, rejoice. The ever-functional Western Rise Evolution Pants are extra breathable, thanks to science. They look like versatile smart casual trousers, but they're made out of something called Supplex, hundreds of tiny strands that's texturized by literal air. The result is a pant that's well-ventilated, stretchy, light, and moisture-wicking. You can wear the Evolutions from the office to date night to the airport then to the pub.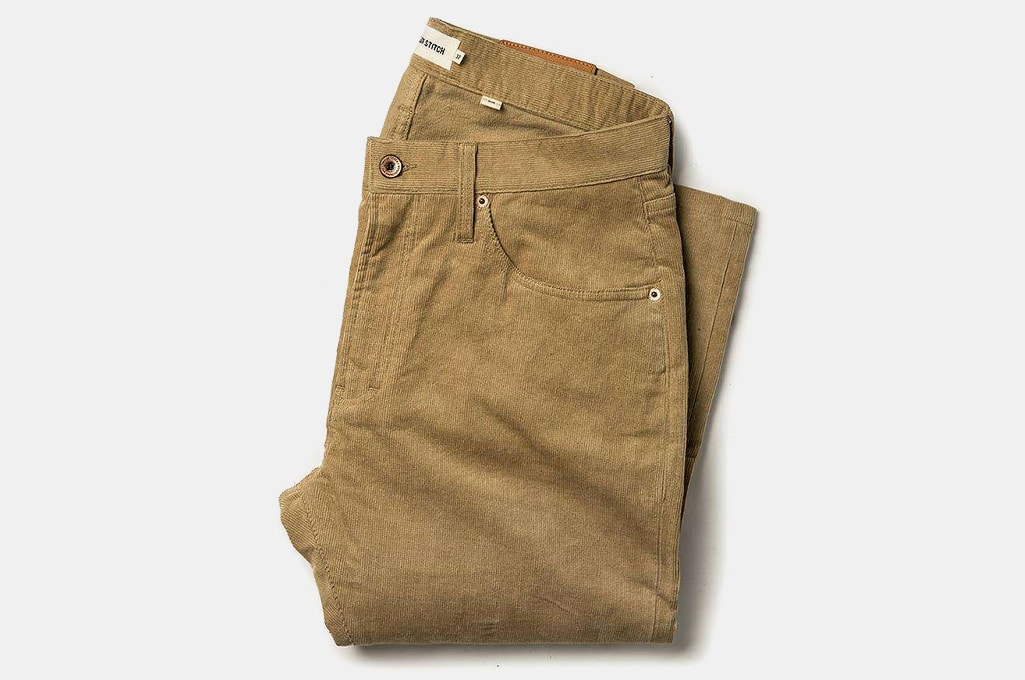 Taylor Stitch Slim All Day Pants
If you need a touch of ruggedness in your everyday pants, the Taylor Stitch Slim All Day Pants serves up a classic corduroy aesthetic that you can still sport at work. It features hearty texturing and Taylor Stitch's characteristically robust construction and hardware, all reined in with the two sophisticated fits⁠, slim and democratic. These medium-rise eight-ounce cotton pants also have the brand's trademark SF Map pocketing.
Best Chinos
An underrated wardrobe workhorse.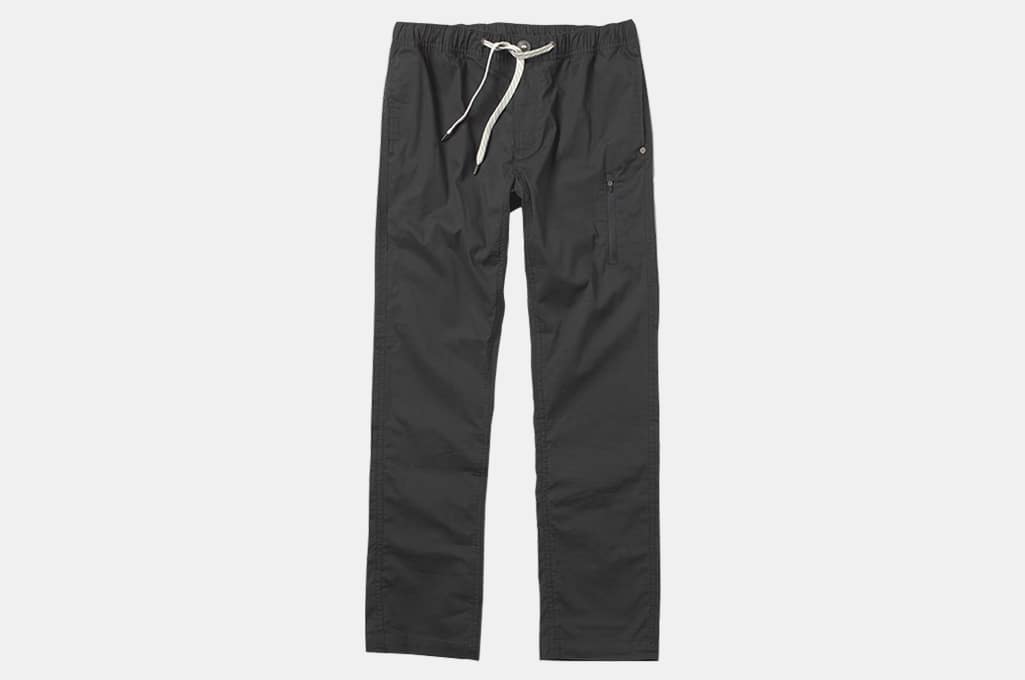 Vuori Collins Chino Pants
Leave it to California-cool Vuori, known for their performance wear, to make chinos with a two-way stretch yet feel like suede. The Collins Chino pants are smart enough for cocktail hour, but unfussy enough for outdoor adventures. Wear these modern-fitting chinos to the next company picnic. You'll arrive looking professional as ever, but won't have to change if your boss throws you into an impromptu football game.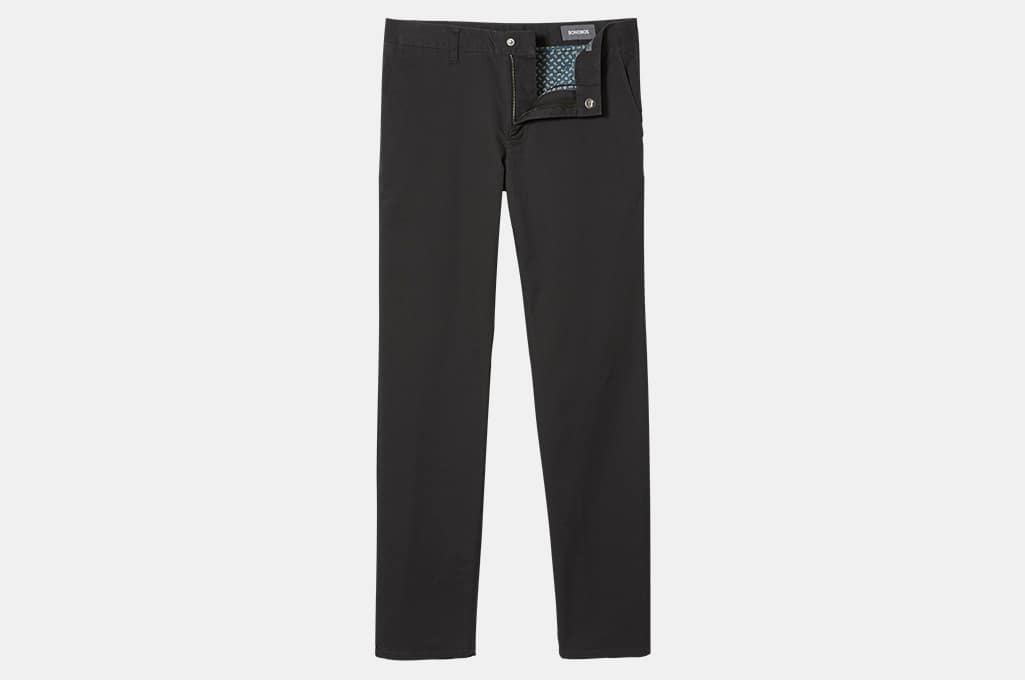 Bonobos Stretch Washed Chinos
Unless you're building your pants from scratch, chinos don't get more customizable than the Bonobos Stretch Washed Chinos. We're talking up to five fits, six lengths, pocket liner options, and a whopping 26 color variations. "Pink Opal" and "Lavender Field" may sound like the names of Bond girls, but they're just two of the many creative shades these pants come in. The Bonobos Chinos also feature their trademark curved waistband which more comfortably fits the hip to waist area.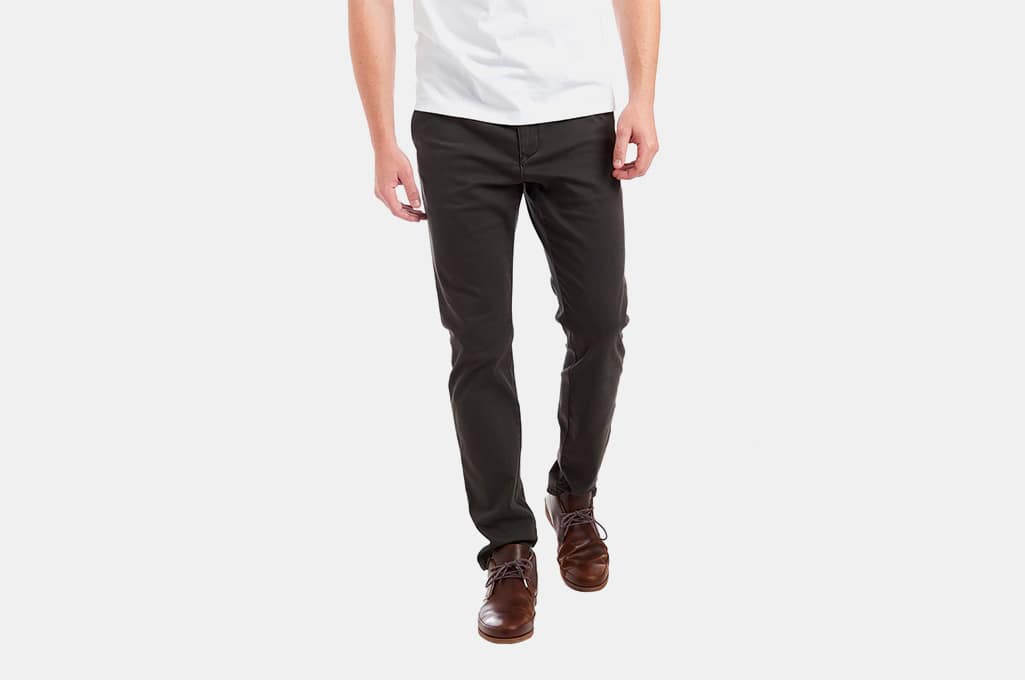 Mott & Bow Twill Charles Chino
The Mott & Bow Charles Chino is for the classic guy. It's a medium-weight pair of pants, with just a bit of stretch for comfort. Chinos are supposed to bridge the gap between jeans and dress pants, and the slightly lived-in wash, but traditional fit, of the Charles pants achieve that kind of timeless moderateness. They boast a substantial fabric quality because of the cotton-spandex composition, making these chinos impressively versatile.
Best Denim Pants
An all-American style staple for dressing up or dressing down.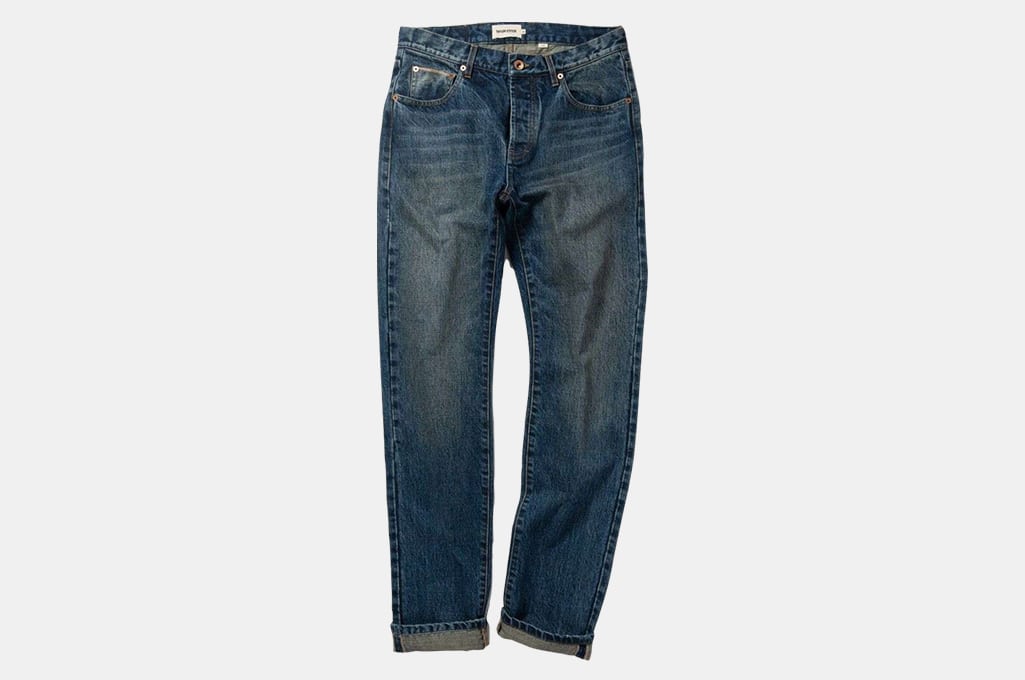 Taylor Stitch 18-Month Wash Organic Selvage Jeans
If you've never had a "good" pair of jeans, Taylor Stitch is a good place to start. I know the name 18-Month Wash Organic Selvage Jeans sounds like a collection of denim industry marketing words, but this is the real deal. Selvage jeans are stronger and fade better, so they literally age like fine wine, and are naturally resistant to unraveling and fraying. These jeans are 100% organic, while the 18-month wash means they're broken-in and cool-looking from the get-go. On top of being a durable and immortal pair of pants, the slim-fit and medium rise look stylin' on most, if not all, guys.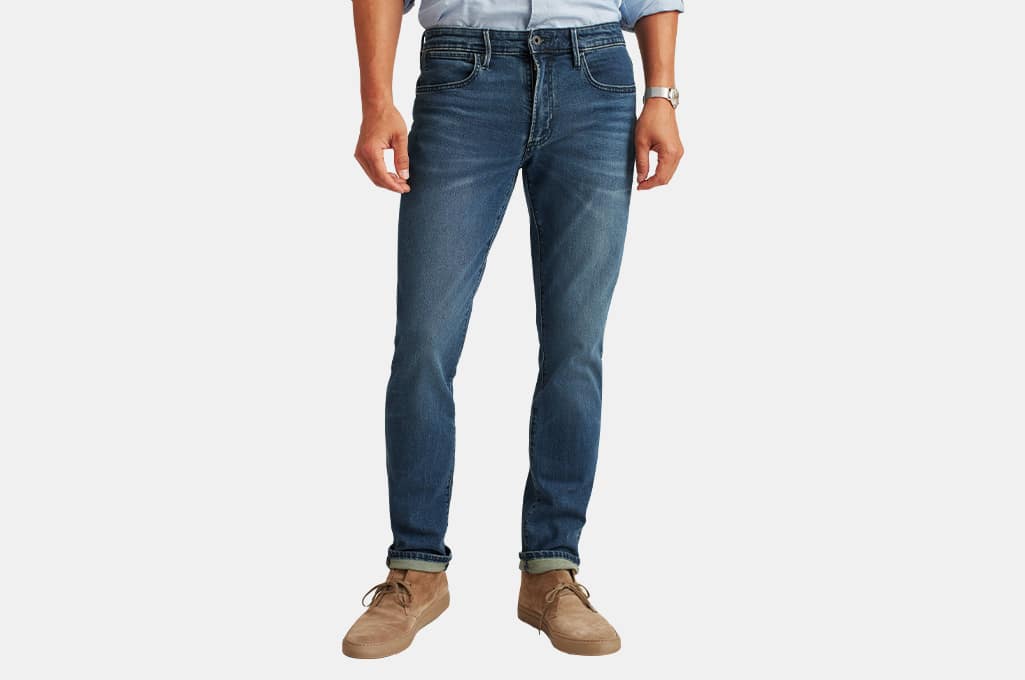 Bonobos Premium Stretch Jeans
Often the words "comfortable" and "casual" are used interchangeably. Let's be real though. Not all jeans are particularly comfortable. Those clever folks at Bonobos snuck a hint of elastane into their Premium Stretch Jeans, making for shockingly soft denim pants. But aren't jeans supposed to be tough? Yes, which is why there's also a sprinkling of durable polyester in there. If you're looking for strong denim pants without compromising softness, Bonobos has all the bases covered with these curve-waistbanded Premium Stretch Jeans.
Buck Mason Ford Standard Jeans
No bells and whistles, The Buck Mason Standard Jeans are simply high-quality essentials for the everyman. Okay, so they're actually a little cooler than the standard pair because there's an added taper at the legs, in addition to the classic straight-fit and mid-rise. The result is a universally flattering fit for non-fashion guys and fashion guys alike. These Buck Masons are built with durable indigo-dyed Japanese denim, but have a little bit of stretch for comfort.
Best Technical Pants
The most versatile pants in your closet.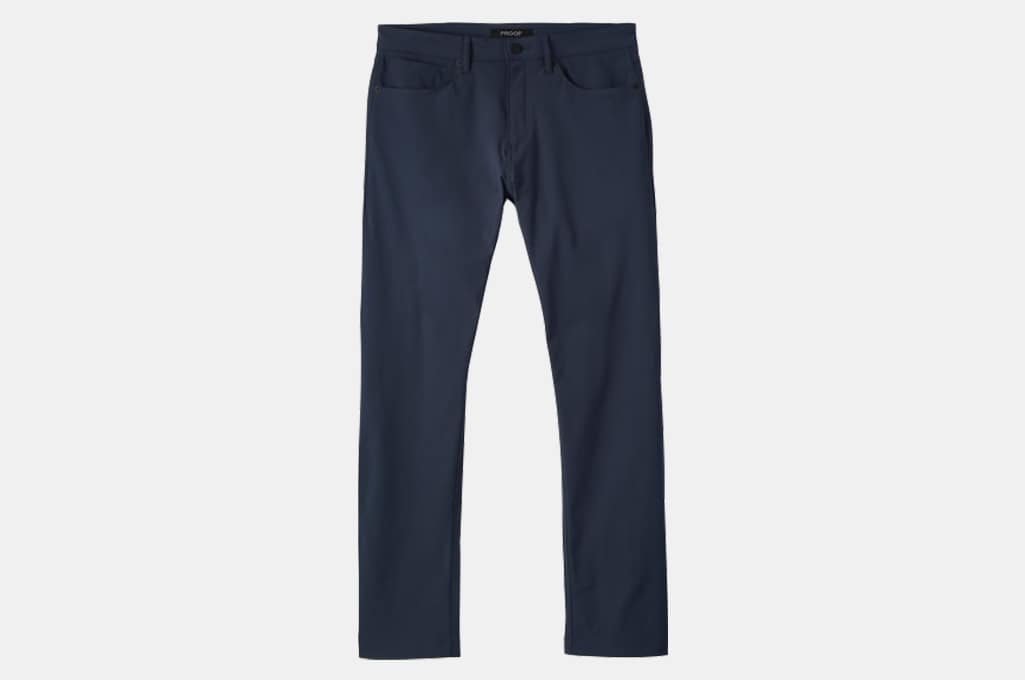 Proof Meridian Pants
The Proof Meridian Pants are as strong as trousers get without dipping into the work pant category. They're made of 100 percent polyester that's cut from a high-end and durable Japanese fabric called Primaflex, known for its stretch recovery and super strength. Style-wise, the Meridians sport a regular fit making them exceedingly versatile and appropriate for beers at the pub, hiking, or even a picnic with that special lady (or special pup).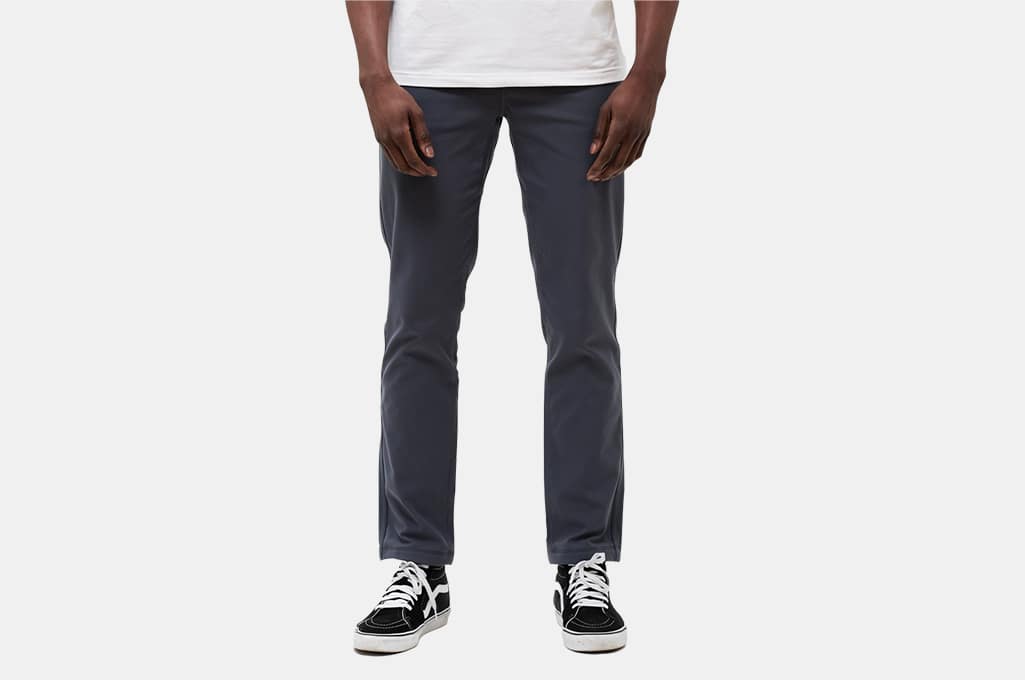 Western Rise AT Pants
Your commute just got way more comfortable. The Western Rise AT Pants feature a 100 percent air-textured nylon construction. This basically means they're so stretchy that you can do some Van Damme-style splits in these. On the design front, they follow a practical and useful jeans template, from the cut, to the five pockets, and the belt loops. For those of us who've fallen asleep on the plane with an open bottle of something, these guys are also water and stain resistant.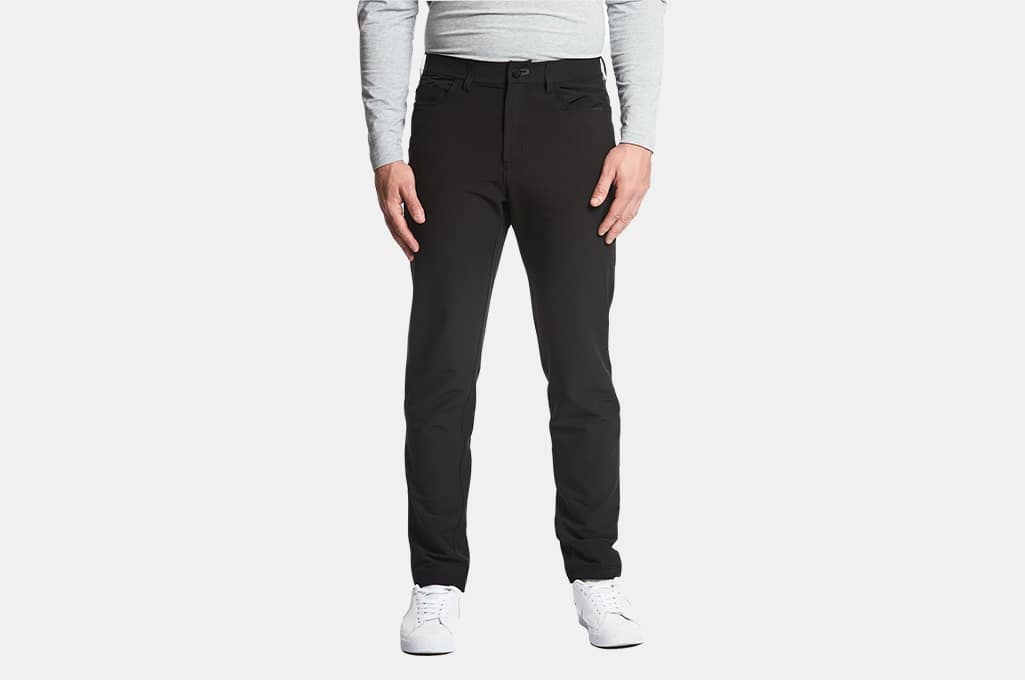 Public Rec Workday Pants
Technical pants have to be durable and stretchy, but it doesn't hurt for them to be stylish either. Wear the Public Rec Workday Pants to that next dressy occasion where comfort is a priority. Think super hot outdoor wedding, or super long formal ceremony of some sort. They're also snazzy golf pants. They come in a slim or regular fit, and in multiple fun colors, including maroon, olive, and blue.
Best Men's Work Pants
Rugged pants built to work.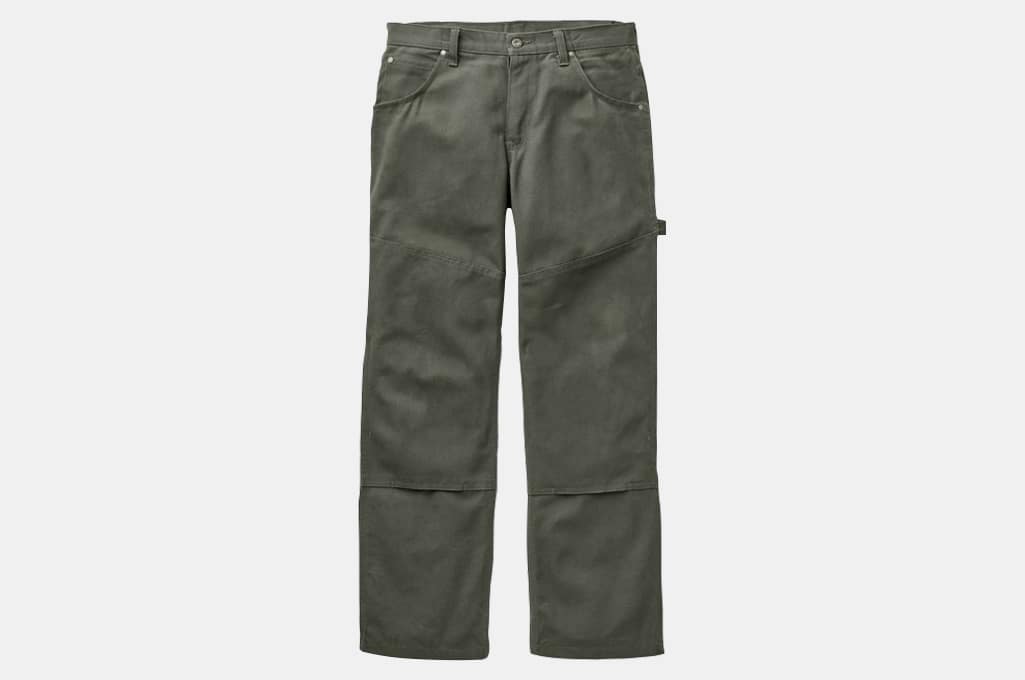 Filson CCF Utility Canvas Pants
If you're looking for heavy-duty, look no further than the Filson CCF Utility Canvas Pants. He's the Superman of pants, both in construction and material. The CCFs are made out of duck fabric, which is canvas on steroids. It's more tightly woven than regular canvas, making duck way more sturdy and durable. They're also triple-needle stitched, with reinforced rivets and rear pockets. Any more protection and you'd be in armor.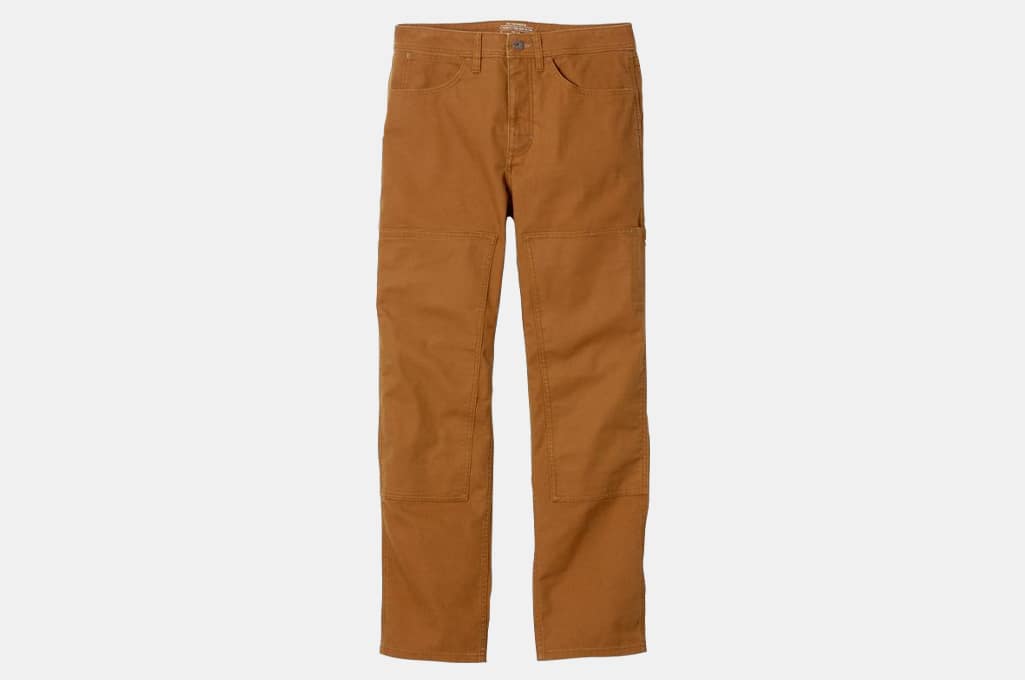 REI Co-op Trailsmith Pants
The REI Co-op Trailsmith Pants are built for fun adventures on the trail, and less fun, but necessary, fall yard work. They're made out of cotton, polyester, and spandex, and designed in a relaxed fit, so they're as strong as the average work pants, with a little give and a lot of moisture wicking. Other convenient features include coin, hand, and back pockets just like jeans, and a drop-in pocket for your tools.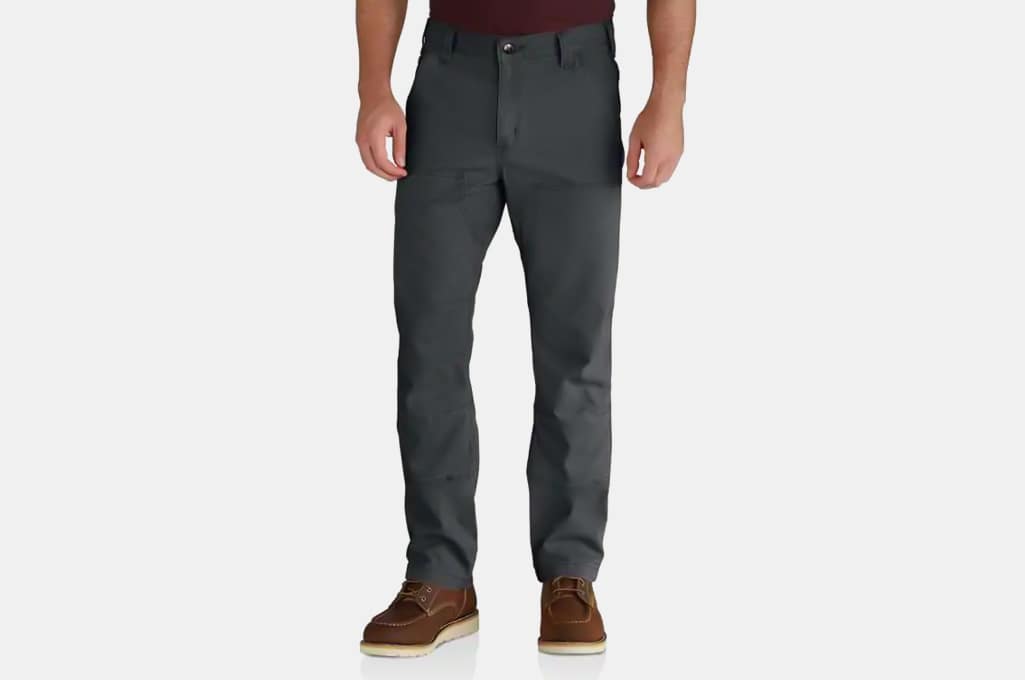 Carhartt Rugged Flex Canvas Double-Front Utility Work Pants
Sometimes it's difficult to find tough work pants that'll also move with you. Carhartt Rugged Flex Double-Front Utility Pants, on the other hand, are built with a midweight canvas, with a hint of spandex—just two percent, so don't worry, they're still work pants. Whether you're logging or doing construction, having a range of movement is always helpful. These Carhartts boast a comfortable fit throughout the back and thigh, and a straight leg below that. They also feature double-layer knees with openings in case you need to add pads.
Best Sweatpants
Casual never looked so good.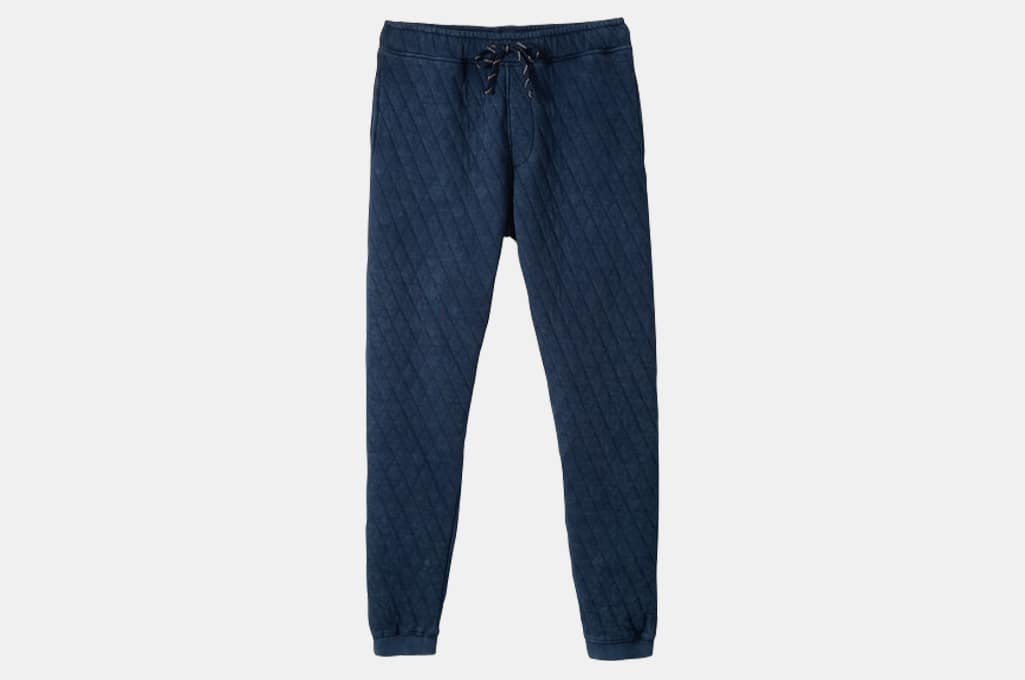 Wellen Quilted Sweatpants
Probably the most leveled-up pants in the leisure game, the Wellen Quilted Sweatpants are all about the details. The elastic ankle bands, stylish waistband tie, and of course, that quilting throughout will make you want to ask your friends, "so how casual can I go?" to every party they invite you to. They stay soft no matter how many times you wash them, and they're so light that you can wear them all year long.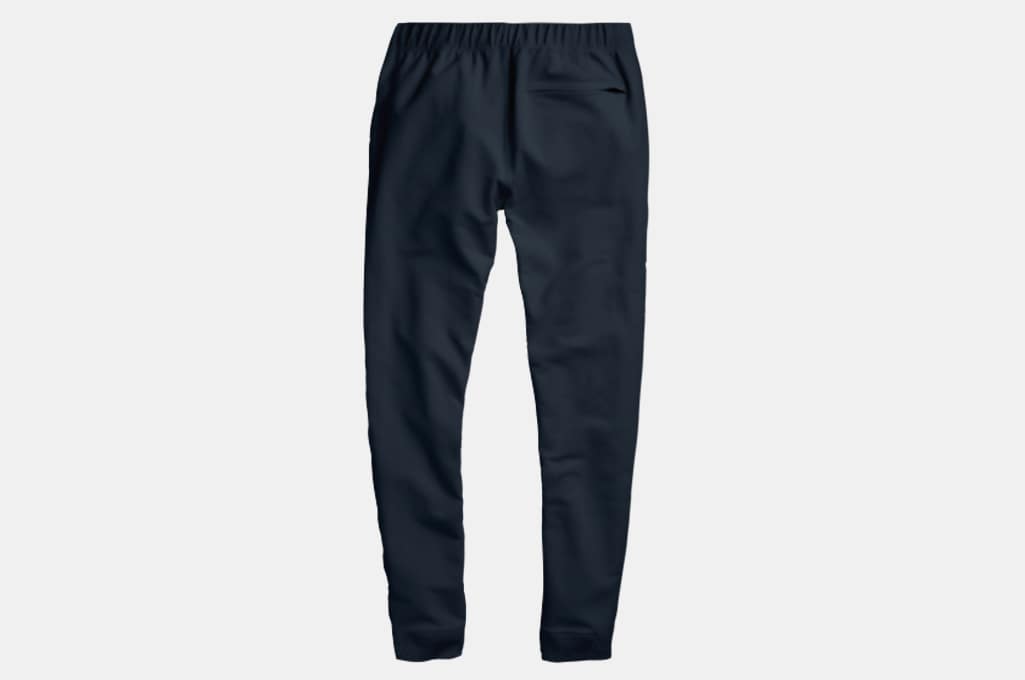 Mack Weldon ACE Sweatpants
If you ever miss your regular-fit college sweats but know that they just aren't appropriate for a grown man, I introduce you to the Mack Weldon ACE sweatpants. Fully upgraded, these feature a tailored look but comfortable fit, a french terry cloth construction, and details like back ribbed ankle elastics and a secret zip pocket. These Mack Weldons come in ten colors, including cool heathered variations, like the summery sand heather and the chic charcoal heather.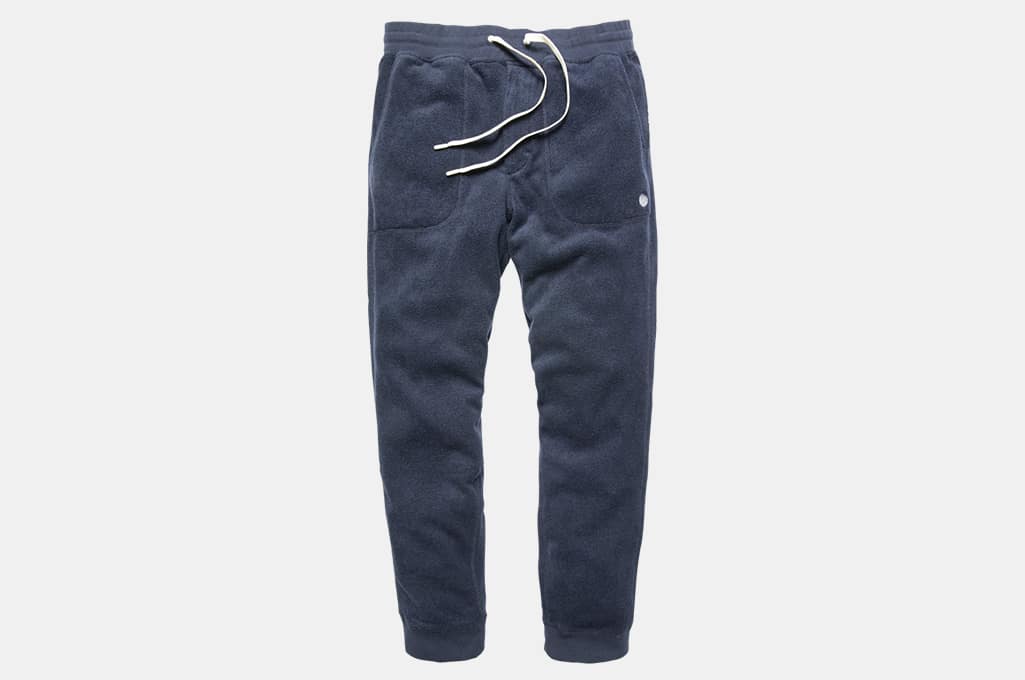 Outerknown Hightide Sweatpants
Don't do it because it would look ridiculous, but the Outerknown Hightide Sweatpants are so cozy you could wear them like a cushy neck pillow. Their pillowy goodness comes from two main features. The Hightides are cut from super soft terry toweling, similar to the robes you get at fancy hotels. Second, the interior of the pants are brushed, like the bedding in fancy hotels. If you're looking for sweats to never change out of during your next staycation, go for the Outerknown Hightide Sweatpants.
Best Climbing Pants
Pants with the mobility, protection, and necessary comfort for reaching new heights.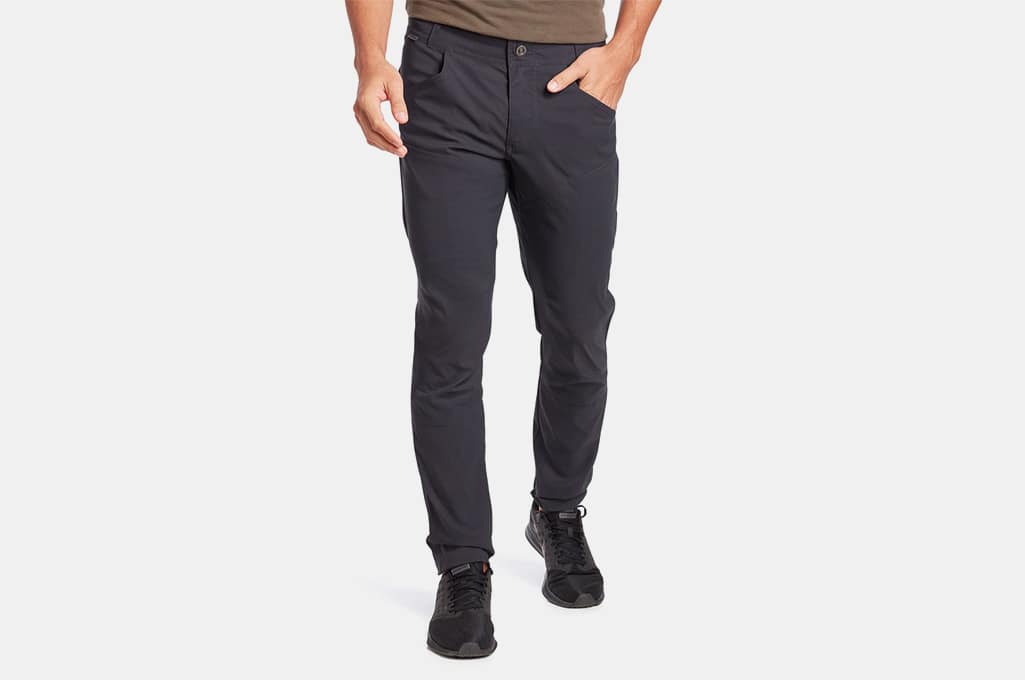 Kuhl Renegade Rock Pants
Don't let the fact that the Kuhl Renegade Rock Pants are date-appropriate fashionable trick you into thinking they're impractical. They're constructed with a soft-shell fabric that's abrasion-resistant, but have cotton-level breathability. For you outdoor climbers, these pants shield from UV rays and dry easily. So yes, they're tapered and classy, but they're true-blue climbing pants, all the way down to classic climber's articulated knees for bend.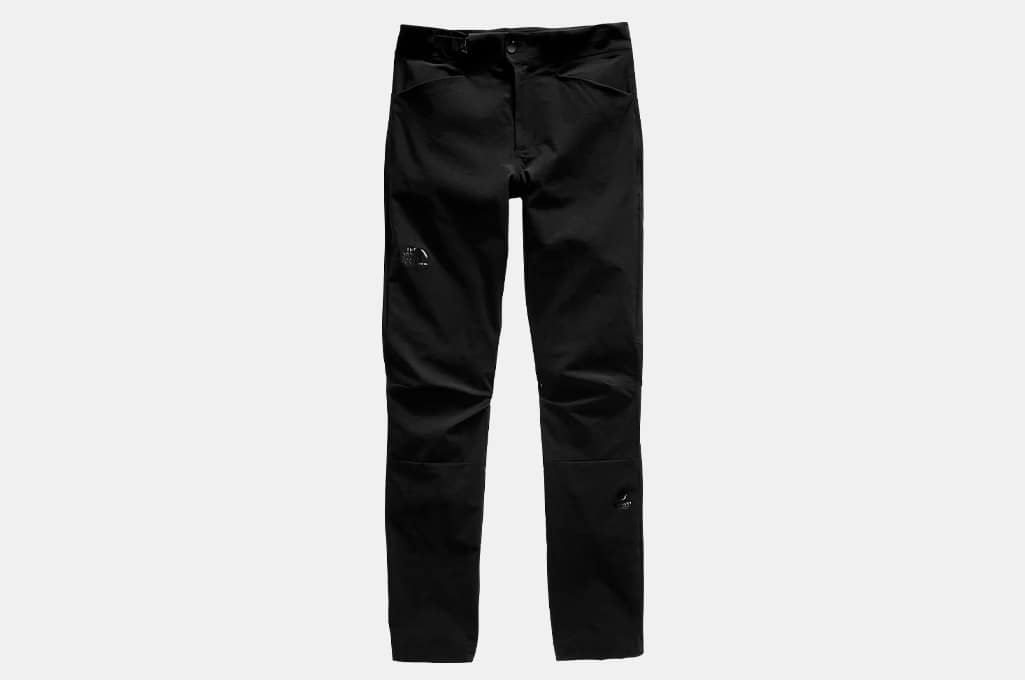 The North Face Men's Summit L1 VRT Synthetic Climb Pants
If you're looking for a classic and predictable-in-a-good-way climber, look no further than the North Face Summit L1 VRT Climb Pants. They have everything you need, from the synthetic and light stretch-woven fabric with unmatched durability, to the max-bend articulated knees that keep these pants from binding and pinching. Further proving they're simply a collection of best practices, the L1 VRT's integrated belt lays comfortably under a harness and sports a built-in elastic.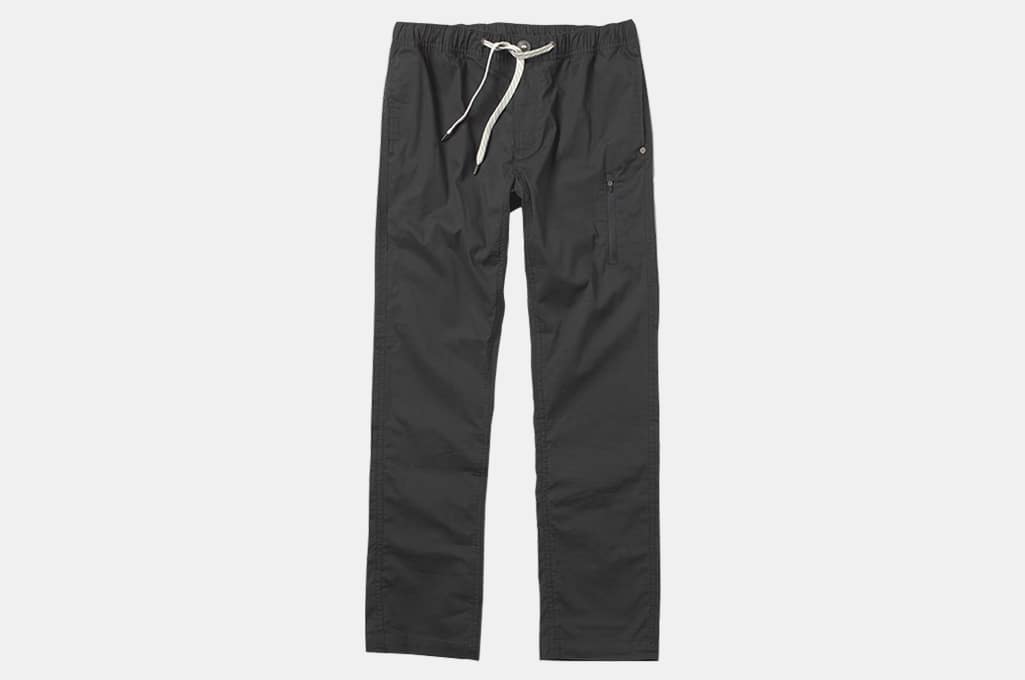 Vuori Ripstop Climber Pants
Vuori takes their relaxed style into the climbing world, providing you with safety, reassurance, and some fashion too. The versatile Vuori Ripstop Climber pants have a modern silhouette, boasting slim lines, but a practical and non-binding fit for movement and breathability. The two-way stretch fabric also gives you plenty of flexibility. Unlike most climbing pants, the Vuoris come in plenty of fun colors, including red, blue, and camo.
Best Lounge Pants
The pants of choice for staying in this weekend.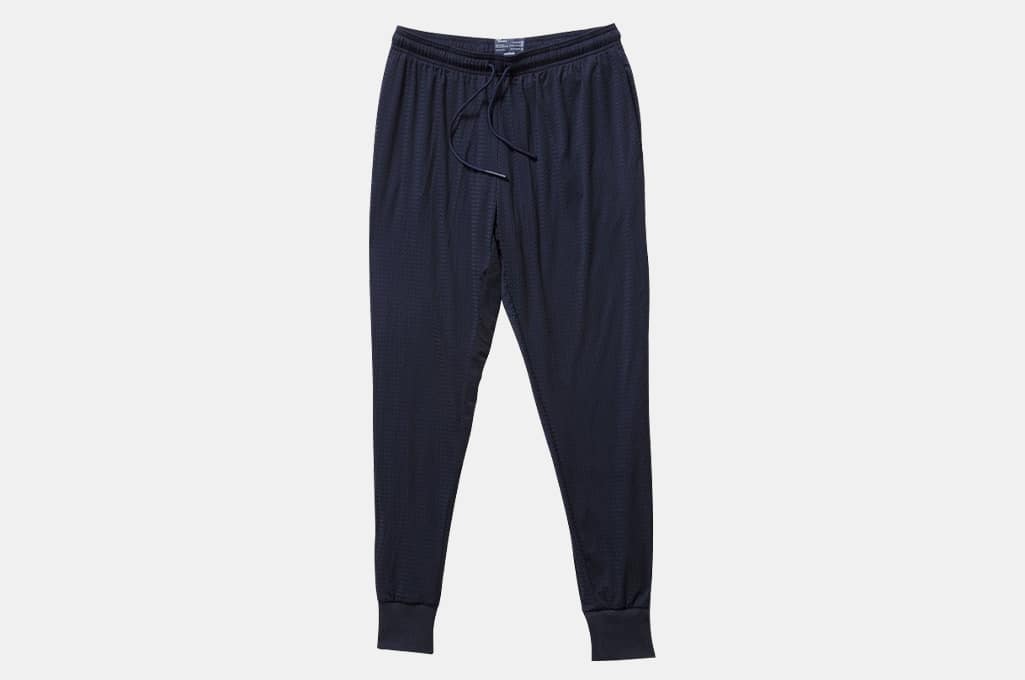 Nice Laundry Lounge Pants
If it weren't for the comfy-as-heck elastic bands hugging your ankles, you'd think you had nothing on at all while wearing these Nice Laundry Lounge Pants. They're made out of four-way stretch nylon, that's soft, luxurious, and treated with an anti-odor liner, so feel free to wear these for days during your weekends in. There's also a drawstring waist, and pockets for your snacks and TV remote.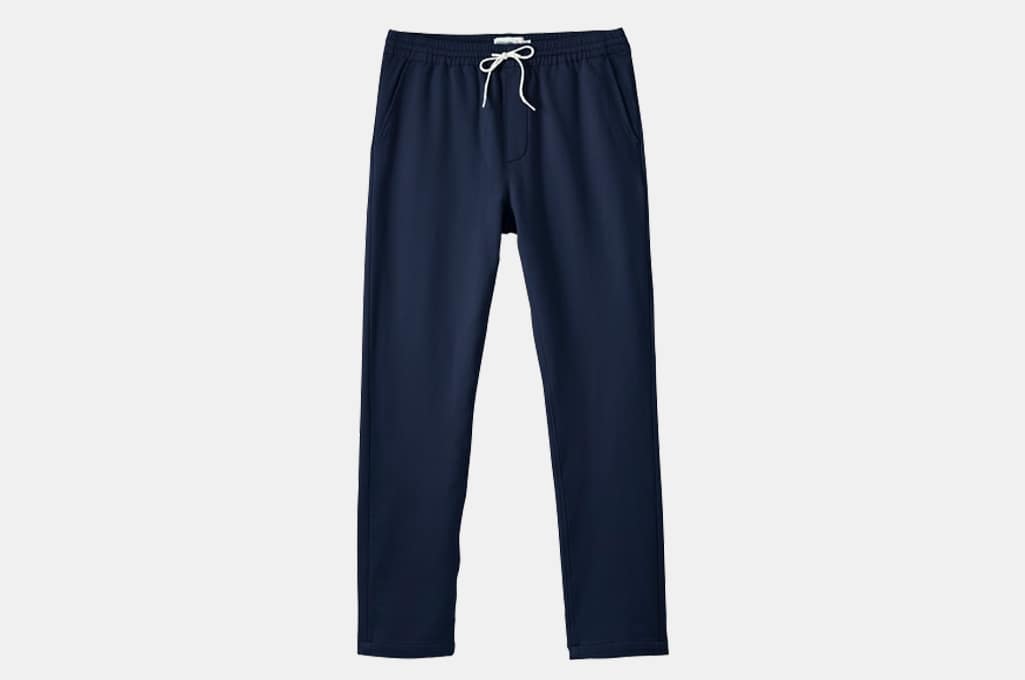 Wellen Easy Lounge Pants
As far as loungewear goes, the Wellen Easy Lounge Pants are pretty put-together looking. They sport a traditionally comfortable organic cotton construction, built from sustainable terry fleece, with added spandex for flex and movement. However, they're cut like a pair of chinos, complete with the straight leg fit and even a faux j-stitch fly beneath the drawstring. These pants are perfect for a mostly indoor weekend, with the occasional beer and pizza run.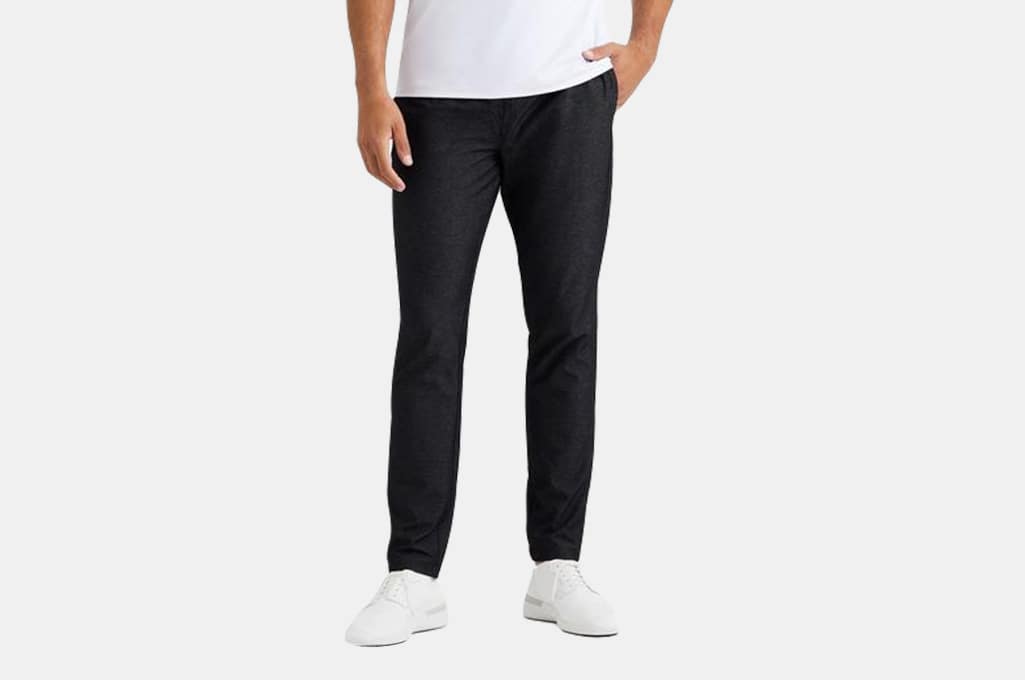 Rhone Guru Pants
Featuring a versatile four-way stretch, a convenient mesh pocket for your phone, and two regular pockets, the Rhone Guru Pants are like a pair of loungers infused with athletic pants. Of course, they're so soft and comfortable enough to sleep in. If you're the kind of guy who goes to the gym first thing in the morning though, you won't have to change into a new pair upon waking up.
Best Running Pants
A blend of innovative technology and sleek design.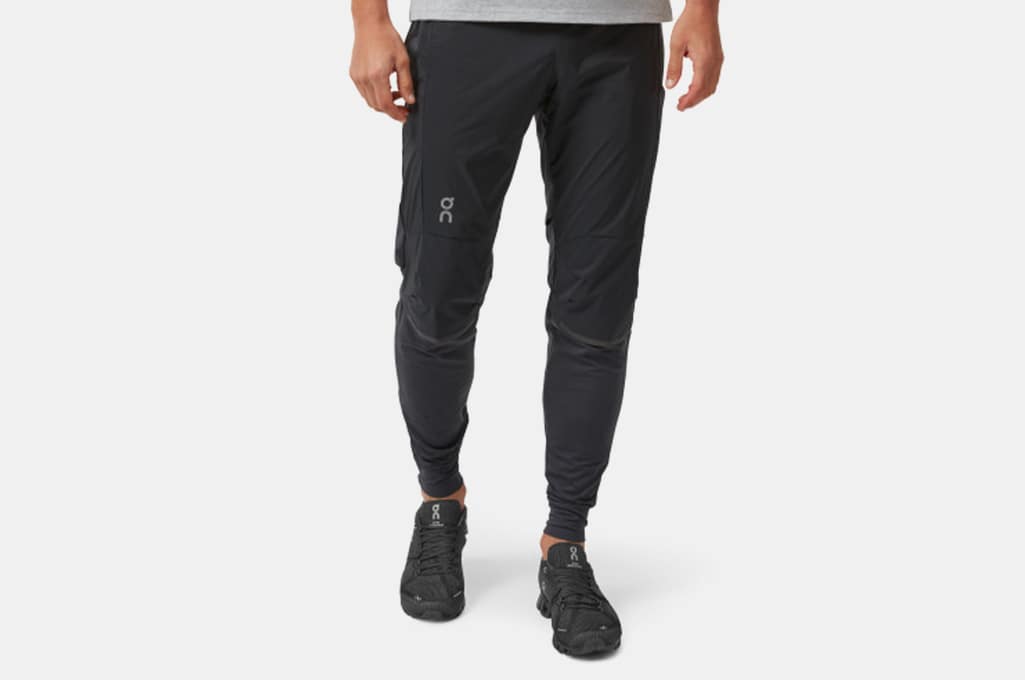 On Running Pants
Originating in the Swiss Alps, On Running is known for using clever athletic technology, and the On Running Pants are loaded with them. They boast superior ventilation and climate-focused textiles that help maintain your temperature. The woven front fabric insulates, is water repellent, and protects from UV rays. Meanwhile, the ankle zippers and mesh material on the knees allow you to transform these pants depending on the season. This impressive engineering means that weather will never be a reason to skip your runs. You may not always be thankful for this, but your heart certainly will be.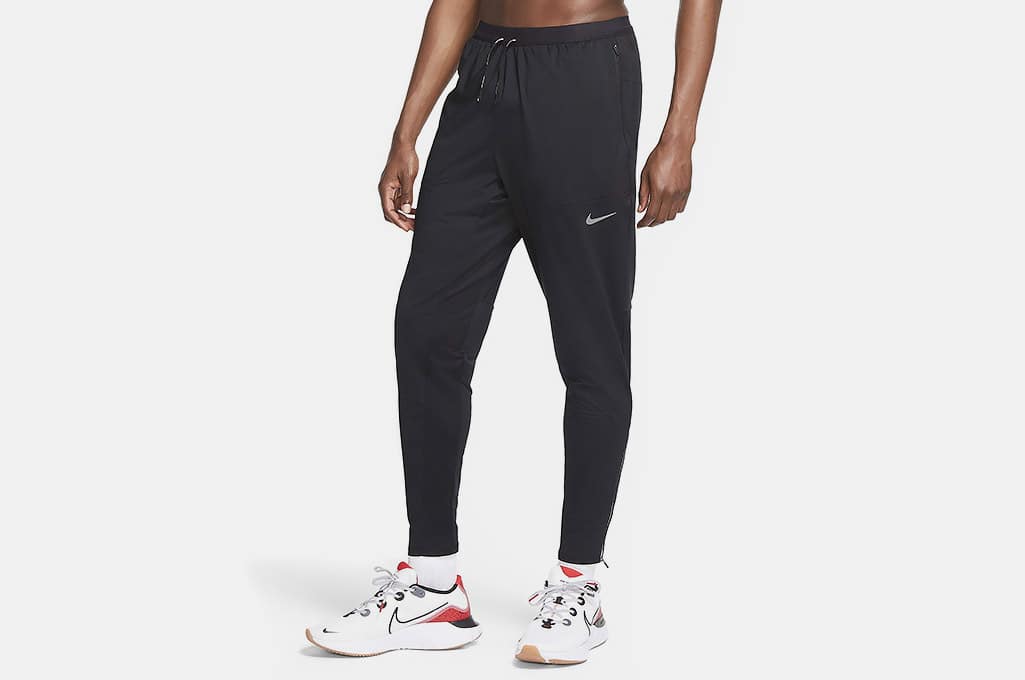 Nike Phenom Elite Running Pants
Trusty Nike serves up efficient and reliable runners here with the Nike Phenom Elite Running pants. This is a modern version of their basic running pants, featuring a more sophisticated and tapered fit and super slim ankle. This allows all the range of movements you need, while ensuring you stay comfortable and undistracted. Did we mention that they're made of at least 50 percent recycled polyester fibers, including those that originated from plastic bottles? Not too shabby.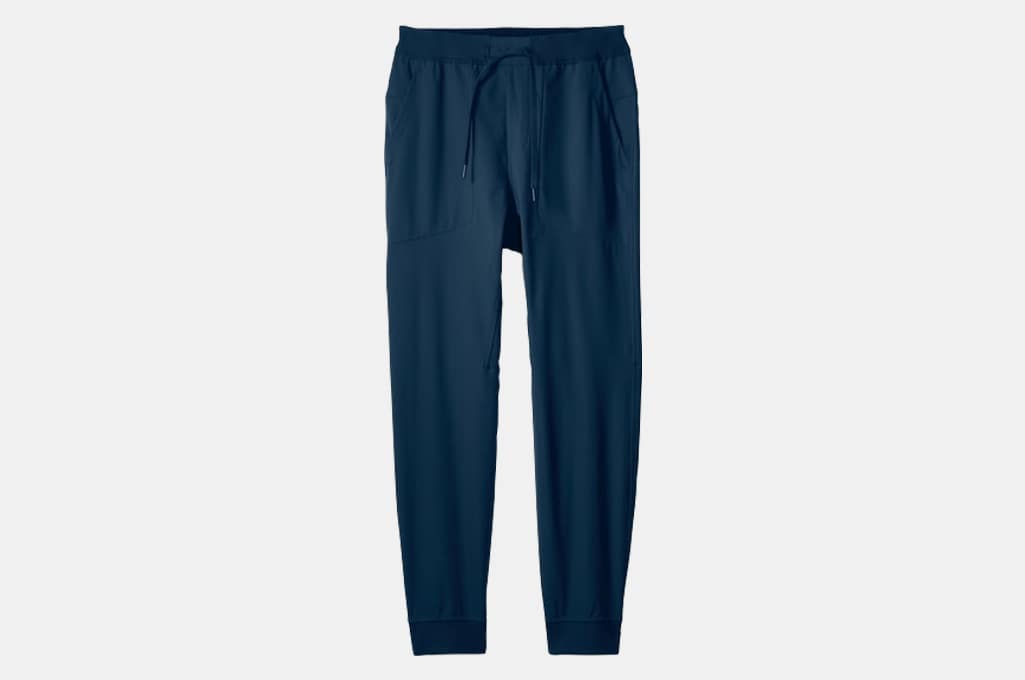 lululemon ABC Jogger
The lululemon ABC Joggers are equal parts style and athletic engineering, all in a proprietary lululemon package you can't get anywhere else. They're made out of the brand's custom Warpstream fabric, a mix of polyesters and elastane, known for being feather light, exceedingly comfortable, and sweat-wicking. If you don't know what their ABC design is, it's the brand's special and merciful architectural approach to the groin area that gives men room to breathe, all the while feeling secure and in place.
Best Dress Pants
Pants that help you look your best.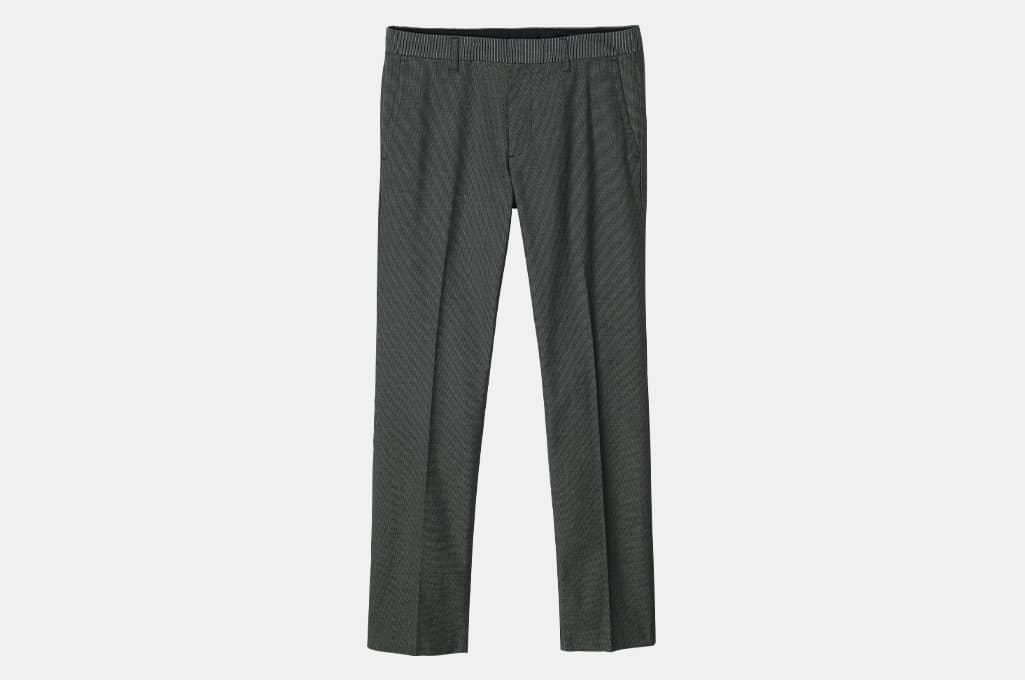 Bonobos Stretch Weekday Warrior Dress Pants
Getting dressy shouldn't always mean getting stuffy. The Bonobos Stretch weekday Warrior Dress Pants sport a cotton and elastane construction for a wrinkle-resistant comfort. As is the Bonobos way, they have several fits and colors, making the right pair feel like they were made just for you. They offer five pant fits including tailored, athletic, and even skinny, and 21 work-appropriate colors too. Extra credit for being machine washable.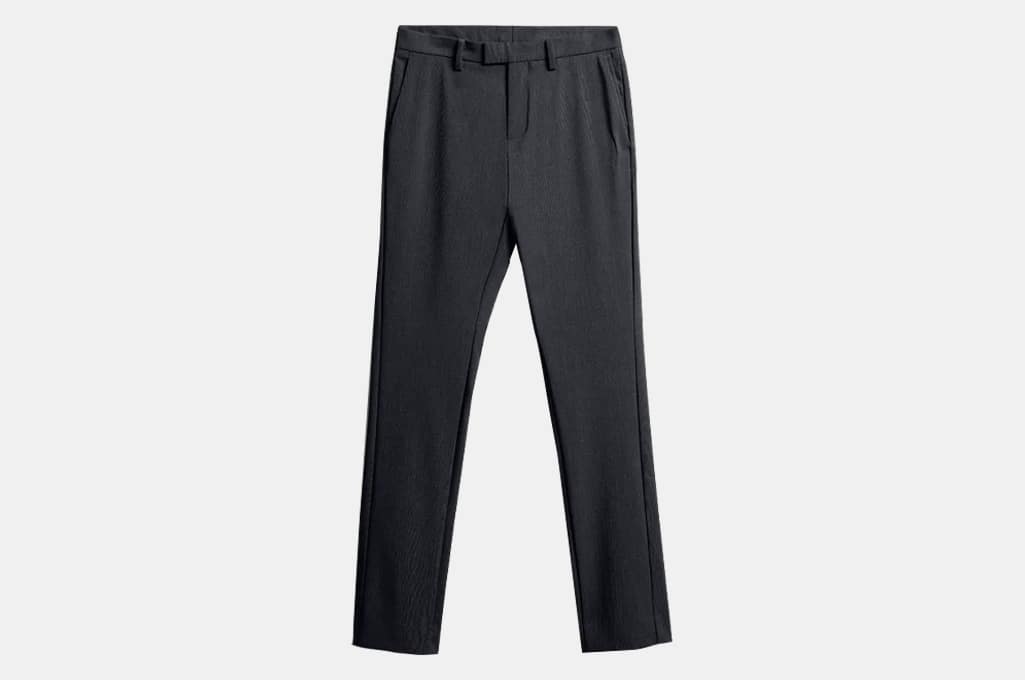 Ministry of Supply Velocity Dress Pants
I never fully understood why traders on the floor or outbound salesmen have to wear suits. You move around so much, you always run the risk of ripping a seam, and you come home sweaty and tired. The Ministry of Supply Velocity Dress Pants solve this problem. They're ultra-soft and built with four-way stretch woven fabric that's naturally odor controlling. Though they feel like pajamas, they sport a classic wool feel perfect for the office or stomping around town while you're closing those deals.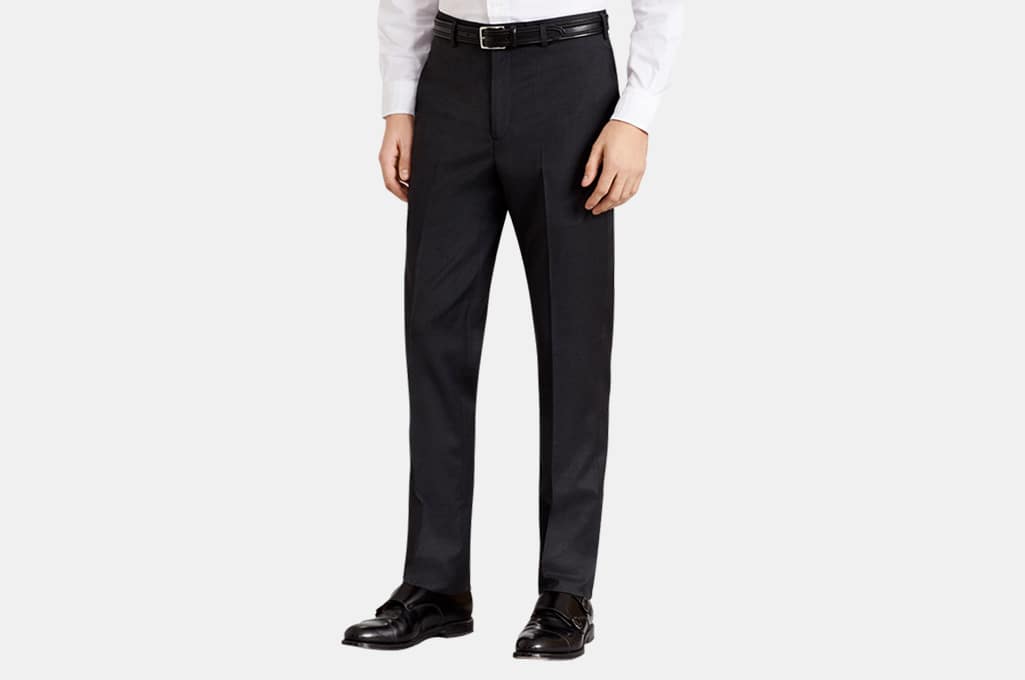 Brooks Brothers Brooks Flex Milano-Fit Wool Trousers
Brooks Brothers has been dressing men in places like Charleston, South Carolina and Manhattan's Upper East Side since 1818. With zero percent exaggeration, you literally can't go wrong with the Brooks Flex Milano-Fit Wool Trousers, when it comes to dress pants. They're essential wools in all the appropriate colors, and they come in the three classic gentleman fits. These include the "Milano," aka the slim and modern Italian cut, the "Regent" or the tapered look loved by Englishmen in Mayfair and Kensington, and the "Madison," the straight-cut preferred at America's finest country clubs.
Disclosure: Clicking on these links and making a purchase may earn us a small referral fee, at no extra cost to you. Learn more here.
freestar.config.enabled_slots.push({ placementName: "gearmoose_leaderboard_btf", slotId: "gearmoose_leaderboard_btf" });