15 Essentials for a Solo Camping Trip
Camping with friends and family is great. But there's something darn near life-changing about a solo camping trip. A fire, some dinner, and a few beers enjoyed under the canopy of tree branches and the wide open sky. Camping alone means zero conversation, zero questions, and zero answers. Which, depending on your current feelings towards your fellow humans and cohabitants, might sound like pure paradise. A weekend that's just you, your gear, and nature.
And what about that gear? This is what you need to pack when you go camping alone. I put together 15 camp essentials custom-made for your solo camp trip this weekend or next. Ranging from necessary and lifesaving to just plain cool, this list will keep you sheltered, fed, and entertained. Stock up, pack up, head out, and be supremely prepared to get away from everything this weekend.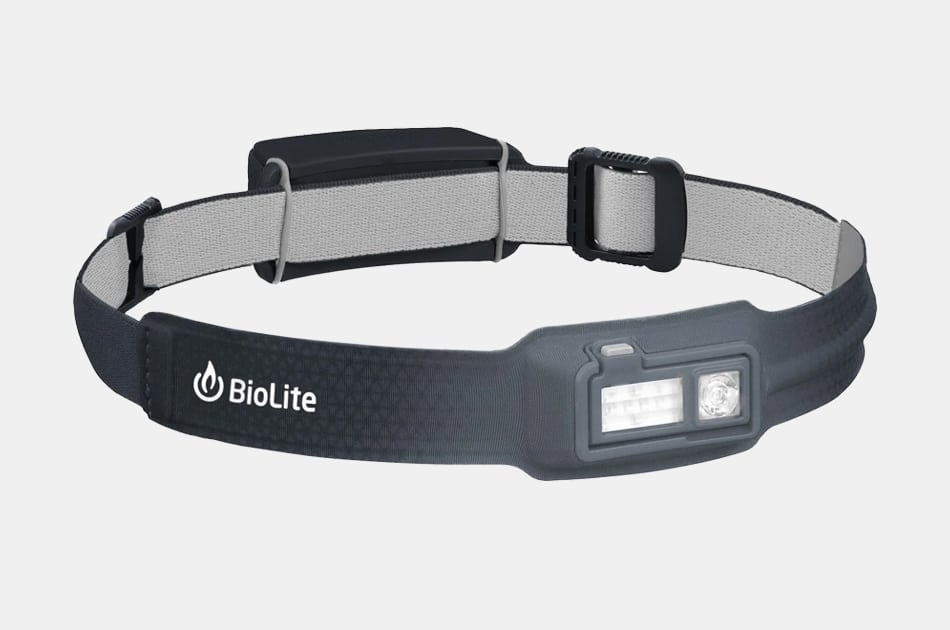 BioLite HeadLamp 330
BioLite's brilliant headlamp comes on every camping trip I take and it never proves unuseful. First, the HeadLamp 330 puts the battery pack at the back of your head, for less wobble and bounce and better comfort. The light up top is adjustable from a bright, campsite-illuminating 330 lumens (hence the name) to a night-vision preserving red light. And it's tiltable to direct the light where you need it. Best part is, if I forget to charge before heading up the mountain, the micro USB-rechargeable battery easily juices up with the phone charger in the car.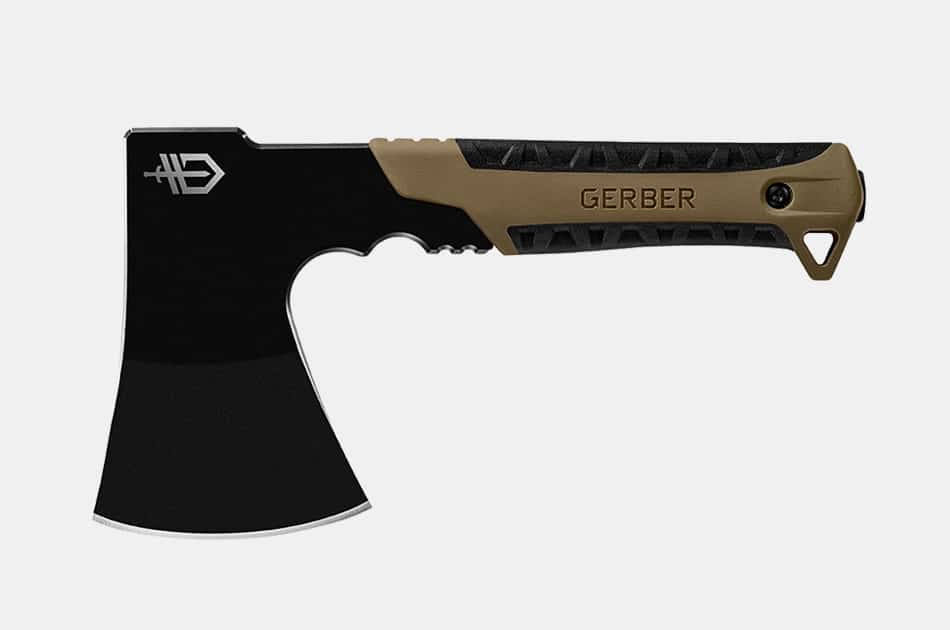 Gerber Pack Hatchet
With so much useful and (literally) sharp stuff, perusing everything Gerber has to offer before you head out next weekend is a capital idea. But if we have to pick just one item for compact camping, the Pack Hatchet is it. The blade is sharp. The rubber overmold and finger grooves let you choke up on the handle to really dig into that log for shaving and chunking off prime kindling. Plus the full-tang construction means you'll never be stuck with a broken hatchet halfway through your trip.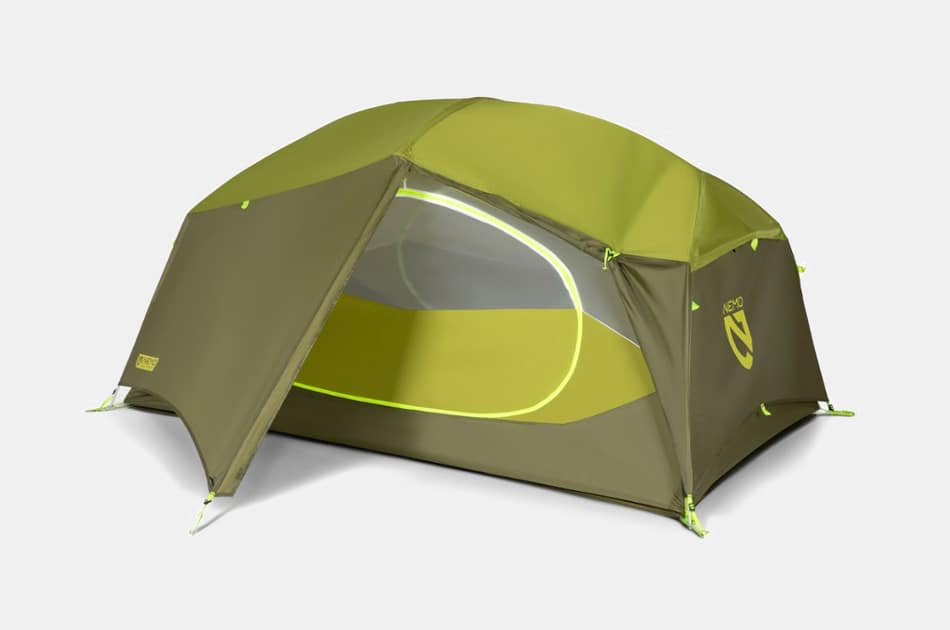 NEMO Aurora 2P Tent with Footprint
Yes, you're solo camping. But that doesn't mean you have to wedge yourself into a one-person tent. This two-person shelter from NEMO has near-vertical walls for comfortable headroom and there's plenty of space to keep your gear (not food) tucked safely inside the tent with you as you sleep. Easily set up by one person, the Aurora 2P Tent is properly ventilated, protects from the rain and bugs, and weighs just over five pounds.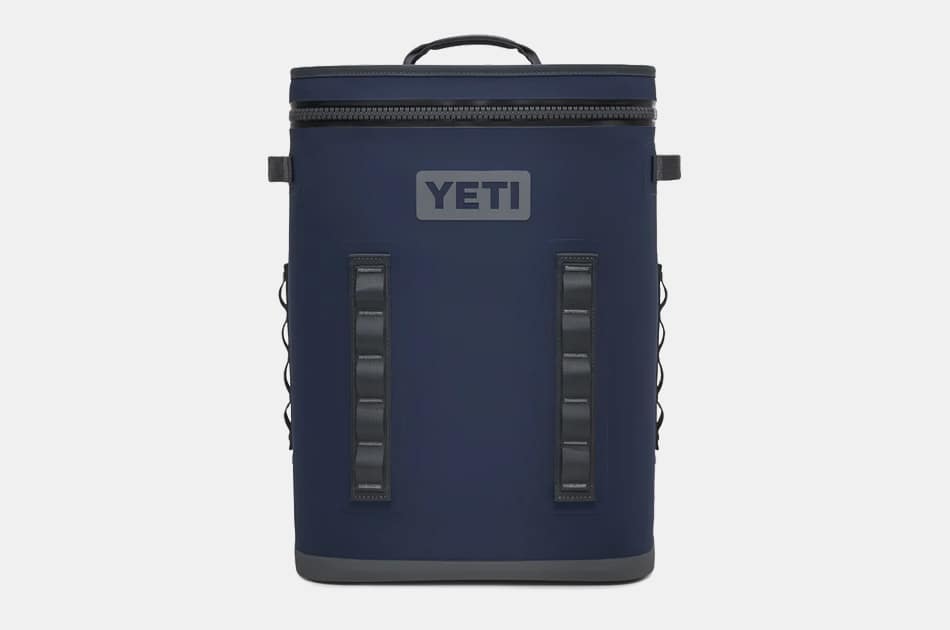 Yeti Hopper BackFlip Soft Cooler
Yeti makes smaller soft-sided coolers and larger hard-sided coolers, but the Hopper BackFlip makes great sense for a solo trip for two reasons. There's enough space for you to pack a couple day's worth of food, with enough room left over for a good portion of your kitchen supplies. Also, you can sling this on your back. When you're camping alone, you're the only pack mule, and if you want a camp spot further than a couple yards from your car, you'll be happy for anything you can easily strap to your person.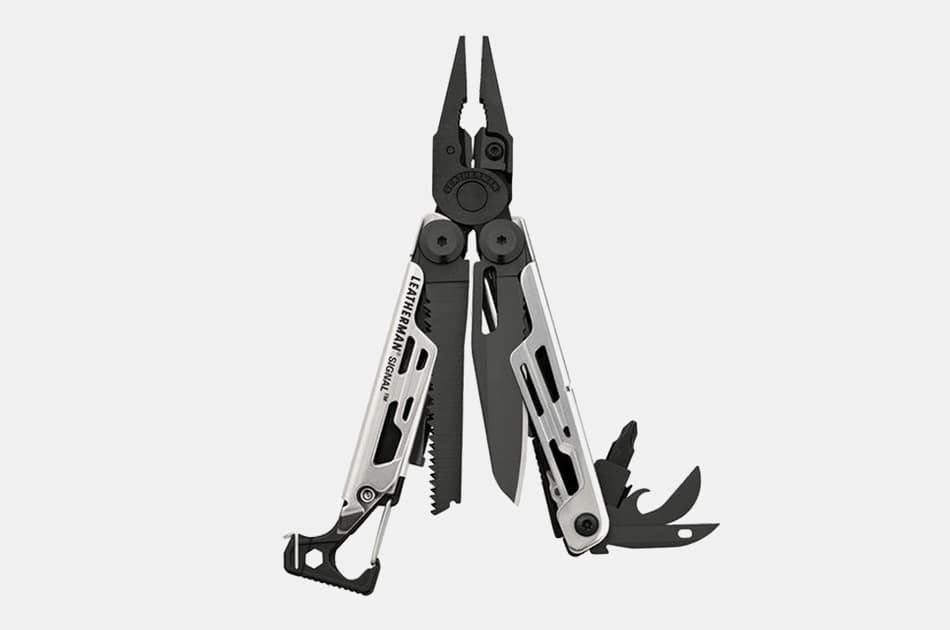 Leatherman Black & Silver Signal Multi-Tool
Like it was custom-designed for camping, Leatherman's Signal Multi Tool has everything you'd need to get out of a jam (or just go about your usual camp duties). Pliers, knife, saw, can opener, and other multi-tool usual suspects are here—all of which lock into place and can be operated one-handed. But then there's also an emergency whistle, fire starter, and a hammering end for maximum camp utility.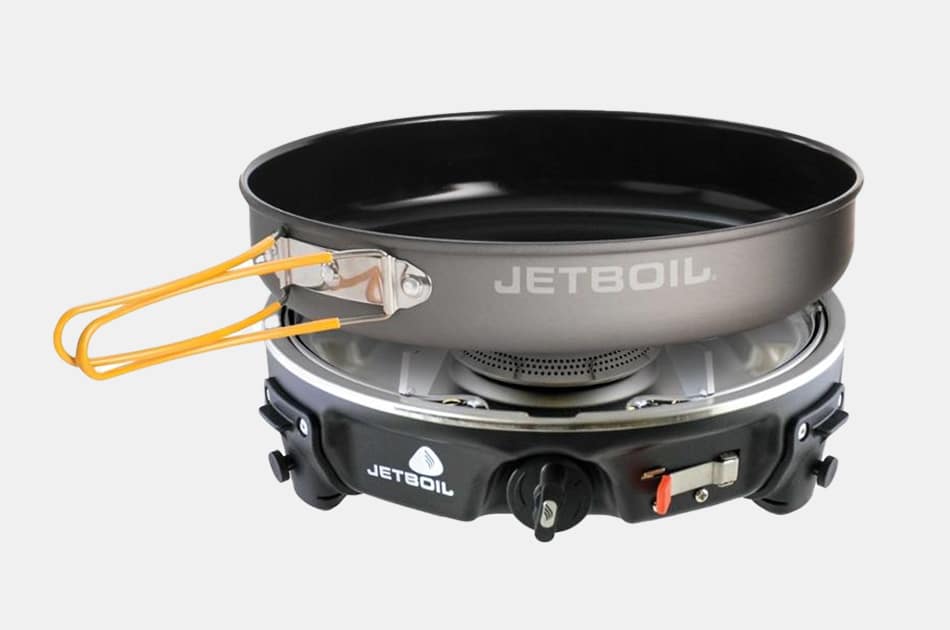 Jetboil HalfGen Base Camp Cooking System
Camping alone doesn't mean you'll never camp with people ever again, which is why the Jetboil Half Gen makes excellent sense. Part of their Camp Cooking System, the single-burner HalfGen can hook up to other JetBoil stoves when you're with more campers. But in the meantime, this three-plus pound stove comes nested in its own non-stick frying pan and busts out 10k BTUs that'll boil a liter of water in about three minutes.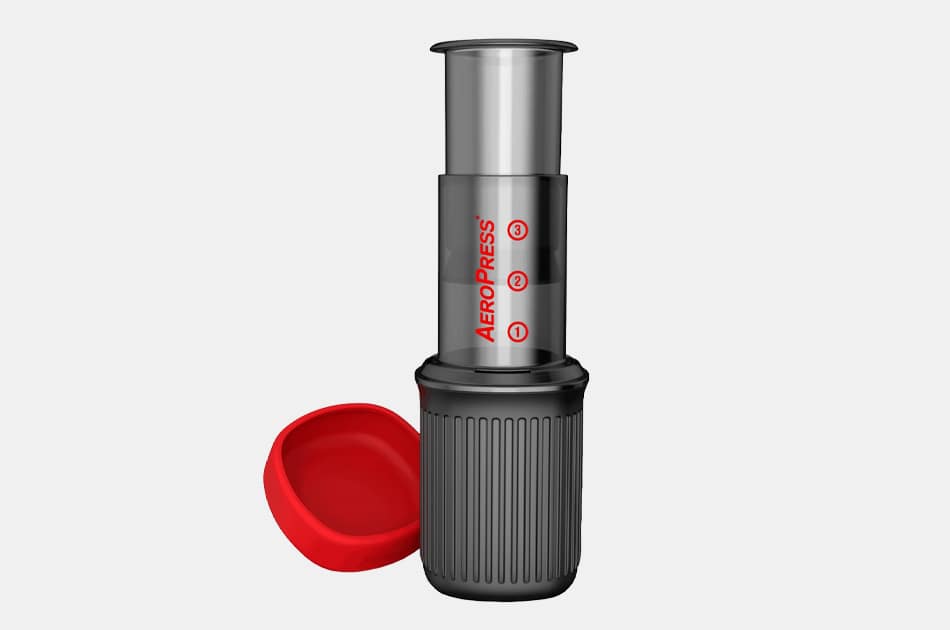 AeroPress Go Portable Travel Coffee Press
Once you have that water boiled, pour it in this for some primo barista-style coffee in the wild. Unlike a lot of outdoor coffee making options, the AeroPress Go comes with paper filters and uses a pressurized brewing method that makes smooth, non-acidic coffee. Hot coffee is ready in one minute and if you don't have hot water but need the java jolt, it'll make cold brew in two minutes. Everything you need (except grounds) packs neatly into a compact package and the outer container doubles as your drinking vessel.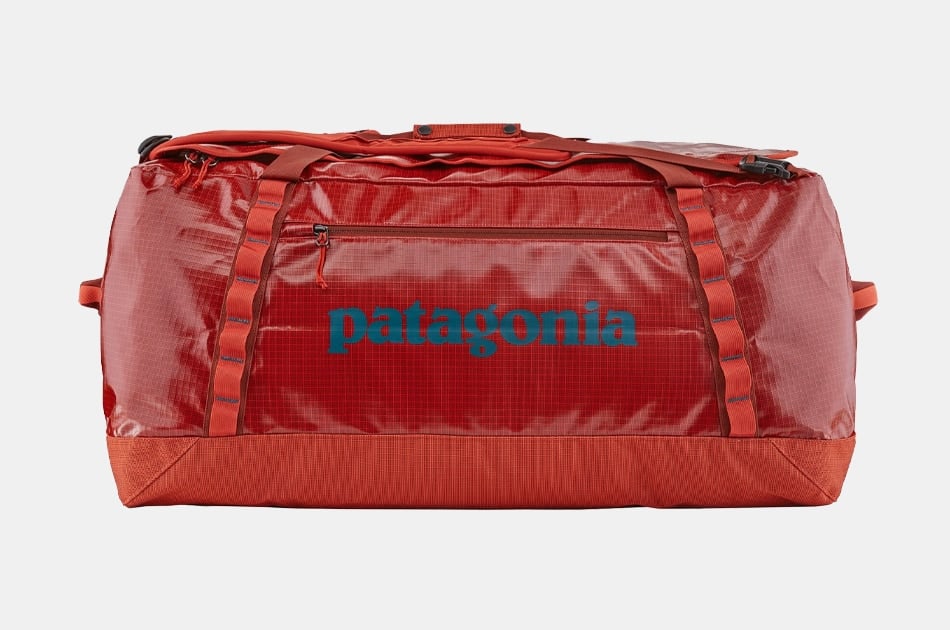 Patagonia Black Hole Duffel Bag 100L
Sleeping bag, pillow, air mattress, extra clothing layers, camp stool—they're all relatively lightweight, so if you can shove them all into one giant duffel, you can haul more stuff to your campsite in fewer trips. Big army surplus duffels are great, but the Black Hole duffel from Patagonia is not only lighter in weight, it's nearly indestructible and far more ergonomic.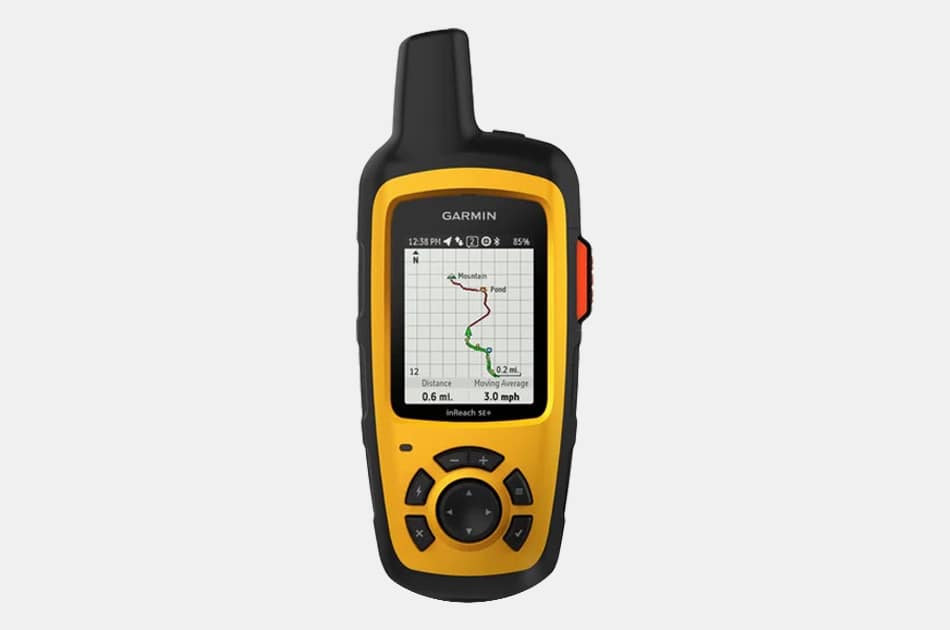 Garmin inReach SE+ GPS Satellite Communicator
Not to tell you what to do, but when you go out alone, let someone (or multiple someones) know where you'll be and when you expect to be back. A rewatch of the trailer for 127 Hours will remind you how important that step is. Bringing Garmin's inReach Satellite Communicator is a great idea too. It provides two-way texting, access to emergency rescue signals, and GPS navigation. Satellite usage requires a subscription, but Garmin plans start at $15 for 30 days of use. A fair price for not getting stuck between rocks and hard places.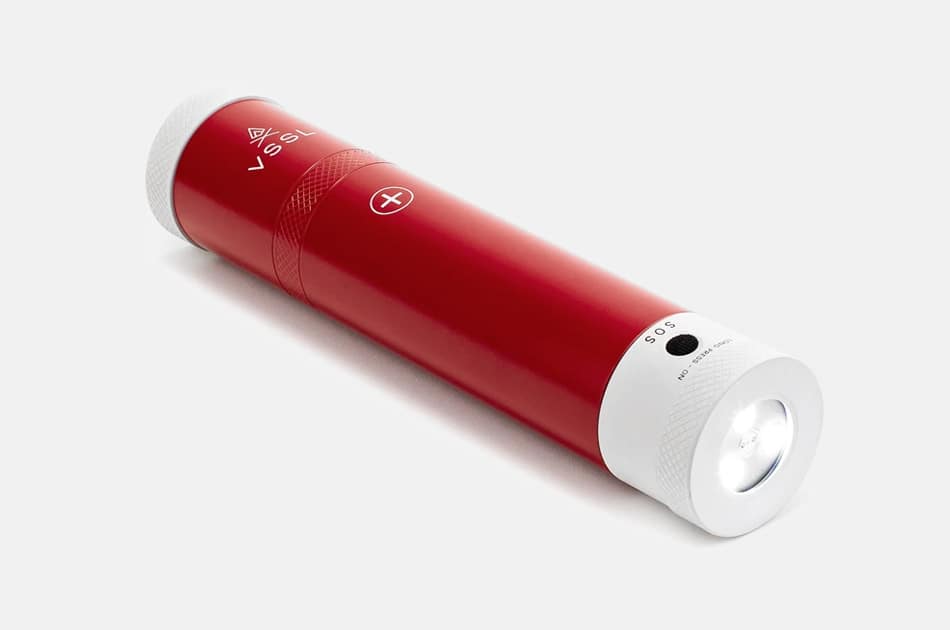 VSSL First Aid Kit and Flashlight
Not to harp on the "what could go wrong" element of solo camping, but having a first aid kit is just Camping 101. We like this one from VSSL because it pulls double duty as a powerful flashlight and handy compass. Inside, supplies like gloves, antiseptic wipes, bandages, blister pads, and antibiotic ointment will make sure a bad scrape doesn't mean the end of the trip.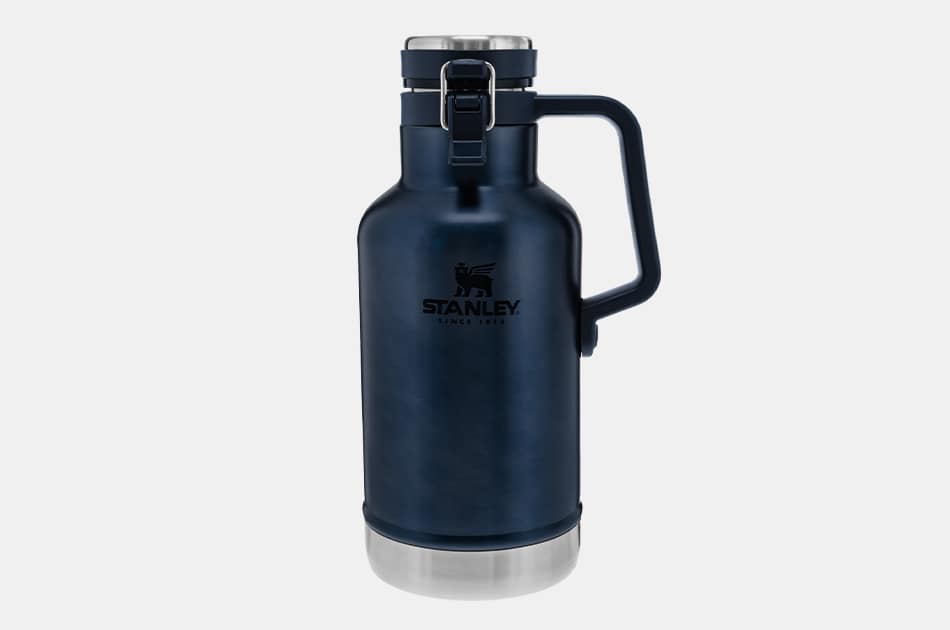 Stanley Classic Easy Pour Growler
RV camping aside, there's no AC out in nature, which is why I love this thing. Fill it with ice and water before hitting the road and far into the next morning/day/evening, the water is still cold and refreshing. It's made by Stanley, so it's properly tough and well-built, and there's a reason it's called the Easy Pour Growler. It really is easy to pour one-handed and "growler" makes a powerful suggestion that you should go fill it with beer on your way back down into civilization.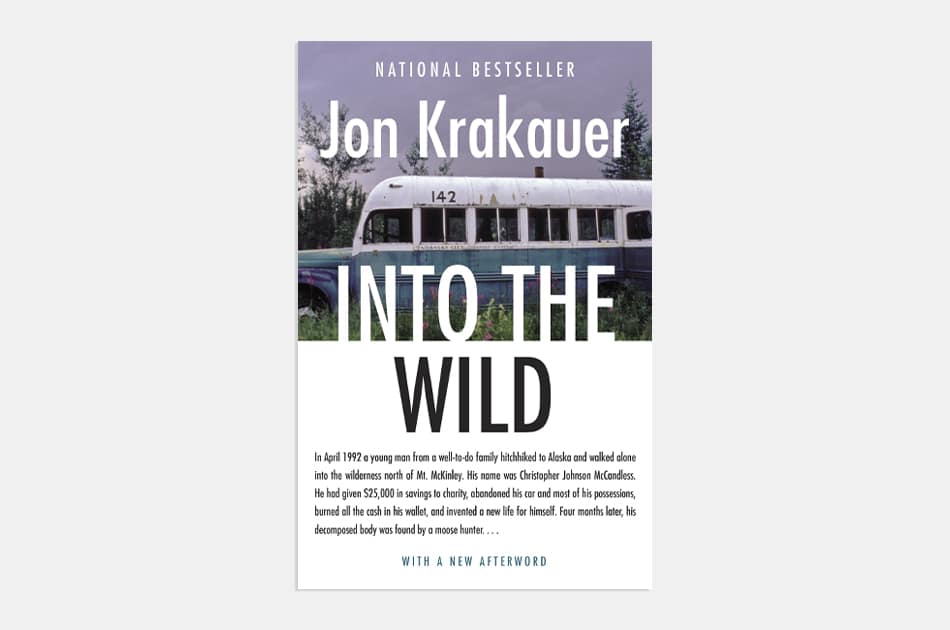 A Good Book
The sound of bird song and babbling brooks. The wind in the leaves and a book in hand. That sounds like the closest approximation of heaven any of us will reach in our mortal existences. Also you could get rained on and stuck in your tent for a while. All times are good times for books, but camping solo is especially ripe for reading. Get wild in the wilderness. Feel what it would be like if camping wasn't optional. Or if you had to rely on your wits to survive. Books are always good picks when home is behind, the world ahead.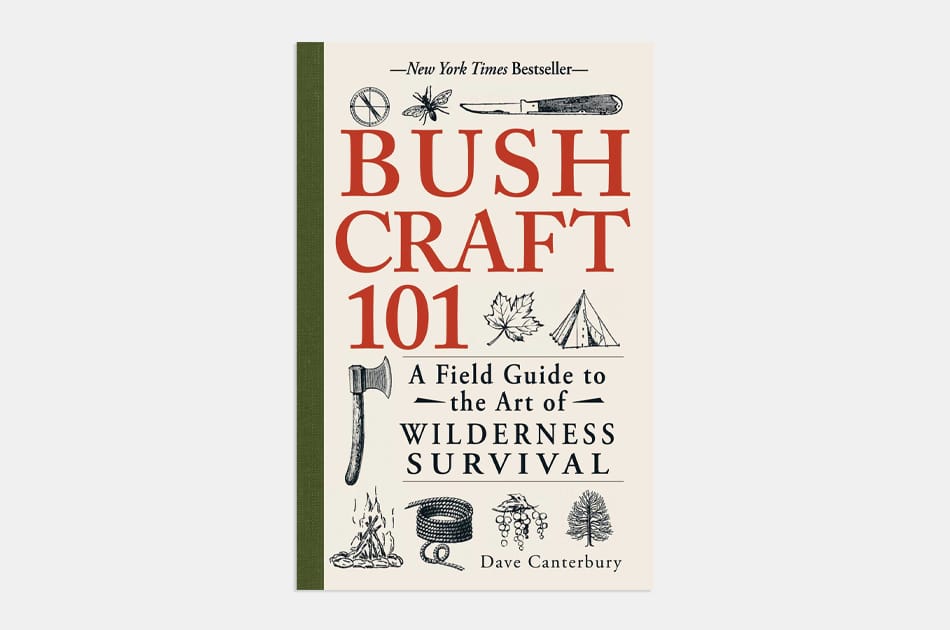 Bushcraft 101: A Field Guide to the Art of Wilderness Survival
Written by Dave Canterbury who co-founded one of the top wilderness survival training schools in the country, Bushcraft 101 will not only help you tie knots, start fires, navigate, and find food, it also gives you a deeper appreciation of the natural world around you—even if you never decide to trap your own dinner.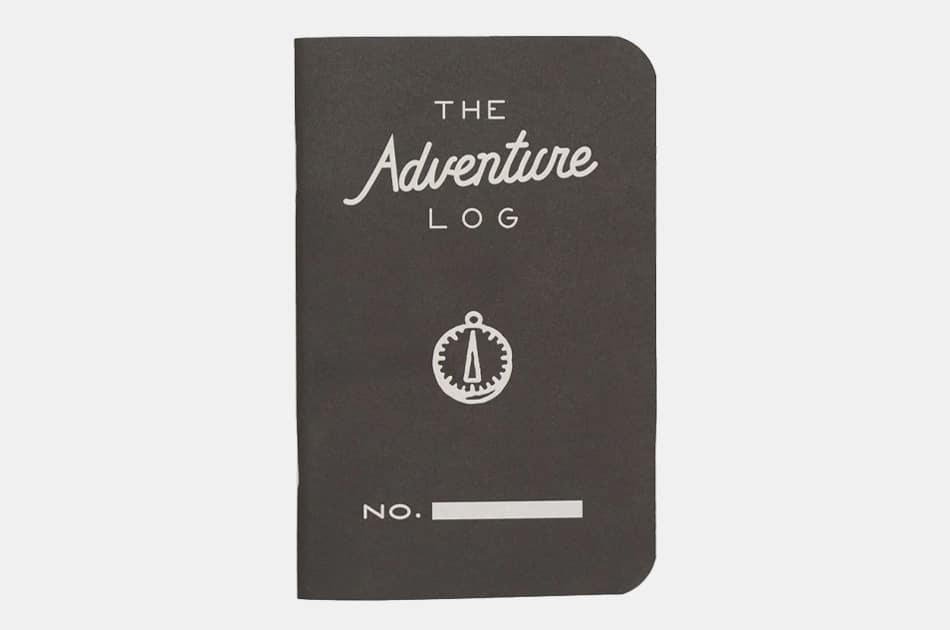 Word. Notebooks Adventure Log
Taking pictures is a great way to document adventures, but putting your experiences into words tends to make a more lasting impression. It solidifies it in our minds, and lets us get back to relive the moment with a quick re-read. Word. makes some pretty great notebooks, and the Adventure Log is tailor-made for taking with you when you camp. There's even a little compass on the cover and space on the pages for jotting down info like location, conditions, and companions (which, for this trip, you can happily write "None.")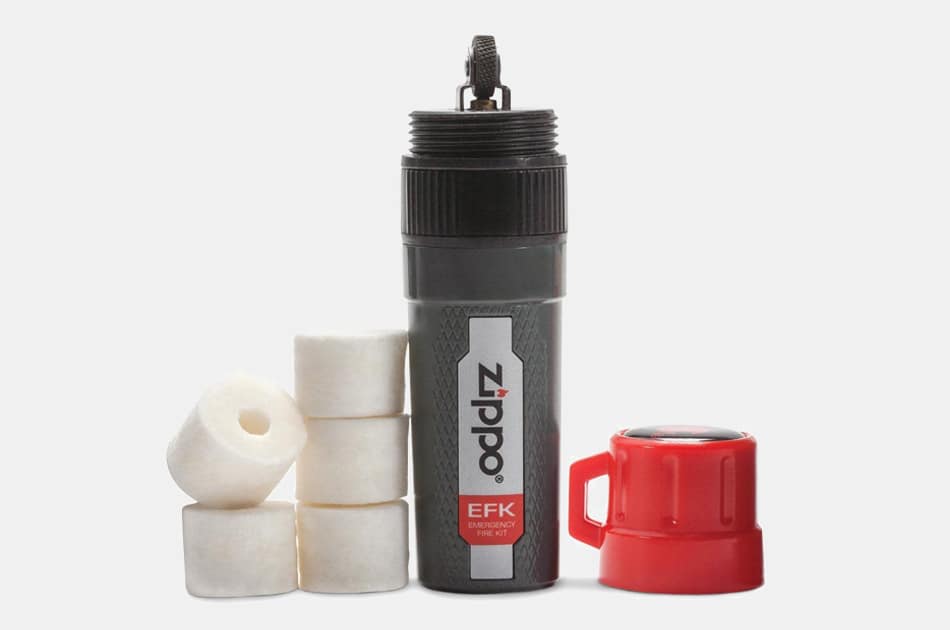 Zippo Emergency Fire Kit
Inside this waterproof container is the means to make a fire if your primary lighter, your first backup lighter, and your second backup lighter all wimp out on you. Zippo's Emergency Fire Kit comes with a flint spark wheel that uses the familiar operation of a lighter, but instead of trying to ignite random bits of fluff with the produced spark, the container houses five Easy Spark Tinders. Coated in paraffin with a convenient, twig-sized hole, the tinders will light quickly and can be easily moved to the center of your kindling pile.
Disclosure: Clicking on these links and making a purchase may earn us a small referral fee, at no extra cost to you. Learn more here.
freestar.config.enabled_slots.push({ placementName: "gearmoose_leaderboard_btf", slotId: "gearmoose_leaderboard_btf" });