15 Mobile Office Essentials for the Digital Nomad
It's becoming abundantly clear to all of us now. Going into an office is extremely unnecessary for many, many jobs. Slack and Zoom keep us connected. Trello and Monday keep us on task. And trying to ignore Twitter can be done from anywhere.
If you're getting into working from home, working remotely, being a digital nomad, these are the 15 mobile office essentials that will make your mobile office functional, organized, and better for your body. Because as every last person who has ever been stuck in a cold, beige meeting room knows: this can all be done through email.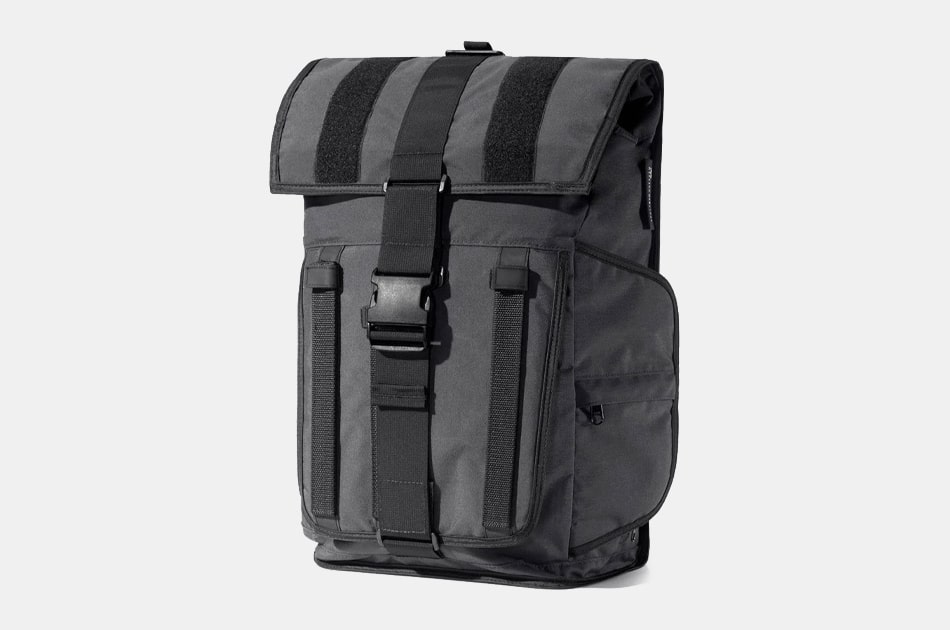 Mission Workshop Integer Camera & Laptop Backpack
First things first: you need to get where you're going. Mission Workshop designs and handmakes each one of their tough, and frankly beautiful, packs in small batches right here in the US. The Integer is a camera and laptop backpack, with padded compartments that protect camera equipment — or your mobile office equipment. Pockets everywhere organize your accessories, peripheries, and even a change of clothes if you need it. Take the camera dividers out if you want to take advantage of the pack's full 24 liter capacity.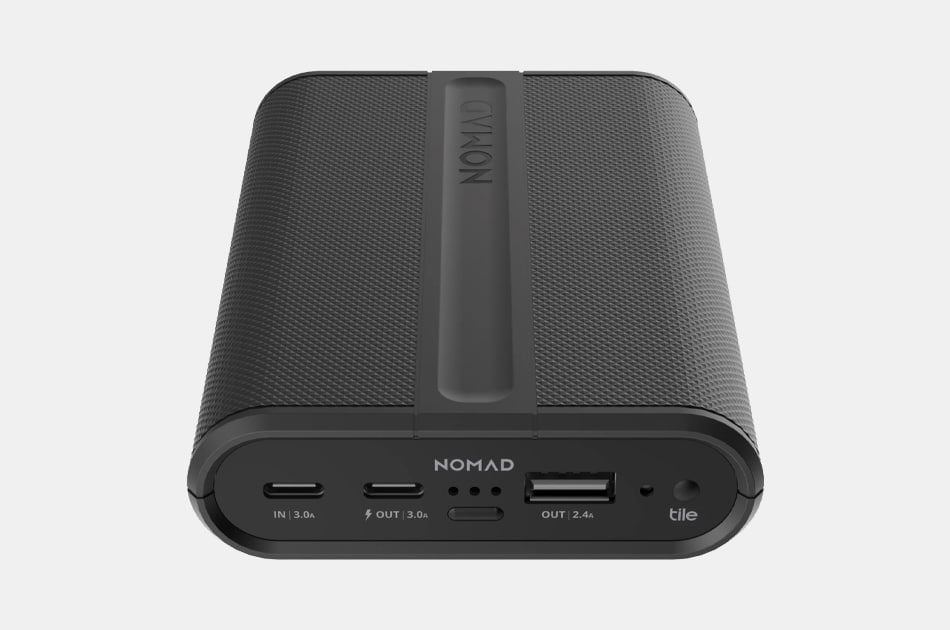 Nomad Powerpack
You snagged the good seat at the coffee shop and you're fully set up — only to realize your phone is about to die. Do you pack it up and go home? Awkwardly ask the people around you if you can borrow a charger? Nomad makes tough-as-nails, extra sleek power packs and other peripheries for digital life. The Powerpack will charge an iPhone three and a half times, has an almost four-foot drop protection and comes with Tile tracking built-in so it'll never get lost.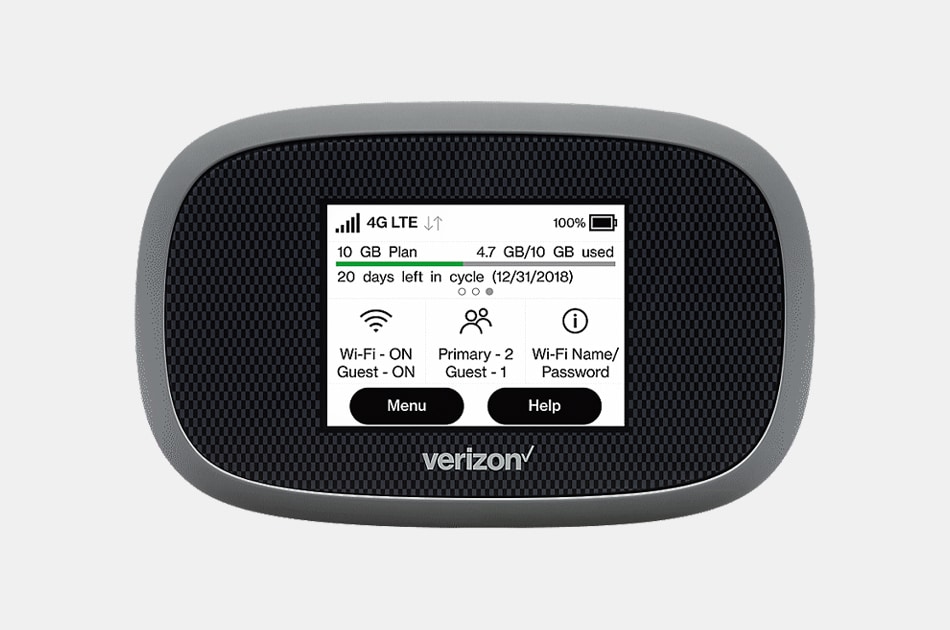 Verizon Inseego Jetpack MiFi 8800L Wireless Hotspot
One joy of being a mobile worker is you can work from literally anywhere — as long as there's an internet connection. This MiFI hotspot draws on Verizon's vast 4G network to provide your laptop with WiFi connection just about anywhere — including worldwide with the ability to connect in 200 countries. With enough juice for twenty-four hours of connectivity it makes your "office" much, much bigger.
Apple MacBook Pro
Walk into any coworking space or coffee shop and you'll be greeted by a sea of silver laptop lids emblazoned with apples. There's a reason the MacBook Pro is the laptop of choice for what seems like the vast majority of digital nomads. Powerful Retina displays, lots of memory (up to 16GB on the 13-inch and a crazy 64GB on the 16-inch) and 4-core or 8-core Intel processors let you get the job done — all while enjoying the user-friendly, sleek design that Apple is known for.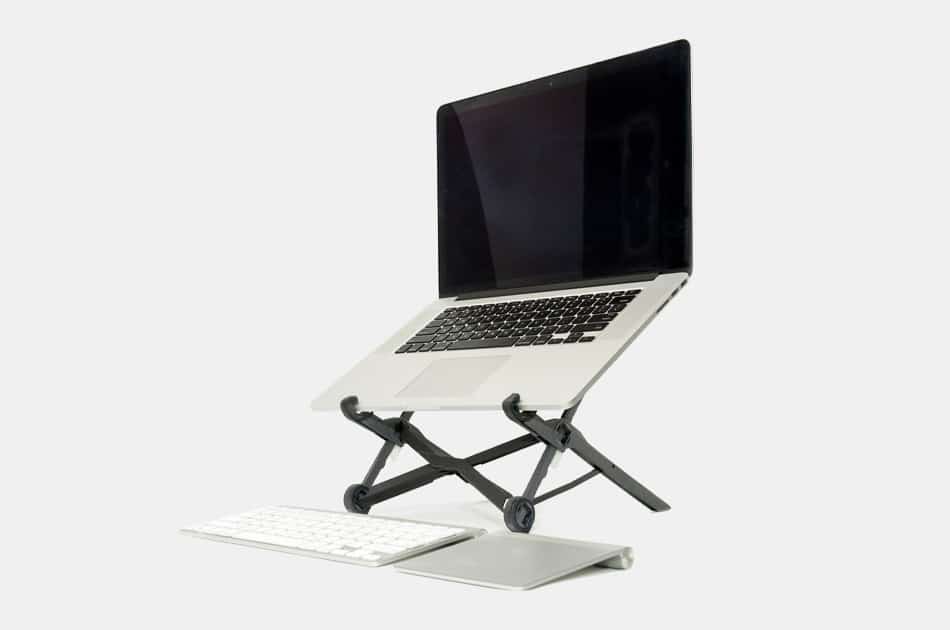 Roost Laptop Stand
So don't get this if you hate it when people compliment your stuff. I've been using the Roost stand for almost two years now and rarely a coffee shop day goes by without curious questions/compliments from my fellow nomads. It folds up to an inconspicuous tube, weighs next to nothing, yet when deployed keeps your head at an un-hunched angle, avoiding a sore neck and shoulders at the end of the day.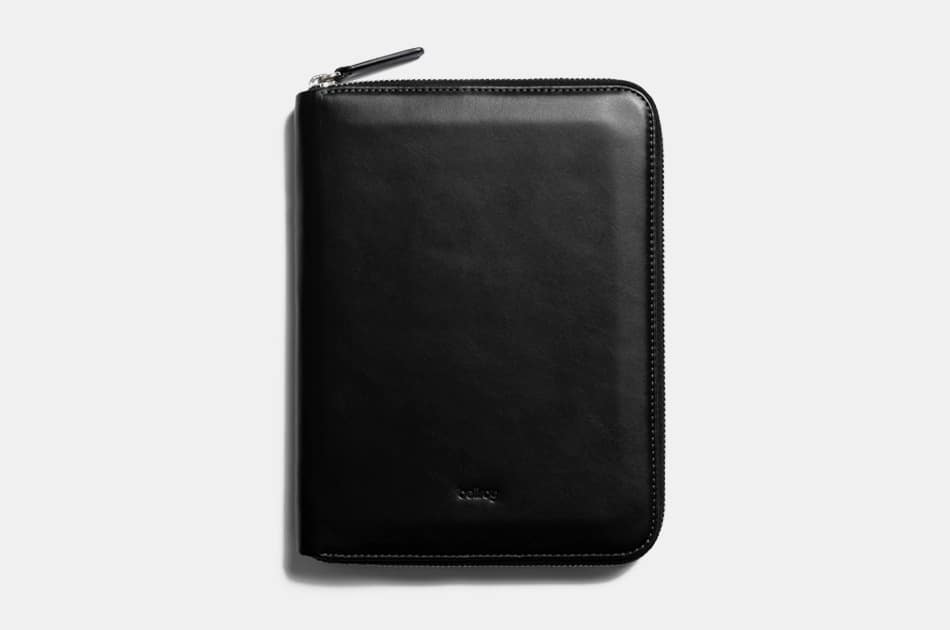 Bellroy A5 Work Folio
When you don't have a desk to rely on, you have to keep yourself compact and organized. The Aussies over at Bellroy have organization — and good looks — on their brain at most times. Their A5 Work Folio holds a Kindle or iPad mini, plus your phone, a pen, cables, earbuds, and business cards. And, as the name suggests, there's an included A5 notebook (5.5 by 8 inches) which is the standard for many Moleskins and Rhodia notebooks when it's time to refill.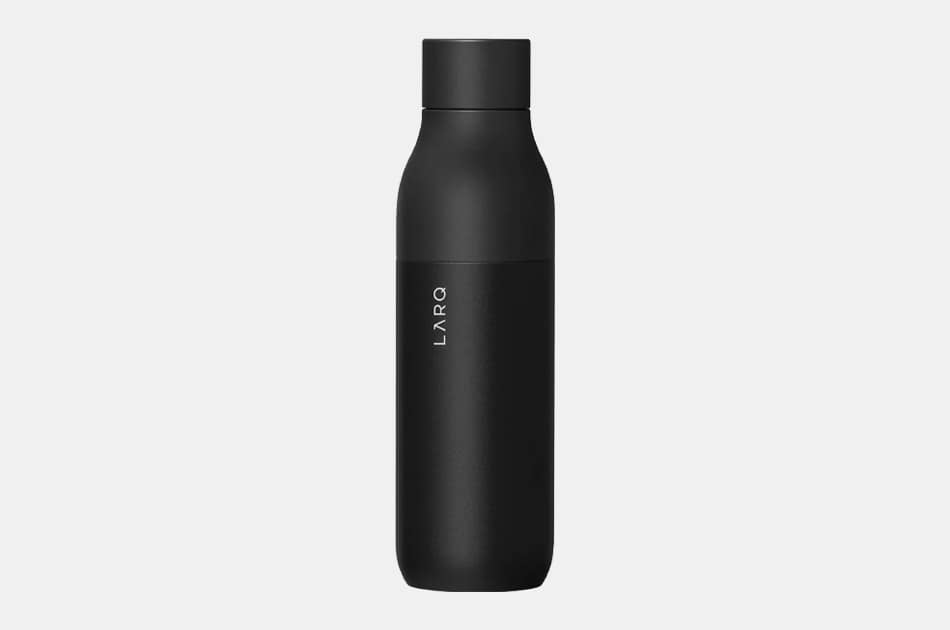 Larq Self-Sanitizing Water Bottle
First, a PSA: Go drink some water right now because if you're like most of us, you're not drinking enough. Now, find a way to work drinking water into your remote work routine. A reusable bottle is good — a reusable bottle that cleans itself is even better. Using the same tech hospitals use to sterilize (UV light) the Larq bottle automatically kills bacteria that could make your bottle go funky, while also purifying the H2O so it's safe. A USB-delivered charge lasts about two months, so you'll never drink subpar water again.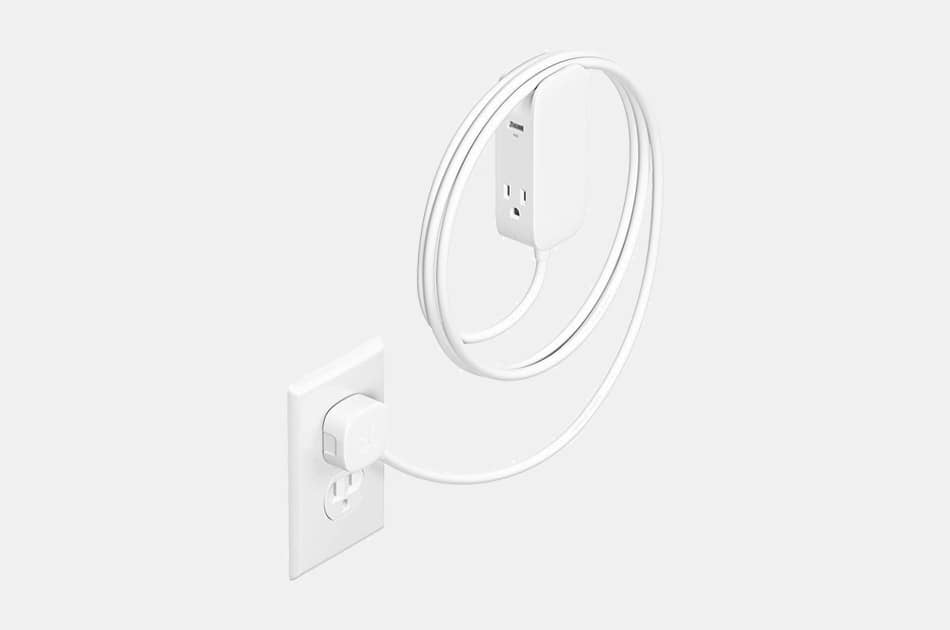 BlueLounge Portiko Charging Hub
Not all extension cords are created with work spaces in mind. The bulky plugs of most laptops hog nearby outlets so you can't plug nearly as much stuff in as you'd think. The cable-wranglers over at BlueLounge created their charging hub for the express purpose of charging phones and computers. The flat plug goes into the wall without nudging other cords out of the way and the hub itself has two 3-pronged outlets and two USB ports. With its generous six-foot cable, you can easily reach that inconveniently located outlet at your workplace of choice.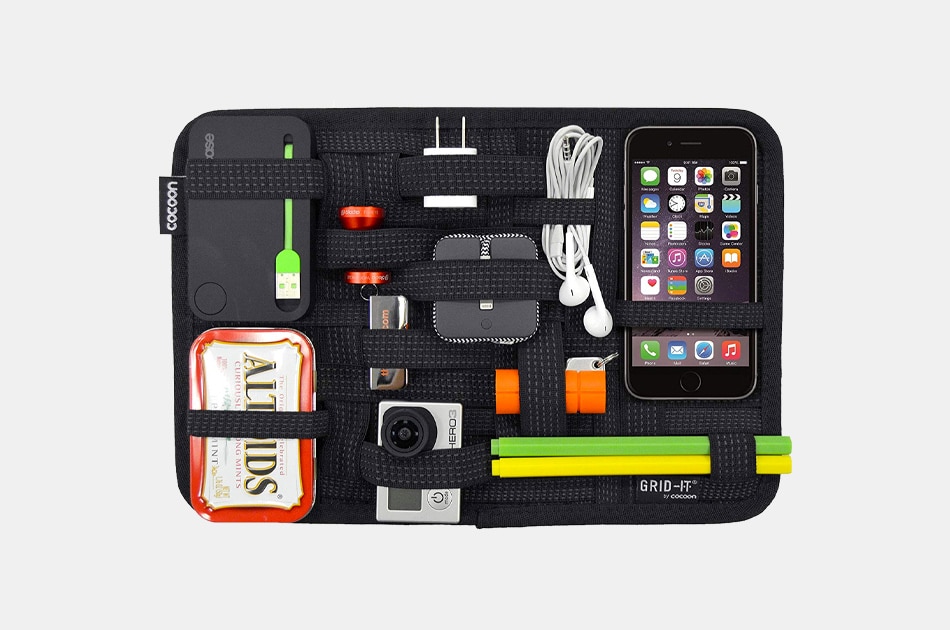 Cocoon Grid-It Organizer
Nobody likes being told what to do… Or how to organize their stuff. The Grid-It organizer is made from a clever lattice strap system to accommodate small things of various sizes, holding them vertically or horizontally in the elastic, grippy straps. You put your earbuds, cords, phone, pencils, pens, chargers, and anything else you want, wherever you want, on the flat panel, then tuck it in your pack and be on your organized way.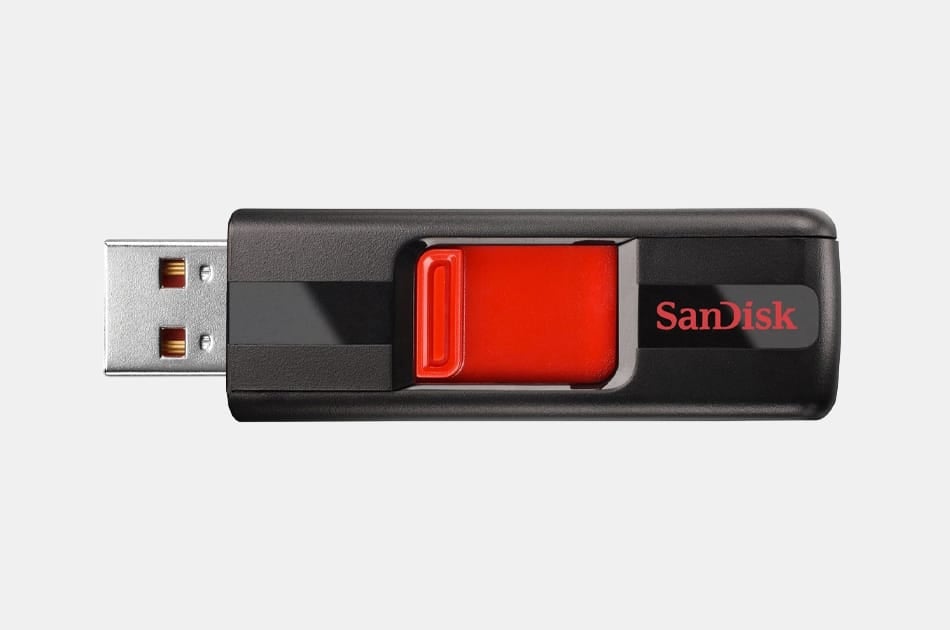 SanDisk Cruzer USB 2.0 Flash Drive
They've been around for twenty years now, yet despite the rush of advances, often the flash drive is still the fastest, most effective way of transferring data from one place to another. This one has all the features a good drive has — from the one-piece design to the retractable USB plug — and also comes with password protection to keep your files safe.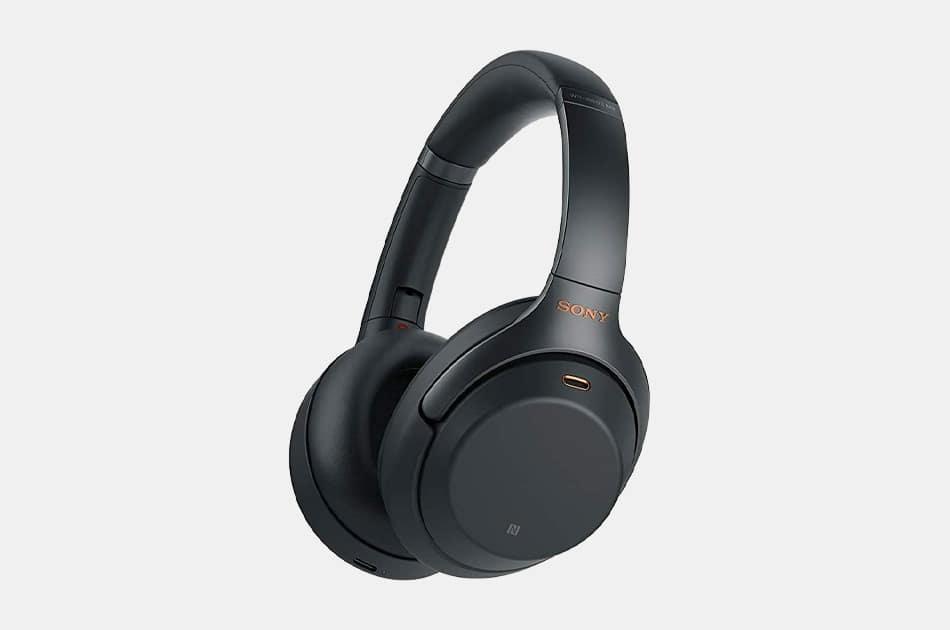 Sony WH1000XM3 Noise-Cancelling Headphones
If such a thing is even possible these days, Sony's WH1000XM3 Noise-Cancelling Headphones have achieved a sort of universal acceptance as one of the top bananas in its field. With active noise cancelling that engrossing/distracting conversation across from you won't derail your thoughts. And with 30 hours of play time, you can work as long as your eyes will let you. Easy bluetooth pairing, clear, deep sound, and the ability to fold into its own travel case are just a few reasons why these headphones dominate.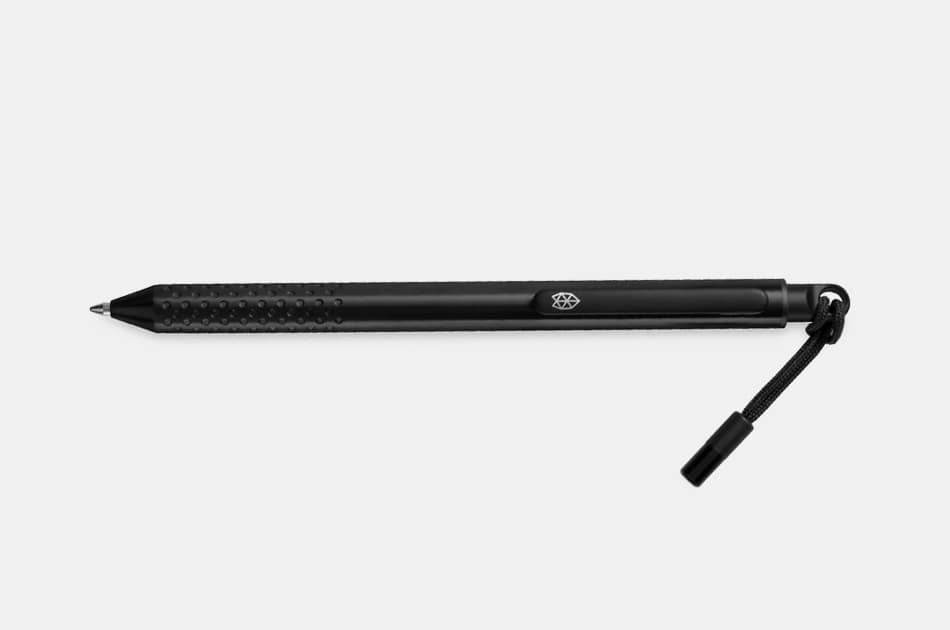 The James Brand Benton Pen
If you're ever stuck on what move to make next (Send that email? Finish up that spreadsheet? Get a snack?) a doodle will always break through the block. Putting pen to paper has a way of jump starting ideas and this is a really good pen for such a purpose. Made from a stainless steel barrel, it won't crack under pressure (or under anything) and the short lanyard makes it easy to pull from your pocket when the time to write presents itself.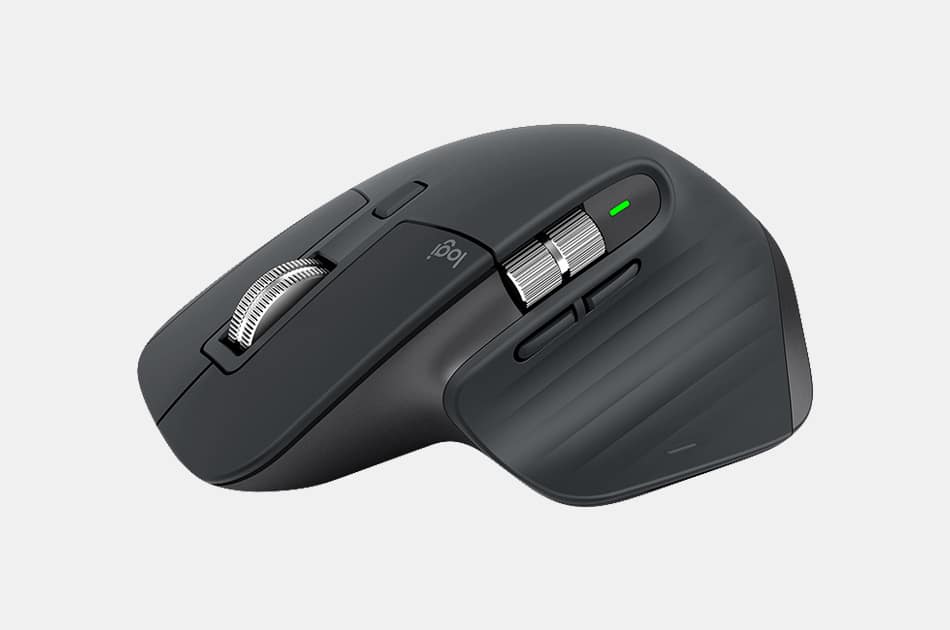 Logitech MX Master 3 Wireless Mouse
Instead of conforming your body to your work, your work should conform to your body. Which is why the MX Master 3 wins the mouse race. It was formed to the shape of your hand, and offers features like a MagSpeed scroller that automatically detects when you want to zoom through a page or go line-by-line, and Darkfeild tracking that responds precisely to your movements. You can customize buttons to work as shortcuts with a slew of apps, and the whole thing only weighs five ounces.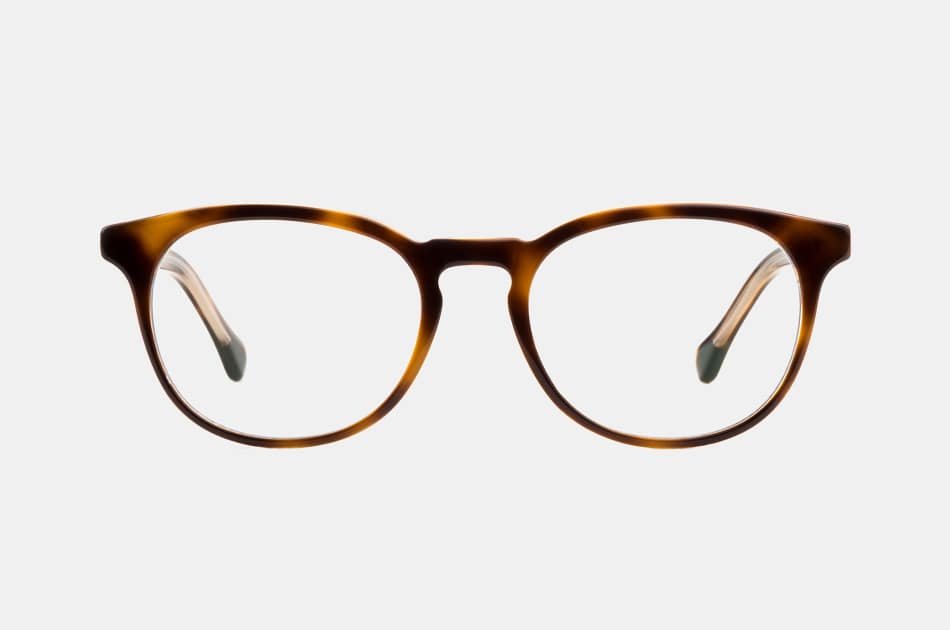 Felix Gray Blue Light Filtering Eyeglasses
Staring at a screen all day is murder on the eyeballs, even if you're remembering to cast your gaze and focus on a non-digital surface every few minutes. Since a big culprit of digital eye strain is the blue light emitted from every screen we stare at, blocking that blue light can help with things like headaches, blurry vision, eye irritation, and trouble falling asleep. The glasses at Felix Gray come in non-prescription or prescription form and the best part is, they look good as they do their job.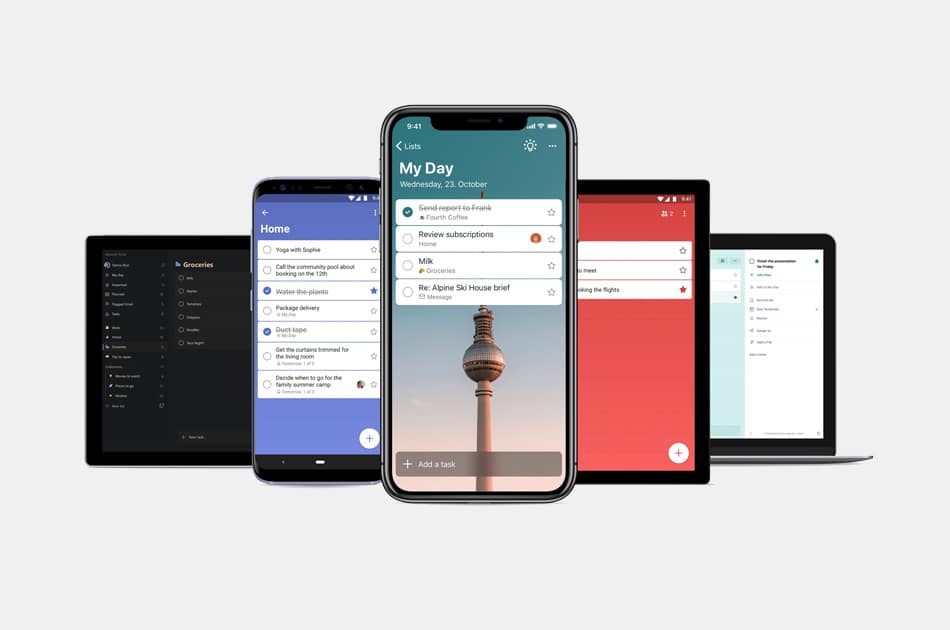 Microsoft To Do App
An organized mind is an effective one. There is an infinite number of list and organizational apps to help you out, this one from Microsoft isn't trying to manage the workflow of an entire company, it just wants to keep you on track from day to day. Working seamlessly across your devices, the To Do app keeps track of your plans, lists, goals, and if you're already working in MS Office, it'll blend right in.
Disclosure: Clicking on these links and making a purchase may earn us a small referral fee, at no extra cost to you. Learn more here.
freestar.config.enabled_slots.push({ placementName: "gearmoose_leaderboard_btf", slotId: "gearmoose_leaderboard_btf" });